Join us Wednesday, October 23 at 1:30 PM Eastern as we pray the Rosary together on Facebook Live! The Mary, Mother of the Church Chapter of the Father Peyton Guild will pray the Rosary on Facebook Live on Wednesday, October 23 at 1:30 p.m. from the National Shrine of Divine Mercy in West Stockbridge Massachusetts. Join us as we end this month of the Rosary in Rosary prayer together. To participate, visit Facebook.com/CatholicMomCommunity in time for the live event, or pray along with us afterward, whenever you can, by finding the live video in our Facebook feed! All are welcome to pray with us – and please feel free to send any special prayer requests to me in advance at dwyerm88@yahoo.com, or simply add them into the comment section as we pray the Rosary together.
Find out more!
Learn more about the Father Peyton Guild and find out how to join: it's free! You will receive a welcome kit and regular communication from Father Marcham on Father Peyton's cause. Allison Gingras and Margaret Dwyer Hogan discuss the Father Peyton Guild on Facebook Live.
---
Copyright 2019 Margaret Dwyer Hogan
About the Author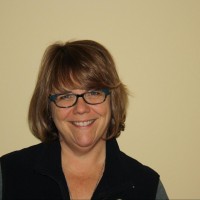 Margaret Dwyer Hogan is a mother of four, married for 20 plus years to Michael Hogan. In 1998 at the gentle invitation of a friend, she learned to pray the mysteries of the Rosary using a card published by Holy Cross Family Ministries. This led to a radical change in her family life. Margaret now promotes devotion to Family Rosary however she can! At CatholicMom.com, Margaret coordinates the Sunday Gospel Activities.