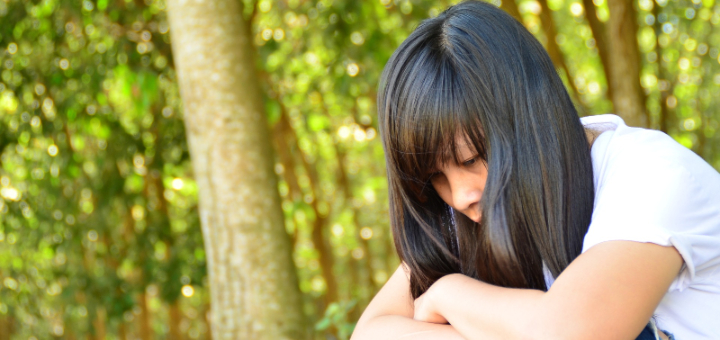 Image credit: Pixabay.com (2015), CC0/PD[/caption] I heard this song on the radio recently as I was driving to the lab to get my biweekly progesterone draw. My third living child is growing in my womb beneath my heart thanks to these lab draws and the subsequent progesterone injections twice a week. As I listened to the lyrics, unbidden tears came with both waves of sorrow for the past and gratitude for the present. https://youtu.be/OqjGT9BSyJA Four years ago my heart and body bled as I lost my first child through miscarriage. We were newly married, newly pregnant, and could hardly contain our joy over the thought of a new life growing inside me. Yet only a few days later, we were plunged into grief, confusion, and an aching emptiness in our hearts and emptiness in my womb. My miscarriage forever scarred me because one of my children is not with me on earth. Yet as the song says, I have seen God use that scar to bring me closer to Him and His heart. I feel a wave of gratitude as I see how He has used my wound not only as part of my story, but to impact the stories of others. It's Pregnancy and Infant Loss Awareness month. It's also the month that a new miscarriage ministry I'm part of -- The Zelie Ministry -- launched in our diocese. As I read the emails coming in from grieving parents, I cry because I remember that pain so vividly. I cry because my heart hurts that they are experiencing it too. But I also cry because I have seen our good God redeem that pain and I know He can do the same for them. I cry because it's beautiful the way He uses our wounds to soften our hearts and open them up to the suffering of others. If I hadn't known the agony of miscarriage, I wouldn't have been inspired to start this ministry. I wouldn't have had the honor to connect with parents in a lonely, vulnerable time of grief. I wouldn't be able to send them a care package of helpful and comforting material, the tiniest balm for a gaping wound but balm nonetheless. If I hadn't lost my first child, I wouldn't have sought out Napro technology*. I wouldn't known the hidden gift it is for miscarriage and infertility. I wouldn't be able to point others to this literally life-saving medical treatment in line with Church teaching.** Do I wish my first child was alive and playing and laughing in my home on earth? Absolutely. I would choose that option 1000 percent. But he's not and I can't change that. What I can do (and by God's grace, have done) is find hope and peace in knowing my child waits for me in heaven. I can honor his memory by letting God transform my pain into empathy and compassion for the many other women who experience this kind of loss. It's amazing what happens when we allow our scars to be seen-- it gives others the freedom to let their own wounds into the light, the only place where true healing begins. God redeems all of our suffering but only when we are willing to give it to Him. Miscarriage will always be a scar on my heart. But it is a scar that reminds me of God's faithfulness and healing power in so many ways. I thank Him for the many people who reached out to me in my grief at that time and shared their stories. I praise Him for the ministry that grew from it. But most of all, I'm grateful for the deepened desires for holiness and Heaven so that I can see my child again someday. *Get more information on Napro technology. **Get more information on the Church's teachings on reproductive medicine. And please feel free to reach out to me with your own stories or questions about my personal journey with miscarriage and infertility!
---
Copyright 2019 Laura Range
About the Author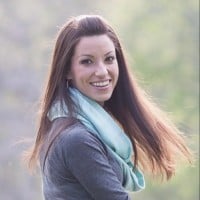 Laura Range is an RN-turned-SAHM living in rural Ohio. A wife and mother of 3 (plus one in heaven), she is passionate about marriage and family life, redeeming the culture, and cultivating community. She enjoys cooking (and eating) tasty food, crafting and DIY, good books, little moments, and keeping it real. She runs a local miscarriage ministry and blogs at Life is Beautiful.