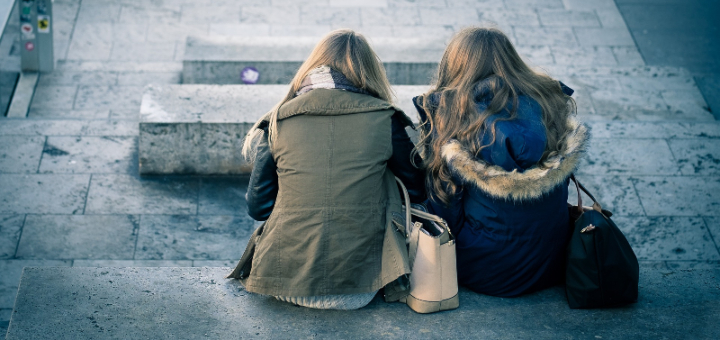 Image credit: Pixabay.com (2015), CC0/PD[/caption]
A Spiritual Slap in the Face
That day, the first reading really hit me. I sat down after reading those verses and began journaling to my Lord. I realized, with His help (praise God!), that I'm really only "half-trying" to put Him first. Lately I have been trying to put time with Him above all else. I've successfully cut out all social media (except posting blog updates) because that is a HUGE distraction from Him, and I also try to cut off my TV time if it ends up going over the amount of time I spent with Jesus that day. Now, I'm not perfect at this every day. Sometimes Fixer Upper turns into three or four episodes instead of just one or two, when I only spent a half hour with Jesus earlier that day. I'm so far from perfect.
Desiring Closeness with My LORD
I've been frustrated with myself because my motivation level is so low compared to how it used to be. I know exhaustion is part of it, but laziness is definitely another part. I want to feel close to Him like I did in 2017. That year was wonderful. I was anxious for the kids to go down for naps, not to catch up on TV shows, YouTube episodes, or mindlessly scroll through Facebook, but to begin my one to two hours of prayer time with my Lord. I felt so close to Him! Every single day. I couldn't wait to run to Him. And I honestly can't even tell you what changed. I still don't know.
Do Not Delay Your Conversion
Do not say, "His mercy is great; my many sins he will forgive." For mercy and anger alike are with him; his wrath comes to rest on the wicked. Do not delay turning back to the Lord, do not put it off day after day. For suddenly his wrath will come forth; at the time of vengeance, you will perish. Do not rely on deceitful wealth, for it will be no help on the day of wrath. (Sirach 5:6-8, NAB, emphasis added)
Through what I can only assume was the Holy Spirit, this reading made me realize why I don't feel close to Him. I need to LOVE like Him!
Out of My Comfort Zone
Yes, that includes loving my husband and my children with patience and gentleness. I need to love them so they see Him in me. And, if we're being honest, crazy-yelling mom doesn't scream "I love Jesus!". But thank God for the Sacraments! The Eucharist for my spiritual strength (John 6:51-58), the sacrament of Confession (John 20:23) to restore my soul back to God when I've drifted too far in sin, and the humility to apologize to my children when I've done something wrong. What I realized was that I need to love with difficulty. I need to love out of my comfort zone. It needs to be uncomfortable for me to love.
Do They See Jesus in Me?
I love my family so much it hurts, but I realized that I need to love my neighbors better. I need to love out of my comfort zone. -@elainesinnott"] [tweet "I love my family so much it hurts, but I realized that I need to love my neighbors better. I cringe every time I see my neighbor parked in my parking spot because I have five children and he's a healthy, young, single doctor. I get angry because he's a crummy parker, often taking up two spots and pushing me further from my front door, creating a longer distance to wrangle five children safely into our little townhome. Then I usually finish off my complaining with a door slam so he knows I'm irritated. He'd probably be surprised if he knew I was a Christian. And then my very observant 6-year-old repeats those grumblings that I share, because that's simply what I am teaching him. Ouch. Jesus wouldn't get angry. He'd offer my neighbor those two spots and then a couple more. I also do not "click" with a fellow momma neighbor a couple doors down, therefore I do not go out of my way for her to avoid discomfort, even though she has for me many times. Another tough realization. Jesus would love her so much better than I do. He'd invite her over for dinner often and sit on the front doorstep talking to her for hours if she wanted. And my estranged dad is incredibly difficult to talk to. I believe alcoholism has physically ruined his mind, so conversations are a serious effort. He hasn't been a part of my life since I was 17 years old, and the anger of him choosing alcohol over us still creeps into my heart some days. When he texts me, I wince and debate on whether or not to send a message back. Jesus wouldn't turn down a conversation with him. Ever.
An Incredible Example
I can't pick and choose whom I love. Because that is not difficult. I need to love with difficulty. I need to step out of my comfort zone. Lord Jesus, YOU loved with difficulty! You sweat blood, it was so difficult! You were completely out of Your comfort zone -- this awful, awful thing happened to You, but you loved with SUCH difficulty that you opened up the gates of heaven for us! For ME! Love MUST hurt! If I can love these people the way Jesus asks me to, I can expose them to HIM! What a beautiful thing I can be a part of. I just need to be willing to take that first step that Jesus is calling me to take. A step into love. This is why we must love out of our comfort zones. This is why Jesus died on the Cross - to be an example for us as Christians so we know how to love those who are hard to love. True love -- true Christian love -- MUST hurt! The Holy Spirit has given me the inspiration and grace to go beyond what is comfortable and enlarge the site of [my] tent, and let [my] curtains be stretched out; do not hold back; lengthen [my] ropes, and drive [my] pegs deep. (inspired by Isaiah 54:2). He has given me the gift to expand my borders of love! Are you willing to take that first step into the love Jesus calls us into? Are you willing to be a window for Christ to your neighbor?
---
Copyright 2019 Elaine Sinnott
About the Author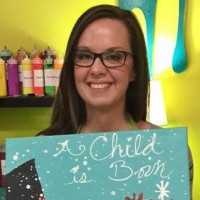 Elaine Sinnott is a mother of soon-to-be-six, a new homeschooler, and a wife to her teenage sweetheart. She lives for big family gatherings and conversion stories, especially Something Other Than God and Rome Sweet Home. She is the owner of MilitaryWifeAfterGod.com and is in the process of writing a book about her own reversion back to the Church.