Today, here at CatholicMom.com (where this journey began), I'm happy to embark on a new project that will more than likely carry you and me together for the next few years. Don't worry, you don't need to pack a suitcase for this journey! You simply need to bring along your heart, open widely to the grace of the Holy Spirit, and a sense of introspection and joy. Earlier this year, I received the wonderful news that my publisher, Ave Maria Press, had decided to create new editions of my first two books. The Handbook for Catholic Moms: Nurturing Your Heart, Mind, Body, and Soul, was originally published in 2010. After the Handbook, we quickly decided to create a companion resource entitled A Book of Saints for Catholic Moms: 52 Companions for Your Heart, Mind, Body, and Soul. In August 2019, the beautiful brand new editions of both books were published. Taking a look back at them as we made the revisions to these new editions, it struck me how so much of what I wrote originally is still a major priority in my life. The circumstances of our family's life have evolved over the years, but the concepts that I wrote about in these books remain very close to my heart.
As a result, we've decided here at the blog to take a journey through the themes of both books. Each month, I will share two articles addressing, one from the Handbook and a second from The Book of Saints. While these articles will relate directly to the content of a chapter from the books, I hope that my thoughts will be helpful to you even if you do not already own the books. With this word of background, I pray that you'll join me on this adventure. Let's get going!
Chapter 1: A Match Made in Heaven
The premise of The Handbook for Catholic Moms is that in order to care for and nurture our families, we moms must begin with prioritizing our own self-care in four areas: heart, mind, body and soul. As such, it feels logical to begin with a relationship that is at the heart of our vocations: the call to married life. I want to address up front the fact that not every mom is a wife. Please know that I am sensitive to this and that when we get to Chapter 6 of the book, "You're Never Alone," we will address the challenges that are unique to single mothers. Last night, my husband and I were entertaining a group of approximately fifty young adults in our backyard. Over a nice glass of wine, two of the young women at the party said something adorable to Greg and me. Remarking on my Instagram account, one of them said, "You two are so cute. You're our favorite couple!" The other followed up by giving us an enthusiastic label. "Yes!" she agreed. "You're my #CoupleGoal!" (and yes, it did sound like hashtag couple goal!) After recovering from our laughter, I gave my husband a quick kiss and admitted to these two talented women that I still have a crush on Greg. Does he drive me crazy sometimes? Absolutely. Are there things about me he'd like to "fix"? Definitely! But something wonderful about being at this point of our marriage (33 years, for the record!) is the joy of recognizing ourselves as parts of a unit, grafted together by the Divine Creator. We have learned to settle into the things about ourselves that make us different from one another and to support each other in these differences. But we have also become much better at functioning more effectively by working in unison, with God at the center of our relationship. For myself, I recognize daily that the closest I will come to tangibly, in a "hands on" way, loving Jesus is to see and serve him in the person of my husband. This sounds a lot holier than it really is. I don't mean to come off that way. What I truly hope you'll take away from this little reflection is a decision to love your husband, right where he is and how he is, because God created you for just this purpose. If you, as I did for far too many years, are struggling to reform your husband according to your own desires, I ask you to let that go. For many years, before Greg entered the Church, I fell prey to despair and hopelessness over his spiritual journey. It was only when I realized that Greg's relationship with God is his own unique journey — not mine to control — and focused on my own lifelong conversion that I was able to find true peace. This does not mean that we stop praying for our husband or communicating with him. It simply means that we absolve ourselves of the pain and guilt that all too often do damage to our hearts and our marriages. There is much more than this simple message in Chapter 1 of the Handbook, but this idea that God destined us for one another remains the major focus of my gratitude for my marriage. Are we perfect? Absolutely not! Is God's plan for our marriage perfect? Absolutely! This helps me through the moments when our human frailties cause us to falter. My only personal #CoupleGoal these days is to lean into God's plan with trust, hope, and gratitude.
Copyright 2019 Lisa M. Hendey. All rights reserved.[/caption]
A tool for you:
Dr. Michael DiPaolo is a Catholic clinical psychologist and certified Imago Relationship Therapist in private. Dr. DiPaolo provides individual, couples, and family psychotherapy, consultation, and education. Through his wonderful blog at DrMichaelD.com/blog he offers wonderful relationship advice and encouragement.
A thought to ponder:
What is your #CoupleGoal? In other words, what hopes and dreams do you have for your marriage and how have you placed them in God's hands in prayer? How do you see and serve Christ by loving your husband?
A conversation with Anna Mitchell of the Son Rise Morning Show on this topic:
https://soundcloud.com/sacred-heart-radio/lisa-hendey-lessons-in-marriage
---
Copyright 2019 Lisa M. Hendey
This article contains Amazon affiliate links; your purchases through these links benefit the author.
About the Author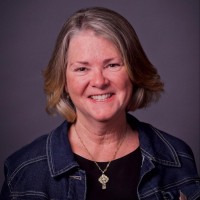 Lisa M. Hendey is the founder of CatholicMom.com, a bestselling author and an international speaker. A frequent radio and television guest, Hendey travels internationally giving workshops on faith, family, and communications. Visit Lisa at LisaHendey.com or on social media @LisaHendey for information on her speaking schedule or to invite her to visit your group, parish, school or organization. Visit Lisa's author page on Amazon.com.