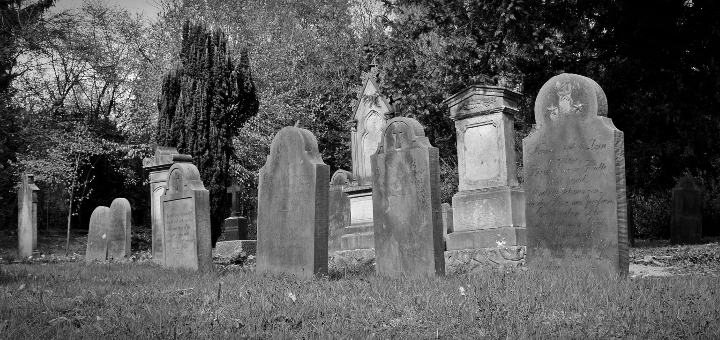 Image credit: Pixabay.com (2017), CC0/PD[/caption] Life is short! I'm sure we've all heard this once or twice. Yet, let's face it. We are determined to live as long as we can. Right? We're all are doing our best to live long and healthy lives. We know it's important to live life as best we can accepting the good with the bad. We think we can all live a long time if we hold true to those goals of staying healthy and happy. But nevertheless, we know down deep that life is short. One of my sister's closest friends lost her sister in law after receiving a diagnosis less then three months ago to pancreatic cancer. Her funeral was yesterday. She was 60 years old. She had raised five children. St. Pius X Catholic Church was filled to capacity with loved ones saying goodbye to this generous and loving mother, grandmother, sister, and friend to so many. I read her obituary and said a prayer for her family. I remember when it happened in our family. We received the call that my brother Mike had been diagnosed with leukemia. He lived almost three more years after his diagnosis. We, his family, his wife, his children and grandchildren still mourn his loss. He was 55 when we buried him. Every day we thank God for the brief time we had with him. My brother Steven confided to me at Mike's funeral that he was having some health issues and planned to see a doctor when he returned home. Soon after returning home, he learned his fears were realized because he was diagnosed with stage IV colon cancer. He began aggressive chemo treatment soon after returning home. He moved in with Mary, my sister, for the last year of his life so she could help with his care. His son James also moved in to help. He was a college student, but his mother agreed that this time with his dad would be important. Steven died two years after his diagnosis. He was 62. We miss him. We feel that like my brother Mike, their lives seemed to be cut so short. My brother Tom had died the previous year suffering a heart attack. He was 58. Losing all three of our brothers in such a short span of time caused a big gap in our family that still resonate today. But somehow we know that life is short. I remember when I was in college and my mother asked if I was going to Mass. I assured her that I tried to get there but I was busy. Her comment to me, "Don't ever take for granted your life, Cathy. Life is short. You need to always be ready to one day see God." Getting these words of wisdom from Dorothy was a common occurrence. I hugged her and told her not to worry. I would get back to Mass soon. She was trying to tell me that my relationship with God was important. It was a gift given to me that was necessary for my life and most especially, my soul. As usual, she was right. On January 1 of this year my sister Mary received a call that my nephew, James, Steven's son, was out celebrating New Year's Eve with friends and died suddenly of a massive heart attack. He was 41 years old. We were stunned when we heard this news. James was on the cusp of having a successful music career and was celebrating getting a new job which he would start that following week. We had to call his new employer and tell him he had passed away. We had to tell his cousins and his close friends that we had lost him. We had to plan a family celebration to once again say goodbye to a young man whose life was cut short. We knew in our hearts however, that life is short. None of us know how long we will be here. One thing I have learned is that however long we are here, a relationship with God is critical. God is at the center of our soul. God is at the center of love. God is love. Someday we will all stand before God and He will ask us about whether we loved with all our hearts. I have read about and known someone that has had a near-death experience. They all recount about their moments in front of God. They talked about having a life review. It was not about getting chastised about their sins. It was about whether they showed love to those around them. November is the month we celebrate Thanksgiving. It is the time to think about those things we are thankful for. Be thankful for your lives. Be thankful for your family and your loved ones. Mostly, be thankful because God is good and loving. We often pray to God that His will be done in our lives. Jesus taught us if we want to follow God's will, then part of that is we must be thankful. Our purpose in living prepares us for our future role in God's kingdom.
Give thanks to the LORD, who is good, whose love endures forever. (1 Chronicles 16:34)
However long we are here, let us be grateful for our lives and all that life gives us.
---
Copyright 2019 Catherine Mendenhall-Baugh
About the Author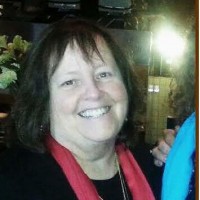 Catherine Mendenhall-Baugh (Cathy) completed her education in Special Education and English and now works as an Agent in the Insurance Industry. A mother and Grandmother, Cathy grew up in a large Catholic family and has spent the last 30 years as a caregiver for her husband, Jack. She is a cancer survivor which inspired her to begin writing six years ago.