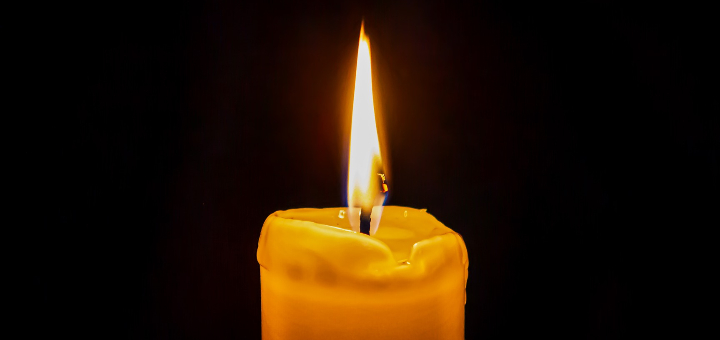 Image credit: Pixabay.com (2019), CC0/PD[/caption] You know those memes people create about expectations vs. reality? Someone should make one for Catholic moms and Advent: what we think our Advent will look like compared to what it really looks like. The expectations part might show a peaceful mom praying quietly by the light of the Advent wreath in the wee morning hours before her children wake, or perhaps a creative mom celebrating each December feast day with appropriately-themed crafts, food, and games. The reality side might look a little more like a distracted mom who was up through the night with a baby, now juggling a prayer book in one hand and her toddler's oatmeal in the other, telling her preschooler for the 12th time not to take the candles out of the Advent wreath. Or maybe an apologetic mom, pulling some canned cinnamon rolls out of the oven on St. Lucia Day, doing her best to teach her children about the saints but feeling like she never quite measures up to the liturgical living ideas she sees online. Advent is a beautiful Church season of preparation for the birth of the Lord as well as His second coming. But sometimes it can feel like the exact opposite of "all is calm, all is bright" as we mothers feel the clash of the culture's expectations, our children's expectations, and the Church's invitation. If you find this time of year challenging as a Catholic mom, here are a few ways to keep your focus this Advent and experience the peaceful spirit of preparation Jesus desires for you and your family. 1. Don't try to do it all. There are so many great ideas for Advent and Christmas, especially with the increase in popularity of liturgical living. Yet it's easy to put an inner pressure on ourselves that we should be doing all. the. things. if we want to make the holiday memorable and wonderful -- even holy. Yet our kids don't need that and our own souls don't either! Instead we can choose a few things that will help to draw our hearts and those of our family closer to Christ and to each other. When we start to overload our to-do lists (even with good things!), we start to lose our peace and focus, and we're more likely to miss being open to what the Lord might want to show us this Advent. 2. Unplug (this helps with #1!). I find that the more I see on Pinterest or even Catholic Facebook groups around this time of year, the more I feel a sense of pressure and busy-ness in my heart. I start out excited about DIY gifts or recipes to try or ways to celebrate the feast days but then begin to feel overwhelmed about how I will fit this all in along with the daily needs of my marriage, my home and our little ones. When I unplug from social media, it's easier to stay stay small and realistic with my seasonal goals, which brings a sense of relief and peace and helps me focus on the ultimate goal-- growing closer to the Lord in Advent. 3. Prioritize prayer. In the midst of all our activities, it can be easy to let this one slide. Yet learning about God and doing things for Him cannot replace being with Him in prayer. He is the source of our strength and peace in this season and He wants to draw near to us. How can we expect to find any peace this season without actually going to the Prince of Peace and asking for it? Perhaps you can set aside time in the morning or evening for personal prayer or an Advent devotional. Maybe you could commit to a weekly Adoration hour while your husband watches the kids. Prayer time as a mom often can be distracting or interrupted, but keep persevering. Ask Saint Gianna, Saint Anne, Saint Zelie, or Our Lady herself to help you persevere-- these mama saints understand the struggle of prayer in the midst of children and family life! 4. Invite God into the crazy. Let's be real. No matter how much we set realistic expectations, unplug from social media, and find time for prayer, our holidays will likely still have some inevitable stress. Advent and Christmas can bring us face to face with even busier schedules, extended family conflict, financial issues and more. Yet God wants to pour out His grace to help us navigate these unavoidable stresses so they don't steal our peace. Invite Him in. Ask Him to give you prudence for when to say yes and when to say no in your holiday scheduling. Seek His help for being patient with your kids in the daily chaos. Pray for the grace to choose mercy with difficult relatives, to see them as He sees them and to treat them as He would treat them. Don't beat yourself up this season if you start to feel anxiety, frustration or exhaustion, but bring these emotions to our good God. Remember that He chose to come to this earth as a human and He understands our human emotions and struggles. As you look forward to Advent, prayerfully reflect on the above suggestions and then trust that He is with you through it all. Both Martha and Mary became canonized saints -- there's a lot to do as a mother during Advent and Christmas, but they can help us learn how to do it for God and still find time to sit at His feet. And ultimately, remember that Christmas isn't something you do for God anyway ... it's something He did for you.
---
Copyright 2019 Laura Range
About the Author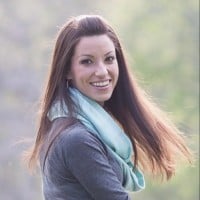 Laura Range is an RN-turned-SAHM living in rural Ohio. A wife and mother of 3 (plus one in heaven), she is passionate about marriage and family life, redeeming the culture, and cultivating community. She enjoys cooking (and eating) tasty food, crafting and DIY, good books, little moments, and keeping it real. She runs a local miscarriage ministry and blogs at Life is Beautiful.