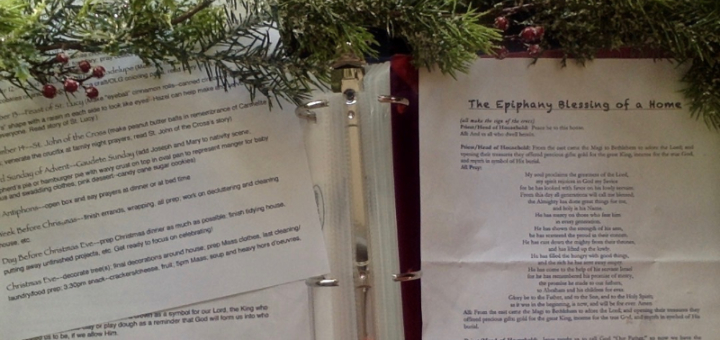 Copyright 2019 Charisse Tierney. All rights reserved.[/caption] As I write this, it is early November, Advent hasn't even started yet, and when I was out shopping with my daughter yesterday, we ran into a store Santa who joyfully waved and wished us a Merry Christmas! While it seemed far too early in the season to be running into Santa, it did remind me that I want to feel prepared for the Christmas season -- preferably before Advent arrives. I now have prayers, recipes, and plans for the Advent season in my liturgical binder, and so I am thinking ahead to Christmas. I want this to be a joyful, relaxed season in our household. One in which we can relax a bit on strict chore schedules, outside activities, and excessive work loads. Maybe we can eat a few more treats than usual, too! My Christmas season plan starts with preparation. How do I want our ideal Christmas Eve and Christmas Day to look? How do I make that happen? On the timeline page that I have in the front of my binder, amidst all of the feast days, I have included "Week Before Christmas" and "Day Before Christmas Eve." I've made a special note on these days to remember to do things like "finish some deep cleaning," "finish running errands," and "prep food for Christmas Day." I'm hoping that, by Christmas Eve, all wrapping and deep cleaning is finished. And, as suggested by Kendra Tierney in her book, The Catholic All Year Compendium: Liturgical Living For Real Life, I want to hide all unfinished projects out of sight, prep food for Christmas Eve dinner and Christmas Day dinner as much as possible, and start to focus on simply celebrating! And there is certainly a lot to celebrate. In the Christmas season section of my liturgical binder, I'll be including things like the stories of St. Stephen and St. John, a blessing to pray over our children on the Feast of the Holy Innocents, and a family consecration prayer for the Feast of the Holy Family. I'll be including some special menu ideas and prayers for the Solemnity of Mary, Mother of God, which also happens to be the birthday of one of my sons. And we like to do the Epiphany house blessing on the Feast of Epiphany--along with a King Cake and the arrival of our Wise Men to our Nativity scene. The Christmas season officially wraps up with the Baptism of Our Lord, but I usually start to gradually take decorations down soon after Epiphany. There are so many feast days and celebrations during the Advent and Christmas seasons. I'm only including ideas in my binder for the feast days that our family especially wants to celebrate. And I'm constantly reminding myself that it's always okay to let something go if it just isn't working for our family. A liturgical binder isn't about creating an overwhelming amount of activities to check off of a "Let's Get Holy" list. It's about finding those few things that will help you and your children create feel-good memories associated with church and family. Taking time out to bake a double batch of your kids' favorite Christmas cookies, sitting down with your little ones to color a picture of Mary, or praying a short blessing over your children before bed are all simple ways to acknowledge a feast day without too much stress or work. And having a plan ahead of time will ensure you'll have those cookie ingredients, coloring pages, and special prayers ready to go!
---
Copyright 2019 Charisse Tierney
About the Author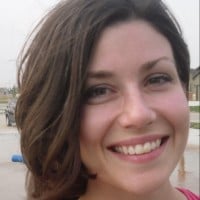 Charisse Tierney lives in Wichita, Kansas, with her husband Rob and seven children. Charisse is a stay-at-home mom, musician, NFP teacher, and a Catechesis of the Good Shepherd catechist. She is also a contributing author to The Catholic Mom's Prayer Companion and Family Foundations magazine. Charisse blogs at Paving the Path to Purity and can be found on Facebook.