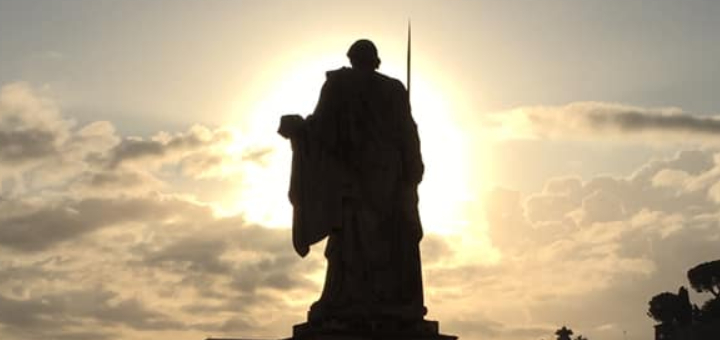 Image credit: Copyright 2019 Sr Julia Mary Darrenkamp fsp. Used with permission. All rights reserved.[/caption]
Evangelization occurs most effectively when the Church engages the culture of those she evangelizes. (Saint John Paul II)
Controversy and the Amazon Synod There are a lot of opinions on social media regarding the Amazon Synod. Much of the concern people have is around the culture of the indigenous people of the Amazon. Evangelization in this part of the world has never been easy or welcome. Much of the reason for this is greed. Cardinal Christoph Schönborn reflects,
We don't need to tame the Amazon but to ask ourselves how to safeguard it. We need to give voice to these threatened peoples and pay attention to the poor and to those forgotten by politics.
Italian Father Dario Bossi, Comboni missionary who's been in Brazil for 15 years and serves as the director of the network "Churches and mining activities," spoke about the negative impact mining companies and other extractivist industries have in the region. He charged that governments and private companies are bending norms and regulations to improve the profit margins, disregarding the fact that rivers are being polluted and people forced out of their lands." Sr. Dorothy Stang, a 73-year old Catholic nun from Dayton, Ohio, was outspoken in her efforts on behalf of the poor and the environment. She received death threats from loggers and land owners. Her cause for canonization as a martyr and model of sanctity is now underway. A film on her life and death, They Killed Sr. Dorothy, is a window into the difficulties of evangelization in the Amazon region. I wrote to one of our sisters in Rome to get closer to the truth of the controversy over "idols" from the Amazon. Here is her response: "I put a few resources together that may help a little in sifting through news reports and editorials.Two informative articles offer both information and insight:
"Synod's most debated figure is back at Saturday's 'Way of the Cross'" by Ines San Martin, from Crux
"Saint John Henry Newman and the statuettes thrown into the Tiber River" by Andrea Tornielli, editorial editor for the Dicastery for Communication. The article appeared in Vatican News as well as in L'Osservatore Romano, Italian edition, October 23, 2019. The quotation of Newman on the pagan origin of many Catholic objects and practices, even in the Liturgy, is the point of the article.
Besides these sources, this is an explanation by one of our sisters at the Synod in answer to my question:
According to what I know, the figure represents Mother Nature, who generates life. This life is born of the earth, of Nature, who nourishes the human person. She is mother, because a mother gives life and protects her children. The image is Peruvian and is pictured with an indigenous face, because it was crafted by an indigenous artist and not by a European. The most important point is that, through this image, the indigenous craftsman wants to portray all of us – nature, flora and fauna – as born from, and protected by, the maternal womb. (Sr. Gervis Monteiro, FSP)
Sr. Gevis is an indigenous Amazonian from Brazil, one of ten women religious selected to attend the Synod by the Congregation for Institutes of Consecrated Life and Societies of Apostolic Life. These ten sisters either come from, or work in, the Amazon.
The figurine is (or was) neither a pagan idol, nor a representation of the Virgin Mary. Judging from what I've read on social media, it seems important, also, that both we and the people we serve do not equate Catholicism with Europe – and especially Rome – or paganism with the Amazon. It may well be that a pastoral opportunity was missed by the Synod organizers, since no context was offered for the use of the figurine.
No machine-readable author provided. Ricadito~commonswiki assumed (based on copyright claims). [CC BY-SA 3.0], via Wikimedia Commons[/caption]Navigating Social Media Today there seems to be an over reliance on social media sites. It is wise to check the sources. Social media can become a place of confusion even as it can be a way to evangelize. In the Vatican Document A Pastoral Approach to Evangelization, we read:
The most startling innovation in communications technology is, without doubt, the Internet. Like any other new technology, the Internet involves risks which have become tragically clear in cases where it has been used for evil purposes, and this calls for constant vigilance and reliable information. It is not simply a question of moral use of the Internet, but also of the radically new consequences it brings: a loss of the intrinsic value of items of information, an undifferentiated uniformity in messages which are reduced to pure information, a lack of responsible feedback, and a certain discouragement of interpersonal relationships. But, without doubt, the Internet's immense potential can be enormously helpful in spreading the Good News. This has already been proved by various promising initiatives the Church has taken, calling for a responsible creative development on this "new frontier of the Church's mission" (cf. Christifideles Laici, 44). A great deal is at stake. How can we not be present and use information networks, whose screens are at the heart of people's homes, to implant the values of the Gospel there?
Pope Francis' message for the 52nd World Communications Day was dedicated to the "fake news" phenomenon:
The effectiveness of fake news is primarily due to its ability to mimic real news, to seem plausible. Secondly, this false but believable news is 'captious,' inasmuch as it grasps people's attention by appealing to stereotypes and common social prejudices, and by exploiting instantaneous emotions like anxiety, contempt, anger and frustration.
Media Literacy is one way you can locate the truth or error in all media. Bookmark this site: Media.Pauline.org and, if you are able, schedule a course to become media mindful. Today's culture is a media culture. Pope Francis' tells us to "get out and into the streets." This is not a new call. Paul VI invited everyone to evangelization in his document On Evanglization in the Modern World. "Going out" today includes even the furthest reaches of Twitter, Facebook, Instagram and YouTube. Deacon Anthony Ferguson of the Alberione Project wrote,
The Second Vatican Council laid the groundwork for precisely what he is asking for in its Decree on the Media of Social Communications, Inter Mirifica: 'All the children of the Church should join, without delay and with the greatest effort, in a common work to make effective use of the media of social communication …' (13).
Saint John Paul II called for new "ardor, methods and expression" of evangelization, ones that engage the present-day culture and modern man. Blessed Alberione spoke of new means and new apostles years before Pope John Paul II adopted the word "new" as an expression of evangelization. Deacon Andrew Ferguson continues,
In (Blessed Alberione's) his own words: 'All the new means must be the new pulpit, capable of making the voice of Christ the Master heard in every environment!' At his beatification, Pope Saint John Paul II called him 'The First Apostle of the New Evangelization.' What we loved the most about Father Alberione's story, however, was that he rooted all his media evangelization efforts in a profound interior life nourished by Scripture and the Eucharist. At its core, the Alberione Project is about helping people to become holy. We are called to love God and put Him first, and that should spill out into everything we do — including the media, which is here, and it's here to stay.
Pope Benedict XVI wrote:
I am convinced that there is a great need for the whole Church to rediscover the joy of evangelization, to become a community inspired with missionary zeal to make Jesus better known and loved. Naturally, such evangelization must be accompanied by a commitment to sincere and authentic dialogue between cultures and between religions, marked by respect, reciprocity, openness and charity." He called the Church to enter into dialogue with modern culture and confront the cultural crisis brought on by secularization. He reminds us that the New Evangelization is not a single formula meant for all circumstances; first and foremost, it is a personal "profound experience of God. Inculturation is the adaptation of the way Church teachings are presented to other, mostly non-Christian, cultures and, in turn, the influence of those cultures on the evolution of these teachings." The inculturation of faith and the evangelization of culture go together as an inseparable pair. Culture is, at its most basic, the collection of goods a society holds in common such as beliefs, language, rituals, and art. Culture gives a group its identity. Culture is shaped by individuals over time as a result of how they live out their lives. Gaudium et Spes says culture is a component of the common good as "the sum of those conditions of social life which allow social groups and their individual members relatively thorough and ready access to their own fulfillment. Our efforts to evangelize culture require a significant amount of pastoral care. As we learn in "Culture is so natural to man that human nature can only be revealed through culture. In a pastoral approach to culture, what is at stake is for human beings to be restored in fullness to having been created 'in the image and likeness of God.' The kingdom which the Gospel proclaims is lived by men who are profoundly linked to a culture, and the building up of the kingdom cannot avoid borrowing the elements of human culture or cultures. Though independent of cultures, the Gospel and evangelization are not necessarily incompatible with them; rather they are capable of permeating them all without becoming subject to any one of them…It is necessary to proclaim the Gospel in the language and culture of men. This Good News addresses human persons in their complex wholeness, spiritual and moral, economic and political, cultural and social. The Church therefore does not hesitate to speak of the evangelization of cultures, that is to say mentalities, customs and behavior. "The new evangelization requires a lucid, serious and ordered effort for the evangelization of culture." (Ecclesia in America, 70, Toward a Pastoral Approach to Culture)
Paul is one of the first models of a pastoral-inculturation approach to preach the gospel. He evangelized culture in Athens with the unknown god (Acts 17:19-20). The Athenians asked him, "May we know what this new teaching is which you present? For you bring some strange things to our ears; we wish to know what these things mean." Paul brilliantly appealed to their culture: "Men of Athens, I perceive that in every way you are very religious. For as I passed along, and observed the objects of your worship, I found also an altar with this inscription, 'To an unknown god.'" (Acts 17:22-23) He revealed God's truth to the Athenians through their cultural symbols. Relying on the conviction that "the incarnation of the Word was also a cultural incarnation," Saint John Paul II affirmed that cultures, analogically comparable to the humanity of Christ in whatever good they possess, may play a positive role of mediation in the expression and extension of the Christian faith. (Cf. Faith and Inculturation) In order to understand the present Synod we need to read past synodal documents. It is also interesting to discover how Synods sprang from Vatican II and to understand what they mean for the Church. Update your knowledge of documents embedded in this blog post. You will be amazed at how inspiring and informative they are. Catch up on reading the most recent documents of the Church: the Vatican II documents and their history, documents by Paul VI, John Paul II, Benedict XVI, and Pope Francis. Documents have a hierarchy. What is it? Let us add this intention to our prayers: For the evangelization and re-evangelization of cultures, fill those who bring the gospel with Your Spirit of wisdom, courage, fortitude and love as you did for St. Paul. May we strive to listen to Your Word, be icons of Your Word and communicate Your Word through all of the means you have given to us.
---
Copyright 2019 Sr. Margaret Kerry, fsp
About the Author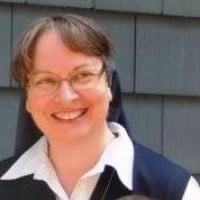 A Daughter of St. Paul for 40 years Sr. Margaret continues to pursue new ways to proclaim the Gospel: sharing the Pauline Charism with the laity, writing books (St. Anthony of Padua: Fire & Light; Strength in Darkness: John of the Cross; Prayers for the New Evangelization), & through direct evangelization. She is available for workshops on the Vocation & Mission of the Laity, Media Literacy, and The New Evangelization. mkerry@paulinemedia.com