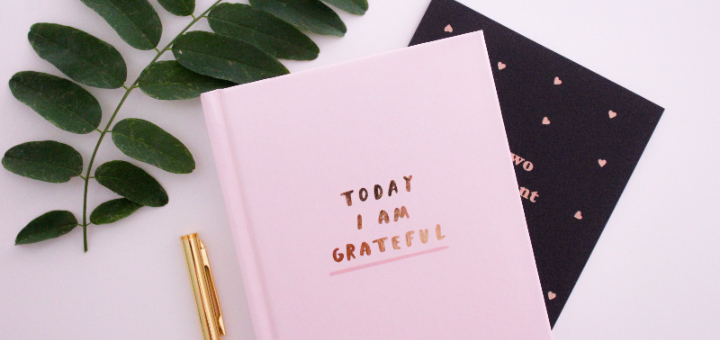 Image credit: Unsplash.com (2018), CC0/PD[/caption] The countdown to turkey has begun and there are so many "INGS" to do this week: menu planning, food shopping, linen ironing, chair arranging, silver polishing, bathroom cleaning. … By the time Thanksgiving Day gets here, it can take a huge shift in mental focus to actually do the "ING" that matters: God Thanking. So how 'bout we all squeeze some thanksgiving in while we juggle the rest of the details of this beautiful holiday. Here are 7 ways in 7 days to focus on gratitude: Day 1: Step outside and thank God for your home. Ask Him to bless all the people who will come into it on Thanksgiving Day and all the preparations you'll be working on. If you're going to someone else's house, just close your eyes and picture their home. Day 2: At the grocery store (because you know you'll be there soon!), make eye contact with the cashier and the bagger and smile when you thank them. I bet they are working extra hours and dealing with some stressed customers. Day 3: Need to get your head out of the kitchen? Shift your gratitude to your closet. Pull out three things to donate. It will feel good to let go of some stuff as we gear up for all the food and gifts we'll indulge in over the next month. Day 4: As you start to organize the food in your fridge and prep veggies and other sides, thank God for his provision. Recognize the daily bread He has given your family. Day 5: For every chore you assign your kids (sweeping the porch, setting the table) say a prayer for what will happen in that space. The welcoming and hugs that will be given at the front door, the conversation that will be shared at the table - it's beautiful to think of God's presence in each spot in your home. Day 6: This is the calm before the turkey and stuffing storm. Take a moment to give your husband or kids a hug and tell them you love them and are glad you get to spend Thanksgiving together. Tell them you're sorry in advance for any impatience you show tomorrow. Or am I the only one who loses her cool? Day 7: When you open your eyes today, before you start thinking of your to-do list, take a deep breath and thank God for the ways he has blessed you over the past year. I pray that these 7 simple moments will help fix your eyes and hearts on the blessings in your life. Just a warning, by the time the food is on the table and the family is gathered round, you might be so filled with gratitude that there's no room for turkey!
---
Copyright 2019 Abby Watts
About the Author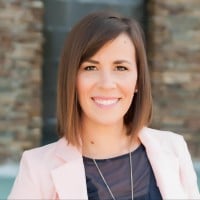 Abby Brundage Watts is a mother of two little boys. Since January of 2008 she has hosted The Big, Big House Morning Show on Spirit FM 90.5, the radio ministry of the Catholic Diocese of St. Petersburg in Florida. The show mixes inspiration, humor and family fun (and great music of course)! You can hear Abby every weekday 6-10am, EST and online at www.myspiritfm.com. She also is the co-creator of the podcast, Perhaps This Is the Moment. You can find it on all the podcast platforms.