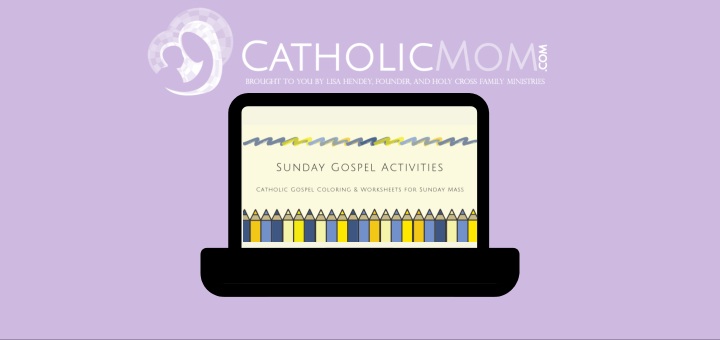 Here at CatholicMom.com, our Sunday Gospel Activities team has been hard at work behind the scenes to help you and your family get all set for Advent! Our Advent activities calendar is ready for you to download and print! Each day, you'll find a fun and prayerful way to prepare with your family for the coming of the Lord. Get your copy today. This calendar is filled with prayer ideas, some simple crafts, and things to do — Pinterest abilities not required. We also have a wide variety of printables for each Sunday of the year. If you haven't tried these with your children yet, Advent is a great time to start! You'll find the following every week on our Gospel Activities page:
link to the Sunday readings at the United States Conference of Catholic Bishops website
printable coloring page for each Sunday
Sunday lesson plan from our own Laura Grace, who hosts these at The Catholic Toolbox
printable Sunday Mass worksheets
printable word search and crossword puzzle (plus solutions), created by our own Margaret Dwyer Hogan, a catechist and mom of four
Our printables are always free and are available for use at home or in Catholic-school or religious-education classrooms. Take a moment to visit our Sunday Gospel Resources page and see all our activities for children of all ages. Please share the page with a friend, as well!
Image credit: By Melissa Gutierrez (2010), Flickr.com, CC BY-SA 2.0[/caption] In honor of CatholicMom.com's upcoming 20th anniversary, we've taken a peek deep into the archives. From the very first years of CatholicMom.com, we've found Lisa Hendey's directions for this simple Advent wreath you and your kids can make together -- no fire required!
For this craft, make your own Advent wreath. This wreath was made by my son Adam, who is also counting the days to Christmas. Using construction paper, we traced around Adam's hands, which became the "leaves" on our wreath. We glued them to a paper plate, cutting a hole in the center. Next, we made our candles by rolling pieces of purple and pink construction paper and attaching our "flames." You can add the flames each week as you "light" your Advent wreath. our special wreath can stay "lit" all the time, just like the joy we feel at the coming of the birth of Baby Jesus!
All of us at CatholicMom.com wish you and your loved ones many blessings this Advent.
---
Copyright 2019 Barb Szyszkiewicz, OFS
About the Author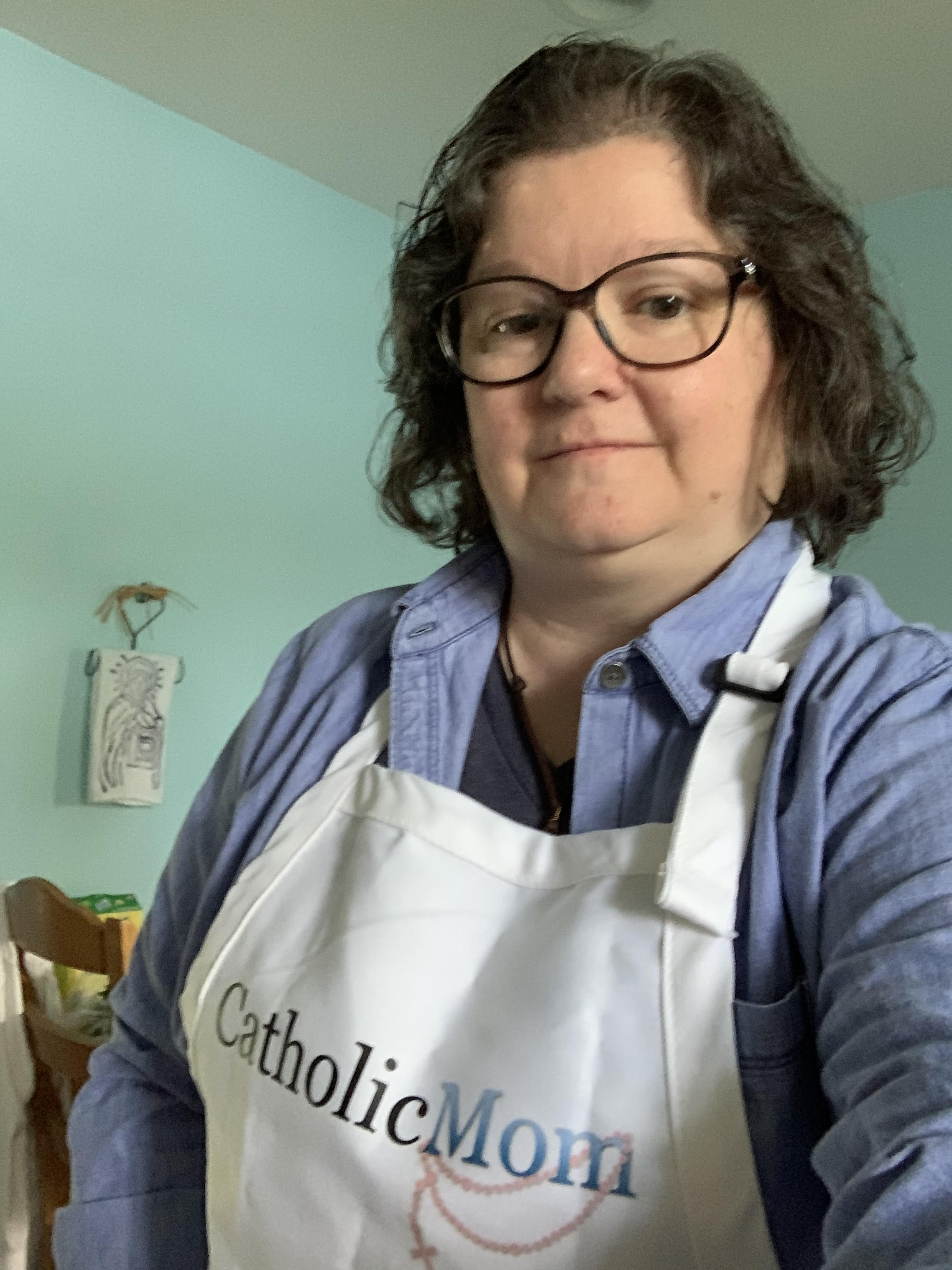 Barb Szyszkiewicz is a wife, mom of 3 young adults, and a Secular Franciscan. She is editor at CatholicMom.com. Barb enjoys writing, cooking, and reading, and is a music minister at her parish and an avid Notre Dame football and basketball fan. Find her blog at FranciscanMom and her family's favorite recipes with nutrition information for diabetics at Cook and Count.