House of Gold. Mirror of Justice. Mystical Rose. These are just a few of the many titles for Mary that come up in the Litany of Loreto. Most of the time I pray this litany, I mindlessly list off these titles, without really pondering what they mean. However, thanks to St. John Henry Newman, I have a richer understanding of why Mary has received these appellations. In his Meditations & Devotions (Paraclete Press 2019), St. John Henry Newman reflects on the lives of Christ and the Blessed Virgin Mary with simplicity and wisdom.
This volume begins with a short meditation about Our Lady for each day of May. At just a couple pages in length, each reflection is approachable as Newman discusses what we can glean from pondering the various titles of Mary. Newman's style is approachable and logical, and there were several times when I stopped reading to exclaim that: I've never thought of this before, but it makes so much sense! Newman continues to dive into the life of Christ in a similar manner. There is a section of "long" meditations on the Stations of the Cross, and a section of "short" meditations on the Stations of the Cross. Each set of meditations was slightly different, and intertwined reflection on Scripture with reflection on one's own life. This Paraclete Modern Classics edition also includes black-and-white original illustrations for the Stations, which I found to be lovely aids as I recalled Christ's passion and death. The section "Meditations on Christian Doctrine" concludes the book, and in it, Newman prayerfully reflects on the life of Christ, the sovereignty and holiness of God, and the Church. Prior to reading this book, I was only faintly familiar with John Henry Newman, and I deeply appreciate how I was able to glimpse into the heart and soul of this holy man by reading his words of wisdom. Some people may struggle with Newman's 19th-century diction, but I found that the short, numbered paragraphs made this book easy to pick up. At just 200 pages, this volume provides many prayerful reflections while still not being too lengthy to dissuade busy men and women from picking it up. There was a minor editorial error or two in this edition, but nothing that greatly distracted from the text. Newman's wisdom and simple reflections are a balm in a society that is fraught with chaos and noise, and especially as we celebrated the canonization of this important man on October 13, I recommend picking up Meditations & Devotions by St. John Henry Newman.
---
Copyright 2019 AnneMarie Miller
About the Author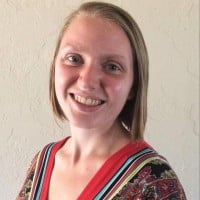 Eagerly seeking new adventures each day, AnneMarie enjoys life in Oklahoma with her husband and little boy. She has a passion for the Faith and particularly loves learning more about the Liturgy, saints, and various devotions. AnneMarie's musings on Catholicism, literature, and motherhood can be found on her blog, Sacrifice of Love.