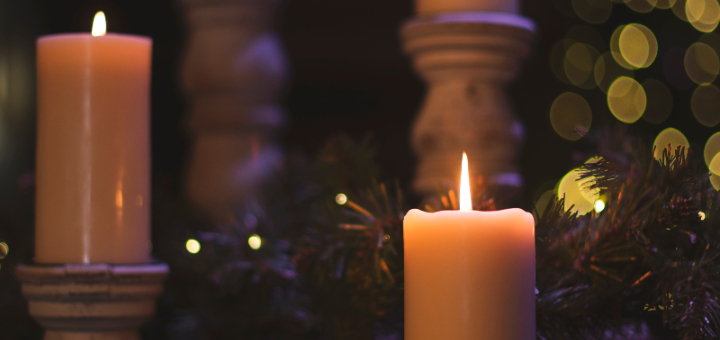 Image credit: By Tim Mossholder (2016), Unsplash.com, CC0/PD[/caption] I have to admit — I am anxious for Christmas to arrive. I relish Christmas parties and Christmas garlands, trees adorned in tinsel, and angels merrily decorating stores and homes. I love the Christmas spirit, so filled as it is with a dedication to giving. Christmas is definitely my happy place in the chronicles of time. But before I can get to Christmas, I need — emphasis on need — Advent and its particular delights. Advent can be truly soothing to the soul and uplifting for the mind. But in our modern culture, which emphasizes immediate gratification, Advent can seem, well, a bummer. It definitely need not be that way! In fact, the weeks before Christmas can be a time of tremendous spiritual growth, if only we allow it to happen.
Here are five ways to experience more joy this Advent:
Do a good deed each day. This is a practice I learned in first grade, but its effectiveness can still be felt into adulthood. Resolve to perform an act of kindness each day of Advent. It can be as simple as praying for the repose of the soul of a friend or as ambitious as "adopting" a family who needs your generosity. Write each good deed on a slip of paper and place it in a shoebox or other handy receptacle. Then place it under the Christmas tree as your gift to your Savior.
Make a penitential sacrifice. Give up a favorite television show or other treat. The time (and possibly calories) you save will be well worth the effort. Some kind of fasting beforehand makes the feast of Christmas even more appealing. Believe it or not, there can be true joy in sacrifice.
Savor the season. Light those Advent wreaths. Open up those Advent calendars. Find joy in the little things that make Advent so appealing.
Pray to rediscover joy. Some people have difficulty accepting the fact that God wants us to be happy. But it is a fact, not a fallacy. Even in the midst of struggles and pain, we can find joy in the smile of a child or the captivating beauty of a sunset.
Be thankful — for everything! I must say I struggle with this concept myself. But if we truly believe that God loves us, and God wants the best for us, as St. Therese of Lisieux states, "Everything is grace." When our crosses are heavy, at least we can be thankful that Jesus is there to help us carry them.
Even if your Advent got off to a rocky start, there is still time to increase your joy. Indeed, the world will know we are Christians by the joy we exude this Advent. And that pre-Christmas joy will make the day of our Savior's birth even sweeter.
---
Copyright 2019 Maria V. Gallagher
About the Author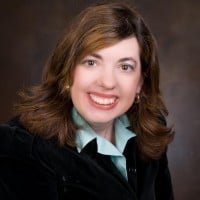 Maria V. Gallagher spends her days advocating for women, children, and families. She is the mother of a beautiful ballerina and a member of the worldwide Cursillo movement. In her spare time, Maria likes to blog, walk, sing, dance, and fill the room with laughter. Read her work at MariaVGallagher.com.