Books are an important part of my family's life. My wife and I were avid readers growing up, and we are trying to instill that same love of books in our children. Sometimes that means buying and reading books that we wouldn't normally choose if we had the choice, like books on different types of animal poop because your child thinks it's funny. Thankfully, there are Catholic companies who produce good children's books that you can always feel comfortable reading to your children or giving them to read on their own, and as it has been for years, Pauline Books and Media is still my go-to company in this category.
For the baby/toddler in your life, you need the Holy Family Board Book Set. This three-book collection gives your child an individual book on each member of the Holy Family. I am beating a dead horse, but it is always so refreshing when Joseph gets his own separate book. I realize he is not Jesus or Mary, but he played an important role in salvation history. Each book has an important message and gives us brief but significant glimpses of their lives. The illustrations also add to the story without detracting from it in anyway.
For the early reader, I recommend Guess Who's in the Manger? This is the Nativity story told from the perspective of a barn owl. In terms of story, there is nothing new here that your children won't already know. They are just seeing things from a bird's eye view, pun intended. The story itself has a nice pace to it, and there aren't too many complicated words in there that would frustrate budding readers. My son enjoyed it because he enjoys animals and seeing things from their perspective. If you have a child like that, then this would be a good book for them. What books are your children currently reading? What books will you be getting them for Christmas?
---
Copyright 2019 Stuart Dunn
About the Author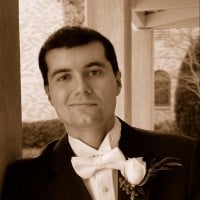 Stuart Dunn was born and raised in Mobile, AL and received a Bachelor of Arts in Psychology and a Master of Business Administration from the University of South Alabama. Stuart reviews all things Catholic including adult books, children's books, Bible Study series, Catholic Courses, CDs, and DVDs in addition to board games at his blog Stuart's Study at StuartsStudy.blogspot.com.