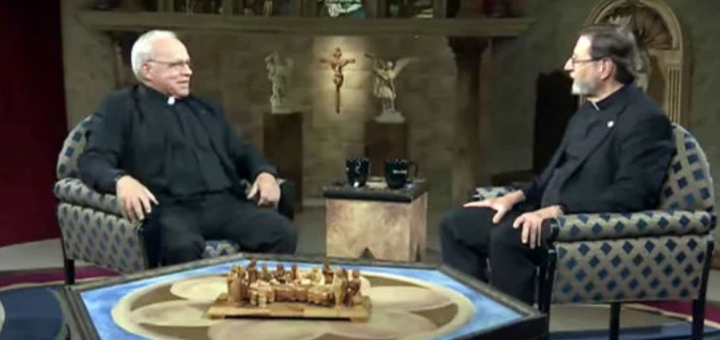 On Dec. 5, Father Willy Raymond appeared on EWTN Live to talk about Venerable Patrick Peyton, his life and media ministry, and PRAY: The Story of Patrick Peyton, a new documentary on him, produced by the company he founded in 1947, Family Theater Productions.
Father Raymond was one of Peyton's successors as head of FTP, and now is head of our parent organization, Holy Cross Family Ministries. He was eager to tell host Father Mitch Pacwa, S.J., about Peyton's humble childhood in Ireland, his miraculous healing, and his unlikely path to mass media, promoting family prayer with the help of some of Hollywood's top celebrities.
Here's the full episode:
To learn more about Father Peyton, visit his official site here. For PRAY -- including a way to subscribe for updates on the film's release, planned for 2020 -- go here.
By the way, at the end of the episode, Father Raymond didn't quite get to finish a story he was telling about the first encounter between The Passion of the Christ star Jim Caviezel and Father Peyton. Here's the story in his own words, recorded at FTP's 2007 Rosary Rally (a successor to Peyton's many Rosary rallies around the world).
If you'd like to hear a sample of the radio dramas Father Peyton produced, we're rolling out a selection of classic Christmas-themed ones in podcast form during December, with new introductions by our current head of production, Father David Guffey, C.S.C. Among the stars featured are Loretta Young, Ralph Edwards, Ray Milland, Pat O'Brien and Eddie Cantor. Click here to visit us on Soundcloud.
---
Copyright 2019 Family Theater Productions
Image: EWTN (YouTube screenshot).

About the Author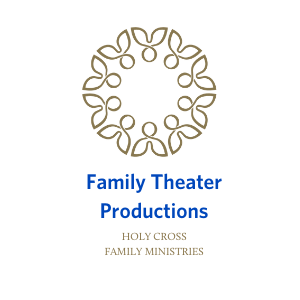 Founded by Venerable Patrick Peyton in 1947, and based on Sunset Boulevard in Hollywood, California, Family Theater Production creates family-suitable and faith-friendly media for film, television and digital.