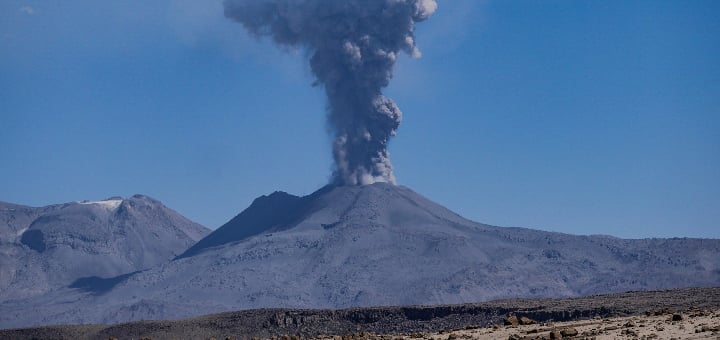 Image credit: Pixabay.com (2018), CC0/PD[/caption]

Volcanic eruption on White Island kills at least 14.

Chopper crash near St. Cloud kills three National Guardsmen.

A shooting at a Pensacola Navy base has left three people dead.

Shooting in Jersey City leaves 6 dead, including police officer and three civilians.

A Chilean Air Force plane with 38 people aboard went missing Monday night on its way to Antarctica and is presumed to have crashed.

Beloved Bishop Sirba, Duluth, Mn died on his way to celebrate Sunday Mass.

Bishop Sample, Portland, Oregon reminds us all, "As we await the Lord's coming, these incidents are powerful reminders that we know not the day or hour of His coming." Will it happen to one of us while walking to church? While vacationing? While shopping? While attending school? While driving to work? Human life is fragile; do we strive to live without regret, or do we choose to live with near-constant regret? Advent positions us well to ponder the tragic situations and ask ourselves, "Are we ready to meet Jesus face to face?" And only with the purpose of analyzing what is the real purpose and meaning of our lives. Those who experience intense physical suffering and pain and surgeries need not be reminded to ponder the meaning of their lives. That seems to be the silver lining of their suffering. Meanwhile, the rest of us can benefit from taking in these daily events that happen around us and consider the meaning of our own lives -- past, present and future. And that is a good thing. These events need not devastate us but resolve to turn to the Lord in a deeper, more intense way. But they also have the possibility of causing us to retreat into ourselves and not even consider the depth of our faith, hope or love. The Psalms help us to consider life's challenges and rewards in very personal, human ways. Consider that each psalm was written by someone crying out to the Lord -- in joy, pain, devastation, or sorrow. He wants to hear from us on these levels. Just like these authors, we will also experience their emotions as we go through life. Take time to read them now and in the coming year. Psalm 119 is one example of getting in touch with God on a very personal level and matter. Try praying the psalm as if you are the one seeking the Lord with all of your heart.
Blessed those whose way is blameless, who walk by the law of the LORD. Blessed those who keep his testimonies, who seek him with all their heart. They do no wrong; they walk in his ways. You have given them the command to observe your precepts with care. May my ways be firm in the observance of your statutes! Then I will not be ashamed to ponder all your commandments. I will praise you with sincere heart as I study your righteous judgments. I will observe your statutes; do not leave me all alone. I disclosed my ways and you answered me; teach me your statutes. Make me understand the way of your precepts; I will ponder your wondrous deeds. My soul is depressed; lift me up according to your word. Lead me from the way of deceit; favor me with your law. The way of loyalty I have chosen; I have kept your judgments. I cling to your testimonies, LORD; do not let me come to shame. I will run the way of your commandments, for you will broaden my heart. LORD, teach me the way of your statutes; I shall keep them with care. Give me understanding to keep your law, to observe it with all my heart. Lead me in the path of your commandments, for that is my delight. (Psalm 119 1-8; 26-35)
Consider studying the Psalms in 2020. It could be your New Year's Resolution! After all, you and I will surely experience human circumstances which will elicit strong emotional responses on our part including disappointment, sadness, joy, fear, peace, and other strong feelings during 2020. Grow accustomed to praying the Psalms as they were meant to be used: "to prepare our hearts for a living conversation with God." (Cavins et al.) Merry Christmas! May you all have a Blessed New Year filled with joyfulness and peace.
---
Copyright 2019 Linda Kracht
About the Author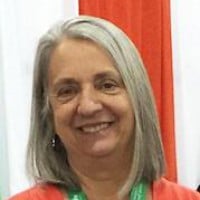 Linda is a wife, mother of seven, and grandmother of 23. Linda is founder of Fortifying Families of Faith, LLC and her books include: Daughters Forever, Sons Forever; The Art of Breastfeeding, published by the Couple to Couple League; Mothers Forever, Fathers Forever; Surviving College; Black and White; and A Book for All Seasons.