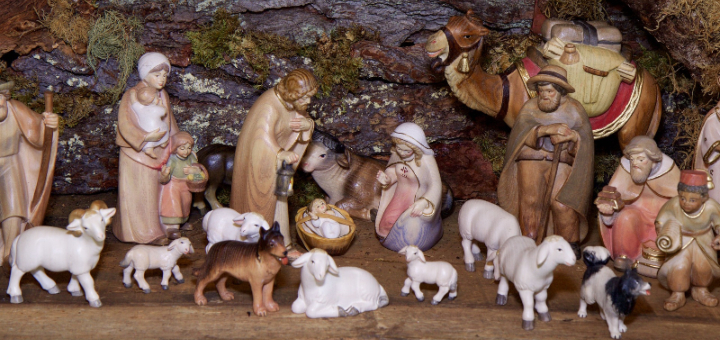 Image credit: Pixabay.com (2015), CC0/PD[/caption] Something wonderful is about to happen to you. Jesus is knocking at the door of your heart. Are you ready for His joyful coming?
Jesus said to his disciples: "Gird your loins and light your lamps and be like servants who await their master's return from a wedding, ready to open immediately when he comes and knocks. (Luke 12:35)
Advent reminds us to stay ready to serve our Master when he arrives. Are you ready for your Master to come and knock on the door of your heart? He wants to give you something amazing, and He's trying to get your attention. With all the secular signs of Christmas in the streets and malls and on the Internet, it's refreshing to walk into a church and see the purple banners and the Advent candles surrounded by a wreath of greenery. Do you sense the coming of something magnificent?
Christmas Eve in Massachusetts
I remember one Christmas when our family was away from the home fires on Christmas Eve. It was the first of three years we spent in Arlington, MA, when my husband Phil was both a member of the technical staff and a postgraduate student at the Massachusetts Institute of Technology (MIT) in nearby Cambridge. And he had the flu. He'd come home early from MIT the day before and went immediately to bed. The toys for our four children were not ready to be put under the tree, and he had not done his shopping. Christmas Eve dinner was dismal. He managed to come to the table briefly before heading back to bed. The children were excited to hang their stockings on the fireplace and run happily to bed to await the glorious morning. I got their gifts together and under the tree as best I could. I'd explain that Santa thought they were big enough to finish assembling their toys – and Daddy could help them when he got well. I spent the evening sitting by the Christmas tree, gazing out the window at our charming neighborhood and watching family after family come and go on this blessed night. Carolers came to their homes, but not ours, as we had only moved from Texas three months ago. I sat by that window for hours until I cried my eyes dry.
Christmas Mass
Christmas morning came with four ecstatic children tearing through the house with new toys and books to enjoy. I didn't even care if breakfast was chaotic. I calmed them down enough to get ready for Mass. At Saint Agnes, both the upper and lower sanctuaries were overflowing into the hallways. Exhausted, I found one seat and put my 3-year-old on my lap near where Phil and the other children stood. As I settled in, I got a glimpse of the nativity scene nearby. It calmed me to focus on the figures of Mary, Baby Jesus and Joseph. Three figures frozen in time after Baby Jesus was born in a strange land. Like babies being born, Christmas had come whether I was ready for it or not, whether my heart was open to Christmas joy or closed shut by circumstances and disappointments.
The Wise Kings
I don't remember participating much in that Mass because I spent that hour absorbed in the Nativity scene. I considered the Wise Kings, who answered God's call and opened their hearts to his will. The kings traveled far and waited long, in faith, to discover their Savior. How expectant they were! God got their attention with the star, and they knew something wonderful was about to happen. By the time we rose to sing the recessional, my heart was full of Christmas joy that Emmanuel was with me. And I only had to travel a few miles down Mystic Street in a comfortable car to receive him in my heart. Thank you, Jesus, for your perseverance in knocking on the door of my heart until I finally opened to Your love that makes Christmas live in my heart. Something wonderful also is about to happen to you. Jesus is knocking at the door of your heart. Are you ready for his joyful coming? He's coming to give his body and blood and everything He is to you, coming to give you every spiritual gift you need to live a life of holiness. Are you ready?
---
Copyright 2019 Nancy HC Ward
About the Author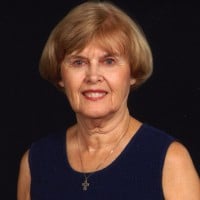 Nancy Ward authored Sharing Your Catholic Faith Story: Tools, Tips, and Testimonies (and the DVD) and contributed to The Catholic Mom's Prayer Companion. She loves to share her conversion story and give evangelization workshops and retreats equipping others to share their faith. She facilitates the DFW Catholic Writers, Catholic Writers Guild Nonfiction Critique Group, serves on their Board, and speaks at writers' conferences. Learn more at JoyAlive.net and NancyHCWard.com.