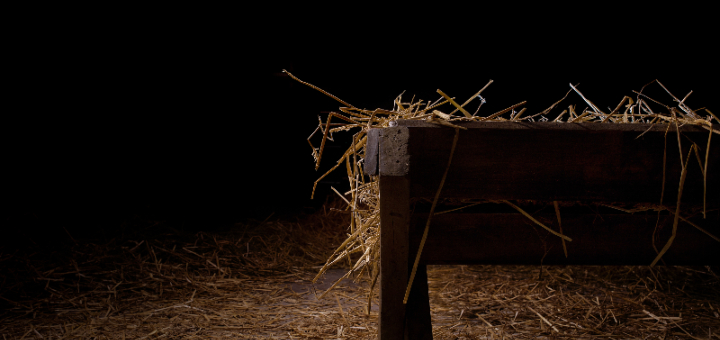 Image credit: Deposit Photos. Licensed by author.[/caption]
"I think there must be something wrong with me, Linus. Christmas is coming, but I'm not happy. I don't feel the way I'm supposed to feel ... I like getting presents and sending Christmas cards, and decorating trees and all that, but I'm still not happy. I always end up feeling depressed." "Charlie Brown, you're the only person I know who can take a wonderful season like Christmas and turn it into a problem."
You're supposed to be happy, aren't you? You're supposed to be decking the halls, tying bows on shiny presents, and watching the same, same, but different Hallmark movies while you drip with holiday cheer. But what happens when you aren't? What happens when the budget is super tight this season and there's not much to go under the tree? What happens when it's the first (or 10th, or 20th) Christmas since the day you said goodbye? What happens when there's sickness, or struggles, or the same blessed battles you've been fighting for your children that have really put a pall over things this year? What if Christmas is tomorrow and all you see is your massive failures? What if you don't feel like the Grinch -- you aren't a mean one -- but more like the neighborhood's Christmas chump?
"I guess you were right, Linus. I shouldn't have picked this little tree. Everything I do turns into a disaster ... Isn't there anyone who knows what Christmas is all about?"
Actually, my friend, you do:
"And there were in the same country shepherds abiding in the field keeping watch over their flock by night. And, lo, the angel of the Lord came upon them and the glory of the Lord shone round about them and they were sore afraid. And the angel said unto them: 'Fear not, for, behold, I bring you tidings of great joy which shall be to all people. For unto you is born this day, in the city of David, a savior which is Christ the Lord. And this shall be a sign unto you. Ye shall find the babe wrapped in swaddling clothes, lying in a manger.' And suddenly, there was with the angel a multitude of the heavenly host praising God and saying: 'Glory to God in the highest, and on Earth, peace, goodwill toward men.'"
You've always known what Christmas is about. It's not the presents. It's not the stellar, show-stopping dessert. It's not the unattainable, Pinterest-perfect pinecone and holly berry centerpiece. You know that's all trappings, at best. You know deep down that you are in the world, not of it, and you know worldly expectations lie at the root of the desolation you feel. The Holy Family had none of the above at that first Christmas. Instead, they had a barn filled to the brim with livestock. They had humble shepherds they didn't have to entertain. They sat in the cold, quiet, darkness and adored the Light in that manger. I know what it's like to face Christmas with that Charlie Brown depression, but I also think you already know: Your family -- your Christmas -- is exactly as it should be, complete with quirks, quacks, and the absolute lack of perfection. You don't need Rockefeller Center, Roast Beast a la Whoville, or Handel's Messiah via private audience with the Tabernacle Choir. You have the Mass. You have the Eucharist. You have the Christ Child. You know what Christmas is all about.
---
Copyright 2019 Ginny Kochis Quotations from A Charlie Brown Christmas, copyright 1965 Charles M. Schulz
About the Author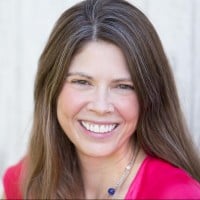 Ginny Kochis is a Catholic wife and homeschooling mom to three differently-wired children. She founded the Not So Formulaic community to support Catholic moms raising out-of-the-box kids. Ginny believes God gives curious, creative, intense children the exact mother they need to thrive.