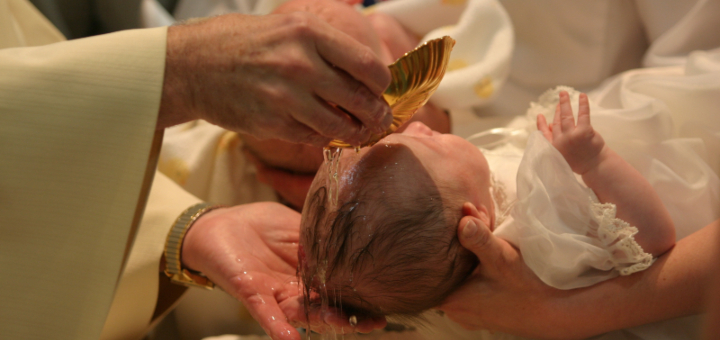 Image credit: iStockPhoto.com. Licensed by Holy Cross Family Ministries.[/caption] Saint John says, "Children, remain in him" (Christ). Let me offer a way for families to remain in Christ, that also responds to the question they asked John the Baptist: Who are you and why do you baptize? This past July, more than 40 internationally recognized social scientists, theologians and pastoral ministry professionals gathered at the University of Notre Dame to explore four critical questions about the renewal of Catholic family life:
Are Catholic families called to relate differently to each other than their non-Catholic counterparts?
What does an authentic, family-based spirituality look like?
How can Catholic parents more effectively practice intentional discipleship at home and raise the next generation of intentional disciples?
How can we equip Catholic families to be the primary outposts of evangelization and positive social change that Church teaching says they are meant to be?
For three days, experts shared research and insights, resulting in some important takeaways for both Catholic families and people engaged in family ministry. My favorite presentation was by Doctor Greg Popcak and his wife Lisa in which they explored some new ground for the mission of families that relates directly to the anointing with chrism at Baptism. They shared how Baptism allows families to offer ongoing formation in the threefold mission of priest, prophet, and king that every Christian receives in the sacrament.
The Rite of Relationship offers formation in the common priesthood. Generally speaking, a priest offers sacrifices that unite heaven and earth, makes the common holy and facilitates graceful transformation in God's people. When husbands and wives, parents and children strive to attend to each other with the sacrificial love that flows from God's own heart, they create strong, grace-filled family bonds that allow them to encounter God's love in the home, transforming ordinary every day acts of family life into a "little way of holiness" (like St. Thérèse of Lisieux), and facilitate the formation of healthy, whole, and holy people. The Rite of Rituals of Connection offers formation in the prophetic mission of baptism. A prophet calls people to live and act in godly ways. When Christian families create strong rituals that allow them faithfully and consistently to pray, work, talk, and play together, they proclaim — through word and action — how Christians are meant to relate to virtually every activity a human person could engage in. The Rite of Reaching Out offers formation in the royal mission of baptism. The royal mission is about using the gifts we've been given to bless others. When families serve their parish and community — especially when they serve together — they bring Christ's love to the world in powerful ways that can melt hearts, foster change and lead others to God. The liturgy of domestic Church life is the liturgy over which the common priesthood of the laity presides in the home. It represents the primary way laypeople, through the common priesthood, consecrate the world to Christ.
How about that as a way to remain in Him this coming year. Each weekday, the homily from Daily Mass at Holy Cross Family Ministries is shared online. Visit Family Rosary: World at Prayer and sign up to receive notifications of each day's homily.
---
Copyright 2020 Fr. Willy Raymond, C.S.C. CAT: Articles from Our Contributors, Faith Resources TAG: faith, homily, featured-slider, Holy Cross Family Ministries, Family Rosary [other tags are content-dependent] EXCERPT: 20 words or less, use Fr. Willy's name in the excerpt AUTHOR: Fr. Willy Raymond, C.S.C.
About the Author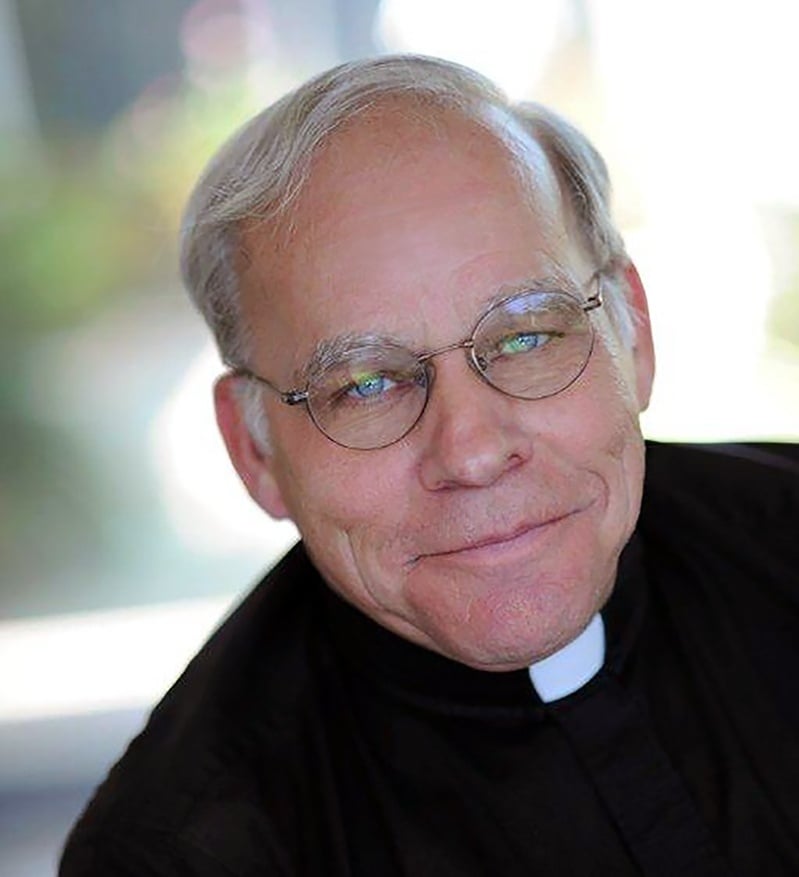 Father Willy Raymond, C.S.C. is President of Holy Cross Family Ministries. He entered Holy Cross Fathers in 1964. He earned a Bachelors in Philosophy from Stonehill College in 1967 and a Masters in Theology from the University of Notre Dame in 1971. In addition to English, Father Willy is conversant in French and Spanish. He's a native of Old Town, Maine and one of 12 children. He remains a diehard fan of the Boston Red Sox, even though he has served as Chaplain for the Los Angeles Dodgers.