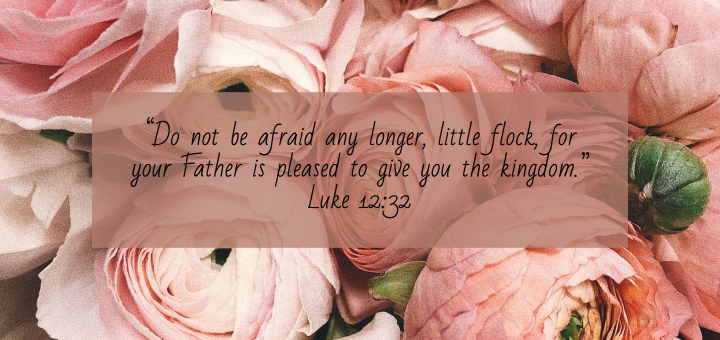 Copyright 2020 Deanna Bartalini. All rights reserved.[/caption] Happy New Year! Did you pick your word for the year? Write a list of resolutions or goals? How about an area of focus or improvement? Did you dream big for 2020? Sometimes it seems January 1 can only happen with a whole lot of work when in truth, it happens as every other new day comes. Maybe you did all those things or maybe you didn't. Either way, it is 2020 and each day is our opportunity to begin something new, embrace change, face the challenge or maybe rest a bit. Sometimes what you need to "do" next sneaks and reminds you that you need to be and stop trying so hard. I want to look at two Scripture verses that touched me and have helped me form my plans for this year.
"Do not be afraid any longer, little flock, for your Father is pleased to give you the kingdom." (Luke 12:32)
God wants to give you good things; indeed, he wants to give you everything you need. When we can shift that thought from our head to our soul it makes a difference. It can help us change our attitude and perspective. Personally, I've had disappointments in my professional life this past year and was struggling with finding my way again. Then I started blaming myself and looking at the past and finding all my mistakes in a very unhealthy way. I was wallowing in "should have done" and "if only" rather than learning from what happened and moving on. And then I read Luke 12:32 and prayed with it a few times and allowed it to penetrate deeply into my soul. And I changed. God's word changed me. First it challenged me, to give up what I was holding onto, and then it comforted me, reminding me what God wants to give me. The other verse is from Psalm 127:2.
It is vain for you to rise early and put off your rest at night, to eat bread earned by hard toil — all this God gives to his beloved in sleep.
I read this as I was contemplating pulling an all-nighter to get through my to-do list. My thought process was this: do Evening Prayer, make a pot of coffee, say goodnight to my husband and sit at my desk until I was done with all the writing, researching, organizing, and reading I needed to do. I read those verses, shut down my computer, and went to bed. And when I tell you that I have pretty much accomplished all the important things I wanted to do without staying up all night, I am not exaggerating. God is so generous in what he has done for me in these last few months. That is my hope and prayer for all of us, that we realize God's generosity and rest in that truth. My verse for this year is Luke 12:32. It will be my reminder that God cannot be outdone in generosity. If you have a verse for this year, would you like to tell us what it is in the comments?
---
Copyright 2020 Deanna Bartalini
About the Author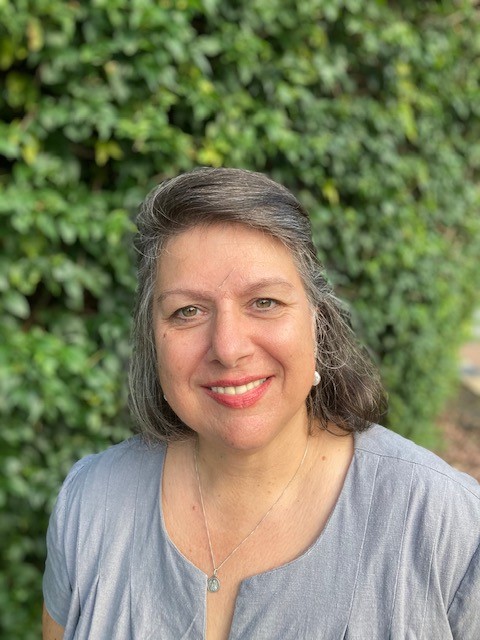 Deanna G. Bartalini, M.Ed.; M.P.A., is a certified spiritual director, writer, speaker and content creator. She is the founder of the LiveNotLukewarm.com online community, a place to inform, engage and inspire your Catholic faith through live, interactive faith studies. Her weekly Not Lukewarm Podcast gives you tips and tools to live out your faith in your daily life.