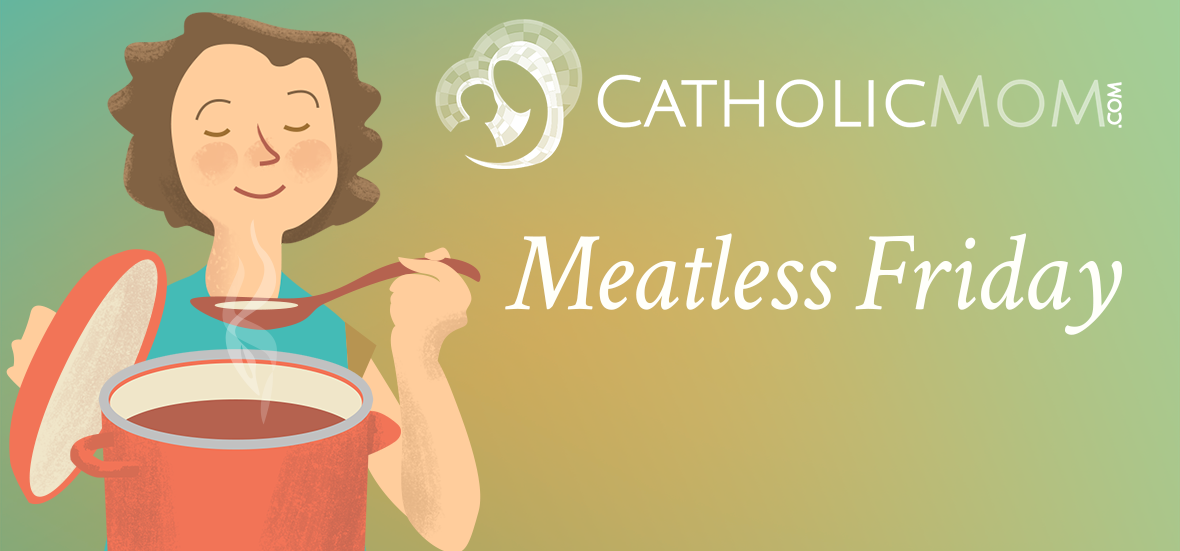 Ocean perch is a lovely, flaky white fish, but if you can't find it or it's too expensive, tilapia would make a good substitute. Also, if you are sensitive to cow's milk, you can substitute oil for the butter and still enjoy a creamy, cheesy sauce! The goat cheese I used is not your ordinary, spreadable chèvre. It's sold as a wedge with a rind and has a texture similar to cow's milk cheese. Make sure to look for "semi-soft." If you cannot find it, I recommend gruyère as a substitute.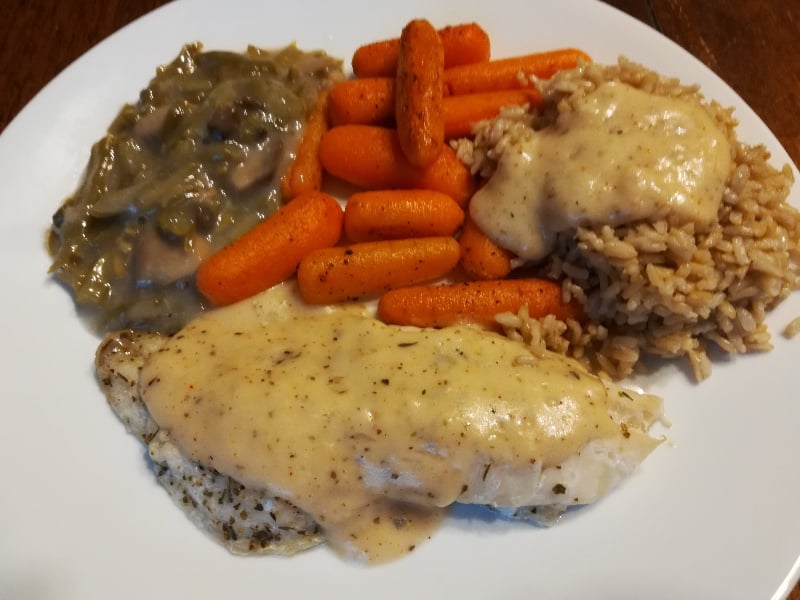 Ocean Perch with Wine and Goat Cheese Sauce
For the fish:
½ lb ocean perch fillets, or other white fish
Drizzle of oil
1 oz white wine
Salt and Italian seasoning to taste
Preheat oven to 375. Line a baking pan with cooking spray and lay the fish inside. Drizzle with oil, then pour the wine over them. Sprinkle with salt and Italian seasoning. Bake 15-20 minutes, until the flesh flakes easily.
For the sauce:
1 T butter
1 T flour
¾ cup white wine
~3 oz. semi-soft goat cheese, remove the rind and cut into very small cubes
½ t Italian seasoning
½ t Creole seasoning*
Over medium heat, melt the butter in a small saucepan, then add the flour. Stir continuously for about 1 minute. Add the wine a little at a time, making sure to stir until smooth. Add the cheese a handful at a time and allow to melt before adding more. Goat cheese does not melt as easily as cow's milk cheese, so it's important to keep the pieces very small, and you may need to turn up the heat. The good news is, because this sauce contains no milk, it will not separate or curdle if it boils, but it is still best to keep it just below the boiling point to prevent it from becoming too thick. Once the cheese is all melted, stir in the spices, and it's ready to serve over your fish. You should have enough to put on your side dishes, too.
*Creole seasoning is widely available in many commercial brands, but if you can't find it, or if you're an overachiever who likes to make things from scratch, I've included my grandmother's seasoning recipe below.
Eileen's Creole Seasoning:
2 tbs. salt
1 tbs. ground red pepper
1 tbs. chili powder
1 tbs. garlic powder
1 tsp. black pepper
Place all ingredients in an empty spice bottle and shake to combine. Enjoy!
---
Copyright 2020 Karen Ullo
About the Author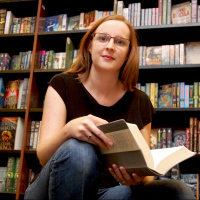 Karen Ullo is the author of two award-winning novels, Jennifer the Damned and Cinder Allia. She is one of the founding editors of Chrism Press, which is dedicated to publishing Catholic and Orthodox fiction, and the former managing editor of the Catholic literary journal Dappled Things. She's also a wife and mother of two. Find out more at KarenUllo.com.