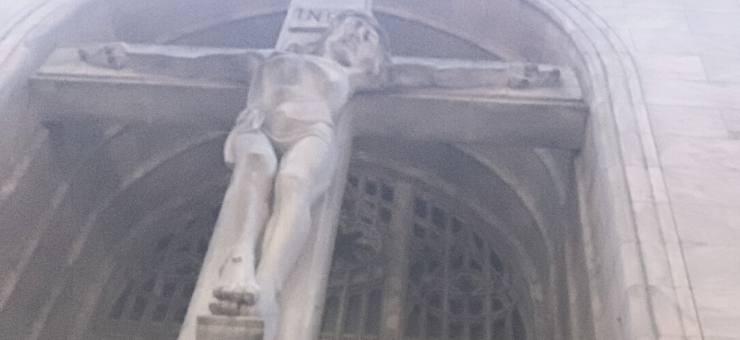 Copyright 2020 Courtney Vallejo. All rights reserved.[/caption] The Christmas decorations have been packed away, the house has been vacuumed and tidied up, and it's as if Christmas never happened, but I'm praying that the gifts of the season remain with me. This season, the Lord reminded me that Catholic means universal. This Advent included some amazing trips for our family. Right before Christmas, I was able to join my husband on a work trip, in Chicago, Illinois. Hoping to attend daily Masses on vacation, I found St. Peter's in the Loop Catholic Church. This is a Franciscan-run parish offering a variety of daily Masses throughout the for the busy city and confession from 7:30 AM to 6 PM, Monday through Friday. Let me tell you, there was always a line for confession; it was incredible what faith I saw in that community! Having arrived from California, just that morning, by noon I was at Mass and by 1:30 sharing my reflections on Mary's fiat in a small group setting. It was at that parish that I began to be reminded of the beauty of the welcoming of the Church. Being Catholic and traveling is such a gift. I felt welcomed and at home in a city I'd never been to, because our faith is the same, even across time zones. The traveling continued and for a total of five out of six weeks we attended parishes in different cities and different states. We experienced new priests and new homilies and yet were always able to follow right along because the Mass is always the same. We saw beautiful manger scenes, and I captured pictures as we traveled on our pilgrimage through the Advent and Christmas seasons. While the seasons of Advent and Christmas are over, the gift of the universality of the Church continues each day. If your family is anything like mine, we stick to our home parish and rarely even attend Masses at other parishes in the diocese. I would encourage you to find another parish in a different city and attend a Mass at that parish. There's no need to switch and I'm not encouraging parish-hopping, I'm just encouraging us to show our children (and ourselves) that the Church is the same across city lines. Being at all these different Masses reminded me that we are part of a bigger Church. The Catholic Church is the same yesterday, today and tomorrow; let's remind ourselves, and our families of that fact. Let's attend events around the diocese and remember we are a part of that Catholic family as well.
How do you experience the universality of the Church?
---
Copyright 2020 Courtney Vallejo
About the Author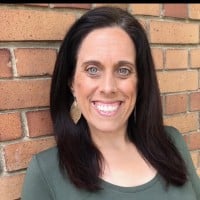 Courtney Vallejo is a convert to the Catholic faith, who is currently living in Arizona. She and her husband, homeschool their three adopted children. She is the cofounder of AMomRevolution.com, whose mission is to inspire, encourage, and reclaim joy in motherhood. She also writes for her own blog, CourtneyVallejo.com. Courtney holds a Master's degree in Film Production and a California Multiple Subject Teaching Credential. Follow her Gluten Free/Dairy Free adventures on Instagram: @aglutenfreerevolution.