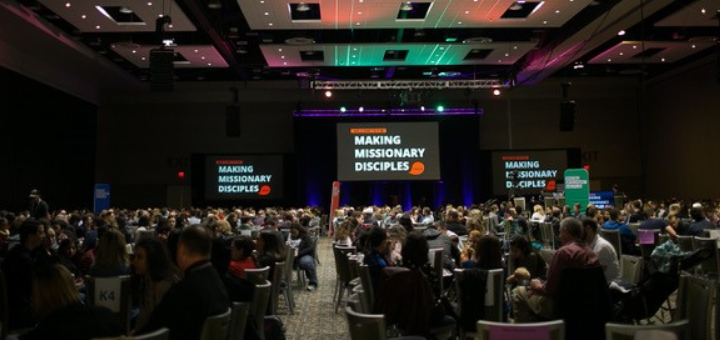 Copyright 2020 FOCUS.org. All rights reserved. Used with permission.[/caption] There's been a lot of buzz about "discipleship" lately — that intentional, "drop-your-nets" kind of conversion point where a person who has encountered Christ makes a decision to follow him and reorder their life to Him. The Church seems to be undergoing a certain "new springtime" foretold by Pope John Paul II, in which books, programs, and ministries abound which are geared toward helping people not only encounter Christ and come to a place of discipleship, but also to facilitate that encounter with others. The Fellowship of Catholic University Students (FOCUS) has been doing just that since 1998, sending out missionaries, usually recent college graduates, to students on 164 college campuses around the world. Their annual conferences have exploded over the last few years, drawing thousands of college students interested in deepening their relationship with Christ and bringing Him to others. Recently, FOCUS has expanded their mission by offering another conference track every other year: Making Missionary Disciples, designed for post-college attendees who want to become more purposeful in sharing in the Church's mission in their families, parishes, and workplaces. At the most recent FOCUS conference, SLS20 in Phoenix, I had the opportunity to visit with a couple whose family identity and mission has been transformed through their involvement with FOCUS. Their story may resonate with you and perhaps give you some points to ponder as you seek to draw the hearts of those closest to you closer to Christ. Marilee and Byron Nordhus live in Wichita, Kansas, with their seven children. They raised their family Catholic, but Marilee admits that her eyes were opened when their oldest two went off to college. "I realized that they were not equipped to live as Catholics in the world," she said. "We knew we needed to change our parenting." Bryon added, "We were raising them with a lot of assumptions about what they were getting through the Catholic school system. They understood their faith, they could give the right answers and score well on the diocesan religion test, but they didn't necessarily have a relationship with Jesus that was their own." This was a concern for Marilee and Byron, who had been sponsoring FOCUS missionaries financially and prayerfully for years. They realized at that point that they themselves needed to be missionaries in their own home. So when Marilee heard about the new Making Missionary Disciples track at an upcoming FOCUS conference in Chicago, she was all in. It was a powerful experience. "It was transformative for me. Focus gave me the opportunity to get trained," she said. "They gave me language and new skills to use. They broke down something that seemed overwhelming — evangelization — and narrowed the scope. And I realized that God wanted to me start with what was right in front of me: my family." Byron smiled. "A new woman walked in the door," he said, admitting, though, that he had a hard time at first, not having been there himself. "I was just getting snippets of things, and it was frustrating trying to understand where she was trying to go with all of this. But I hung in there." The couple intentionally began to simplify their life. They dropped things that were simply keeping them busy and began to change the way they prayed. They had intentional conversations with their kids. Then Byron joined his wife for the following year's conference in Indianapolis. He came away inspired and together they began a parenting class in their home. "Most of what we do happens in our home because of the number of kids we have. We not only host (FOCUS) missionaries but we are always having people come in and out of our home. That gives us beautiful opportunities to witness and share stories, and it has been very fruitful." Marilee added that they felt a new courage to have difficult conversations with young people in the area of chastity. She says she's learned that young people are hungry for the truth and want to be loved, and want to talk without being judged. With the return of the Making Missionary Disciples track in Phoenix this year, the couple made arrangements far in advance to attend with their two college-age daughters. "This track is like a 'booster-shot' for us," Byron remarked, "and we intend to give ourselves every opportunity for it that we can." What's next after this conference? Byron feels called to begin a men's group at his parish to engage men who are lukewarm. He admits that "for years, I was one of those guys. I let Marilee run the show and we did what she thought was important at the time. I was busy with my career. But we've got guys that need to be there for their families. They've got to get their kids to heaven. And we've got to work together and not be the Lone Ranger that rides up to save everyone at the last minute." Marliee is considering starting a women's group. But in the meantime, she has something else to look forward to as things have come full circle: their third child, who graduates in May, has just accepted a position as a FOCUS missionary. "So we get to delight in that," she said, glowing.
For more information about FOCUS, their programs, and upcoming conferences, see FOCUS.org.
---
Copyright 2020 Claire Dwyer
About the Author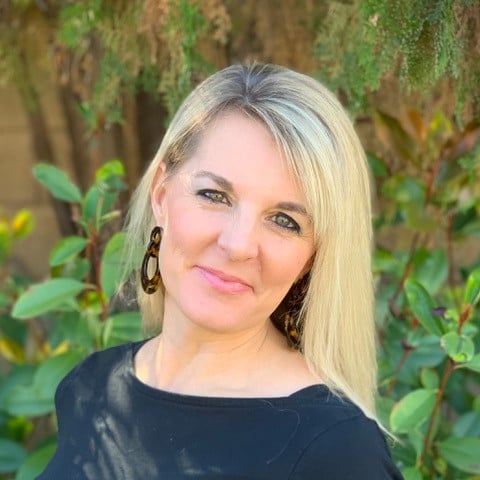 Claire Dwyer is a wife and mom of six. Her book, This Present Paradise, a spiritual journey with St. Elizabeth of the Trinity, is available from Sophia Institute Press. Claire currently works full time as Marketing Manager of the Avila Foundation and shares timeless wisdom for modern Catholic women at EvenTheSparrow.com. Connect with her there!