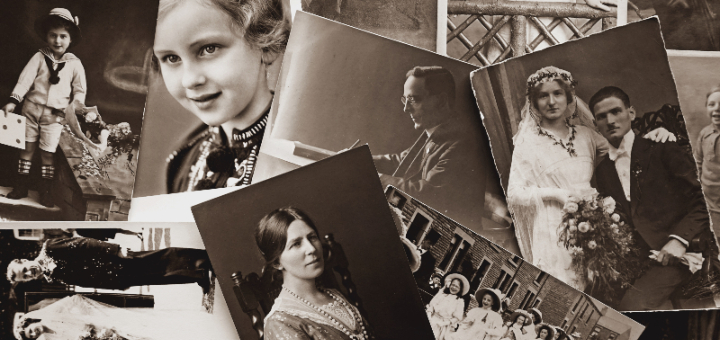 Image credit: By Suzy Hazelwood (2020), Pexels.com, CC0/PD[/caption] Learning the history of our ancestors is more than just curiosity and informational, right? Are you one of the many who have signed up for ancestry-related websites only to discover you can't stop at just learning about your grandparents or even their parents; you find yourself wanting to discover so much more? Are you one of those who have sent away for DNA testing from a genetic testing center? Why are we compelled to do this? I think the reason comes down to our need for connection! Why is connection so important? I think it's only fair to admit, I did go to Ancestry.com myself for information on my own family history. Perhaps my reason was curiosity at first. But it certainly didn't stop there. With each piece of information, I wanted to learn more. Obviously, some of us are told certain stories of past family members. When you combine what you've been told with baptismal or death records and obituaries, marriage records, war records, and even newspaper stories, it's fascinating to learn that your grandparents and great-grandparents and aunts and uncles and cousins had many challenges to overcome, ultimately giving you a different perspective of your own history. It may even allow you some compassion that you otherwise wouldn't have experienced. For example, I learned that one of my uncles on my dad's side of the family had a son from a previous marriage. His wife divorced him and took their son and moved away. After returning home from the service and learning about this, my uncle executed a plan to kidnap his son from his home and mother. This led to a court proceeding which resulted in my uncle losing custody rights. His ex-wife eventually married someone else, who adopted their son. He was not reunited with his son until he was an adult. Another interesting fact I learned was about my dad's mother, my grandmother Ruemma. She was the oldest of nine children. I always thought it was curious that she resented my mother for her "Catholic" influence on my dad, who later became a convert. Her resentment grew when my mother and father also had nine children. From my research I was able to piece together some degree of understanding about her. My grandmother apparently moved away from home at 16. She met my grandfather and they were married shortly after. I think she resented her family and parents, being the oldest in a large family. I assume she felt like a glorified babysitter while growing up. In doing my research I learned that her own grandmother came from England and moved in with her family while she was growing up. In her words, it was "a very crowded home." Her grandmother was apparently outspoken especially about religion. All of this contributed to her own dislike of Catholics. The large family, the bitterness towards my mother's Catholic faith -- well, it began making sense to me why she was so resentful. I learned that my mother's grandfather lost his leg in a tornado in 1913. He was a blacksmith and worked for a carriage -building company. When he was a small child, his family all immigrated to Dubuque, Iowa, from Limerick, Ireland. I learned that his daughter, Ellen (called Nellie), who was my grandmother, met her husband (William) and shortly after meeting, fell in love and married and had 13 children. My mother, Dorothy, was her sixth child. Ellen's Catholic faith is what influenced my mother and subsequently all her children. Ellen died at the age of 46. I share just a few of the stories I was able to learn when studying my family history, because I think in learning about our ancestors lives, we tend to see patterns of how they survived things like accidents, depression, wars, and even deaths. We also learn about how their faith in God influenced so much of their lives. Essentially, understanding challenges faced by our relatives inspires love and compassion for choices they have made and how they influenced some of our own choices we have made in our lives. We not only learn of the importance of how we are all connected, but we learn about ourselves in the process. When we understand that all of us are connected, we realize that we'll all be united with our loved ones some day that have gone before us. Our earthly life is just the first stage of our eternal life. God wants us to know that we are all His sons and daughters scattered throughout the world and throughout history. God reveals Himself to us as merciful love. He invites us to open wide our hearts to receive His love through everyone who touches our lives both now and in the past. He opens wide our hearts to receive His gift of eternal life and to join all those who have gone before us.
---
Copyright 2020 Catherine Mendenhall-Baugh
About the Author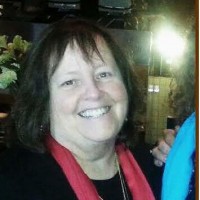 Catherine Mendenhall-Baugh (Cathy) completed her education in Special Education and English and now works as an Agent in the Insurance Industry. A mother and Grandmother, Cathy grew up in a large Catholic family and has spent the last 30 years as a caregiver for her husband, Jack. She is a cancer survivor which inspired her to begin writing six years ago.