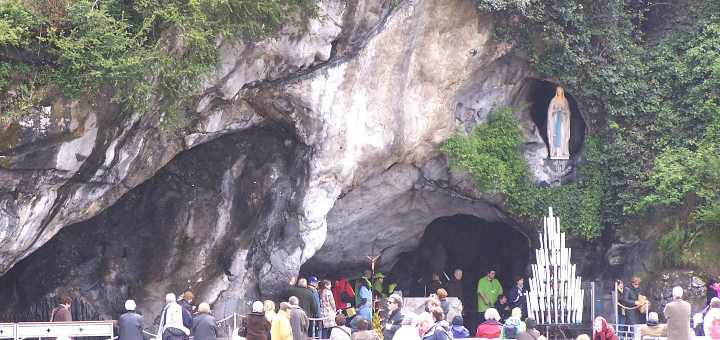 Preacherdoc [CC BY-SA][/caption]Note: This is the video and accompanying text of the homily for February 11, 2020, the Optional Memorial of Our Lady of Lourdes. The Mass was celebrated at the North Easton, Massachusetts, headquarters of Holy Cross Family Ministries and the Museum of Family Prayer. https://youtu.be/_xl1bUm1GnY There are three remarkable moments in today's celebration of Our Lady of Lourdes: The Dogma of the Immaculate Conception, the response of 14-year-old Bernadette to the apparition of the beautiful lady and the ongoing power of attraction to the shrine at Lourdes, especially for those who are suffering. On December 8, 1854, Pope Pius IX surprised the Christian world by defining the sinless Virgin Mary to be immaculately conceived and kept free of the stain of sin through the grace of Jesus Christ, her Savior, who was also her Son and God. His grace was prevenient, not limited by time and space. This was somewhat controversial even among Catholics. Then four years later, as if heaven wanted to make absolutely clear that the Pope was right, a beautiful lady appears on this day in 1858, to the poor asthmatic peasant girl Bernadette Soubirous. Her parish priest encourages her to ask the lady who she was. Her response, after many weeks was, "I am the Immaculate Conception." What an answer! Bernadette was an illiterate child who could not have known what this title meant, let alone invent it. The second point is Bernadette's response to the beautiful lady's instructions. During one of the visitation's the Lady pointed to a spot on the ground and told Bernadette to drink from the spring that flowed there and to eat from the plants that grew there. Bernadette could not see any spring or plants there, only muddy ground She assumed the Lady meant the spring was underground. So she scratched in the earth until some muddy drops appeared. She attempted to drink them but it was not possible. She continued to scratch and tried to drink three times without success. Finally, on the fourth try, the water was more abundant and clearer. She drank it and ate the plants. However, when she turned around toward the curious crowd that stood watching intently, her face was smeared with mud. No one saw any streams or plants. They laughed and immediately denounced her as a fraud or mental case. In the next few days, the stream of clear water began flowing abundantly exactly where Bernadette was scratching. People began to drink the water and bathe in it. Many reported cures and healing. There seems to be a powerful symbolic meaning to the Lady's asking Bernadette to keep digging into the earth. Spiritually, we experience something similar. We seek to draw close to God and through His grace and our response, through suffering and pain, we are encouraged to keep praying, and seeking and digging. The spiritual center of the human heart is underground. It is only on the fourth attempt that what blocks the Spirit/water from flowing is removed and the Spirit/water is released, flows outward and bubbles up. I think in every person there is an underground longing for this living water. No wonder six million pilgrims a year come to Lourdes seeking not just physical healing but a deeper friendship with God that only comes from digging deeper and with persistence and God's grace. Amen. Each weekday, the homily from Daily Mass at Holy Cross Family Ministries is shared online. Visit Family Rosary: World at Prayer and sign up to receive notifications of each day's homily.
---
Copyright 2020 Fr. Willy Raymond, C.S.C.
About the Author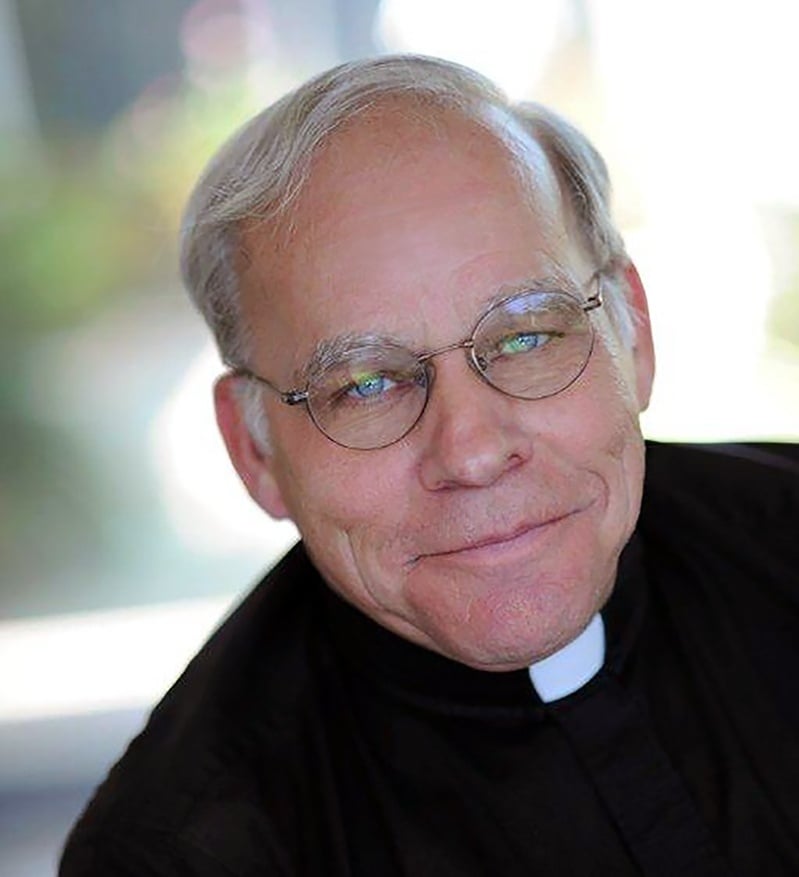 Father Willy Raymond, C.S.C. is President of Holy Cross Family Ministries. He entered Holy Cross Fathers in 1964. He earned a Bachelors in Philosophy from Stonehill College in 1967 and a Masters in Theology from the University of Notre Dame in 1971. In addition to English, Father Willy is conversant in French and Spanish. He's a native of Old Town, Maine and one of 12 children. He remains a diehard fan of the Boston Red Sox, even though he has served as Chaplain for the Los Angeles Dodgers.