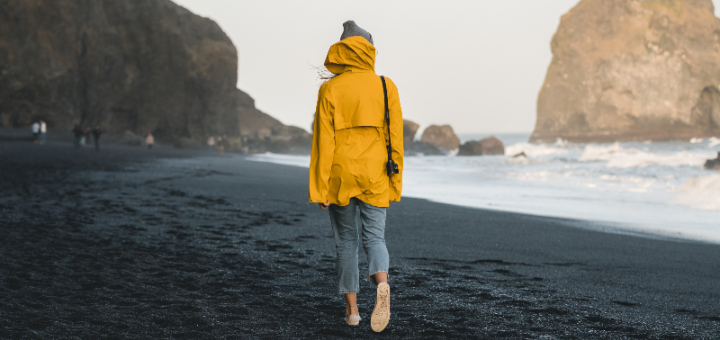 Image credit: By Matt Hardy (2019), Pexels.com, CC0/PD[/caption] It's not yet Lent, and I'm already feeling the weight of these forty days. To be entirely honest, I never quite feel like I have done what I hoped by the end of this penitential season in defeating bad habits, snapping attachments to worldly desires, and becoming much stronger in practicing virtue as a Christian. But I have tried and made progress. I know my defects quite intimately at this point in my life, and sometimes I wonder why I have not gained greater mastery over them by now. My pride enters in when I become discouraged with my present state. And my pride enters in again as I reflect on how often I need to apologize to a loved one because of my poor habits, my perpetual weakness. Pride is a real issue, exposing too much reliance on or belief in self and showing a lack of trust in God's grace, guidance, and mercy. It's something I need to shed these next few weeks, because I see how it hinders my relationships with those I love, with God, and with myself. Truly, I really need to fast from pride, from selfishness, from unnecessary or hurtful words, and from my chronic emotional venting. How is Lent, this long penitential period, helpful? Why do we need it? Why do I need it?
Life is all about the seasons
Blow the horn in Zion! Proclaim a fast, call an assembly! Gather the people, sanctify the congregation; Assemble the elderly; gather the children, even infants nursing at the breast; Let the bridegroom leave his room, and the bride her bridal tent. Between the porch and the altar let the priests weep, let the ministers of the LORD weep and say: "Spare your people, LORD! do not let your heritage become a disgrace, a byword among the nations! Why should they say among the peoples, 'Where is their God?'" (Joel 2:15-17)
In the Old Testament times, there were many periods of feasting and fasting ordained by God. In our own lives, based on the time of year or the current of our circumstances, there are lean and flush times, periods of joy/peace or of sadness/worry. Some question how fasting and abstinence can be transformative when a church is "making you do it." I question how a faithful community could not indeed be better off after practicing reconciliation, making sacrifices, praying more diligently, and giving more generously to the poor as one body of Christ? We are Jesus's hands and feet, and we're all in this together! We understand that Lent is an observance of Our Lord's 40-day fast in the desert (Matthew 4) after His baptism, so it is entirely appropriate that the Church as a community would follow the Lord on that journey before celebrating His glorious Resurrection.
The joy of Easter
Seek the Lord while he may be found, call upon him while he is near. Let the wicked forsake their way, and sinners their thoughts; Let them turn to the Lord to find mercy; to our God, who is generous in forgiving. For my thoughts are not your thoughts, nor are your ways my ways -- oracle of the Lord. For as the heavens are higher than the earth, so are my ways higher than your ways, my thoughts higher than your thoughts. (Isaiah 55:6-9)
I never in all my life appreciated Easter as much as I do now after observing Lent each year. The joy I have at Easter is quite different from the complacent feeling I had of old when the day would pop up on the calendar with no preparation on my part. Since I converted to Catholicism after my marriage and started honoring Lent, I've realized that, truly, preparation is everything. This period of prayer, fasting and almsgiving -- though never without its serious struggles for me -- inspires one to appreciate Easter for the feast it truly is: the most important and joyful day on the Christian calendar.
It's a journey
For I am already being poured out like a libation, and the time of my departure is at hand. I have competed well; I have finished the race; I have kept the faith. From now on the crown of righteousness awaits me, which the Lord, the just judge, will award to me on that day, and not only to me, but to all who have longed for his appearance. (2 Timothy 4: 6-8)
Life is a journey. We make mistakes. We celebrate successes. And then we fail again in the same old pattern. The vital point is that we don't give up. I would be lying if I claimed I never dreamed of giving up -- on my dreams, on my responsibilities, on something as small and nettling as housework to something as big, beautiful, and challenging as my faith. But I don't. I journey on. We all do, bravely, because the Holy Spirit gives us that very much needed, revitalizing gift of fortitude. Our paths are undoubtedly circuitous and often wind back on themselves through the brush, but when we fall and scrape our hands and knees and splatter mud in our faces, we strive to get back on the right track. This season is about turning back to God, something we must do unceasingly in our lives, enduring to the end while running this challenging race. Lent is a reminder of this awesome, exciting, daunting, difficult, hopeful, communal, blessed, charitable, familial, grace-filled journey of life in which we seek to become the best of ourselves by "this grace in which we stand" (Romans 5:2), conquering our weaknesses with much love and support from friends, family and Our Heavenly Father. With this amazing support in Heaven and on earth, we seek to grow in goodness and peace, helping others -- most importantly, the poor, the marginalized, and the lonely -- along the way. Lent is a blessed road, and I'm ready to rend my heart while traveling it, for our God is
gracious and merciful slow to anger, abounding in steadfast love and relenting in punishment. (Joel 2:13)
What strategies do you employ each year to prepare for a fruitful Lent and a joyous Easter?
---
Copyright 2020 Hillary Ibarra
About the Author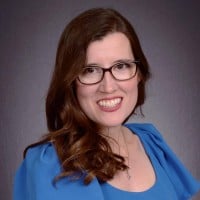 Hillary Ibarra is a happy wife and mother of four. She is the author of The Christmas List, based on the miracle of one childhood Christmas Eve, and is a freelance humor writer and copywriter. Jesus, her family, playing guitar, admiring trees, and baking bring her joy. You can learn more about her on HillaryIbarra.com and at Faith and Humor by Hillary Ibarra on Facebook.