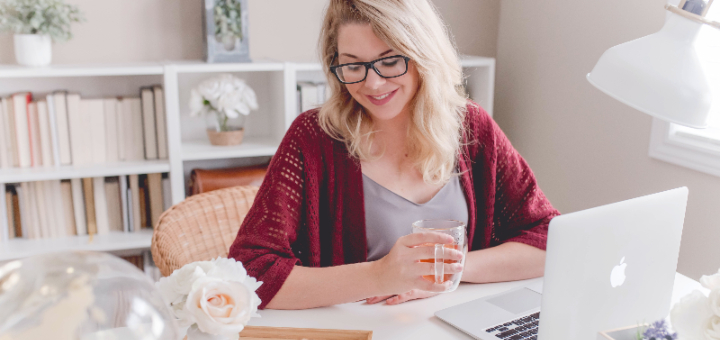 Image credit: By Paige Cody (2018), Unsplash.com, CC0/PD[/caption] For as long as I can remember, business has been a part of my world. At 5 and 6 I remember my dad bringing home stationary and envelops from his business trips away. He would give them to me and call me "Helen" his secretary and I would "book" him exotic work itineraries all over the world. I used to collect the old checks from the business and practice writing checks and keeping accounts. It wasn't long before I became more aware of the workings of the family business. I was proud of my grandfather's innovative mind and my uncles' manufacturing savvy. I admired my mom and her ability to keep the office world organized in the midst of raising and schooling 6 kids, caring for my handicapped brother, managing the house, gardens, etc. Business calls and sales visits were common interruptions to our homeschool rhythm. We would answer the phone in our most grown up voice: "Global Shelters, this is Chantal speaking," and see how long we could convince a customer that we were legit, before they detected that we were a kid and needed to get our parents. I don't remember closing a sale, but I know I got pretty darn close and was adapt at pricing basic units and navigating standard questions. I was hired as a middle-schooler for data entry into computers and QuickBooks, and my favorite contribution was to marketing. I loved putting in my two cents and finding that I had a pretty natural graphic design impulse. Realistically though, the thing I remember most is when I was smack dab in the middle of algebra and needed mom's help and she was called away for a business meeting or call. I had to learn to move forward on my own and take ownership of my own progress. But here's another truth bomb - much of the time I would just take advantage of the interruption to sneak in trampoline time. It didn't just expose us to the office side of operations and sales and marketing. My childhood was full of on-the-job work. Pounding stakes and building arches and pulling covers was tough manual labor and I prided myself on being as capable as any of the men on the crew. It was my tomboy pride and my dad's praise that propelled me. My awareness of my feminine genius began to rise through it, though. I enjoyed cleaning up in my long skirts and braiding my waist-long hair the moment we were done, revealing the full scope of who I was; full of grit and not afraid of sweat and pain, but keenly aware of my intuition and sensitivity. My siblings and I were sent on full installation jobs across the country as early as 14. After we go the work done, if we had time, we would hit the ski slopes. My father's legacy was that he cared deeply about his clients and would never stop until they were fully happy and often welcomed into our circle of friendship. We are still friends 40 years later with many clients. He understood customer care and nurtured a deep sense of service in my heart. The business moved with us wherever we went and school molded its way around it. Whether on summer vacations, long road trips, desert adventures, or even on the way to faith conferences, it was a part of our way of life. And what a blessing! Business instilled a sense of leadership, confidence, speaking skills, mature interaction with others, service, and the understanding of value exchange and appreciation of money as a tool to freedom, family, and generosity. When I was a young wife, it became apparent to me that business was ingrained in who I am and it didn't take long for the ideas and projects to begin flowing though me. With my dynamic faith formation and love for the Church, ministry initiatives became a natural desire. Organizing retreats, blogging, writing and publishing a book, speaking, designing posters, logos, and websites were just natural outlets of my business impulse. In due course I began to find my niche in the health and wellness space where today I have a voice of influence and have aligned myself with a company and product that I believe in and can sell and educate others on with all the passion I had once seen my parents do. Innovation around essential oils and the Rosary led to me launching my own company, aromaRosary.com. It is the love of learning, the opportunity to serve others, the personal growth and the demands of entrepreneurship that keep me diving in for more. Initially the love of freedom and adventure propelled me to augment the family income to offer the sweet extras that make life not a paycheck-to-paycheck struggle. Little did I know it was also God's way of preparing us for hardship and offering us a substance that would serve a much more fundamental need in our family. I think that most mothers today should consider supplemental home-based business ventures to help support the family. It is a matter of freedom for some and a matter of prudence for others. Because I am also a homeschooling mother, business began to weave its way into our home dynamic more and more as the kids grew. I was intent on letting the kids see inside the inner workings of entrepreneurship. Today I weave them into my biochemical essential oil classes; I have them help me make blends; create samples and they help design and make our beautiful aromaRosaries. I hire the littles to be the "bead police" that track down wandering beads for a penny a bead. The olders are learning the fundamentals of marketing, leveraging social media as a tool, organizing events, and the arts of speaking and writing intriguing copy. On the flip side, I have had to make sacrifices too. I have had to learn to outsource some of their classes. Like my own experience of growing up with business in the home, my busyness fosters independence and self-discipline in the kids; however, I often I don't keep the balance and there are times they get the short end of the stick. It's true, business has a heavy weight and its demands are often costly. Like me, they, too, try to squeak in their favorite pastimes when I get distracted and can get frustrated when Mama has another call to make. One of the most important lessons I am learning is the inestimable value of clear boundaries. Boundaries for them that let them know when I am on a call or with a client, they must respect my space and lean into other support for the time being. Boundaries for me that put the brakes on my work so it doesn't overflow into all of life and take over. This also entails the art of time blocking … a tool valuable in life, business and homeschooling. Rather than being rigid and not malleable to the demands and needs of the moment, time blocking allows for important tasks and priorities to be rearranged when necessary in a daily calendar at a moment's notice, providing that goals get met and tasks accomplished but not always in the same sequential pattern. Deep Work by Cal Newport is a great source of support for time-management information. I wish to share in closing a few key practical ideas for those trudging through the land of doing business from home in the hopes that we might link arms and learn from each other. Business requires dedication and consistency and a concerted commitment. Ongoing personal growth and accountability are essential. There will be seasons of imbalance and times where necessary surges of focus make you feel off kilter with the rest of your vocational demands. But never for a moment should we loose site of our first vocation to love, prayer and nurturing! I believe strongly that consecrating our businesses to St. Joseph and giving ultimate priority to our vocational and Gospel call will bring bounty as the Lord will be sure to prosper the work of our hands. From one "working" mama to another, be realistic. Don't be afraid to go mobile so you can function with more flexibility in life's unexpected moments of opportunity. Get organized, and learn to leverage systems that serve you and that don't drain you. Set your schedule and set hours to help be a guardrail for you. Honor Sundays and hold them to be sacred. And in my humble opinion, you must have business coaches and mentors to walk with you. Lean into me if your looking for someone in that space as I enjoy masterminding and helping navigate pitfalls, plateaus and goal setting, mindset work and personal growth essentials -- all from the perspective of trying to be a faithful wife and mom-trepreneur. St. Zelie and Louis Martin gave witness to the possibility of being faithful and successful in work while raising great saints. Do not short yourself and do draw from the deep well of wisdom and witness that have been set out for us by those who have worked as if everything depends upon them and prayed as if everything depends upon God. Business is an excellent metaphor for holiness and as St. Junípero Serra would say, "Always forward, never back." The world is hungry for the laity to thrive in business and moms are being called up to contribute their genius to the space as well. Let us push aside our fears of failure, of models of the past that would keep us from receiving and responding to the Holy Spirit's prompting to support our families, our husbands, sharing our gifts with a culture desperate for maternal intuition and innovation. Let us not down play the value of business to grow us forward to greater heights of holiness and service. Father Nathan Cromly said to me the other day in a mentoring session, "Business purifies the water of our spirituality." It does so by ratcheting up our discipline, our responsibility and grit. Holiness today doesn't come to the passive or those choosing false poverty. We can often play little in the name of minimalism, humility and scrupulous devotion and business can clarify our vision. The Lord wants us fully alive and giving our very best through our generosity of life, love, and creative contribution. Our talents are worth investing -- the outcome we leave to Him. Speaking of outcome, you may be wondering, "Have you, Chantal, found success? Can you say that your businesses are thriving? Have you failed or flopped?" To which I respond, "My businesses are works in progress. I have failed many times, but see my struggles in business as failing forward. Thankfully, as my husband's work has seen its fair shares of highs and lows, my work has served as a safety net and I am in current season of growth as the baton has been handed to me for the time being to run forward for our family." Ready to run too? Needing a coach, a model, an opportunity? I invite you to set up a conversation with me.
---
Copyright 2020 Chantal Howard
About the Author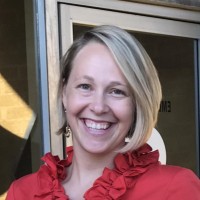 Chantal is a wife and mother of five children. She is a national speaker and author of The School of the Family and The Family Rule. As an essential oil coach, she seeks to help families become healthy, holy and free. Visit Chantal-Howard.com to learn more.