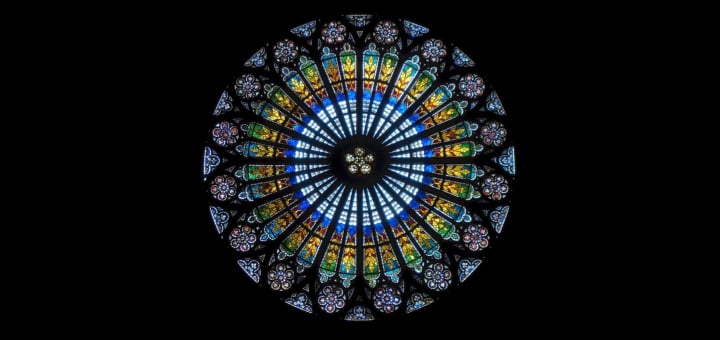 Image credit: Pexels.com (2016), CC0/PD[/caption] Catholic churches are home to millions of beautiful stained-glass windows, statues, paintings, mosaics, and wood carvings -- and for good reason!
In order to communicate the message entrusted to her by Christ, the Church needs art. Art must make perceptible, and as far as possible attractive, the world of the spirit, of the invisible, of God. It must therefore translate into meaningful terms that which is in itself ineffable. Art has a unique capacity to take one or other facet of the message and translate it into colors, shapes and sounds which nourish the intuition of those who look or listen. It does so without emptying the message itself of its transcendent value and its aura of mystery." (Letter Of His Holiness, Pope John Paul ll, To Artists, 1999, paragraph 12)
These images should prompt us — with awe and reverence — to stop, look and meditate. Churches function like art museums in one respect: The artifacts retell/teach world history through their works of art. Religious art "translates God's Word into meaningful images." For instance, it visually introduces us to our First Parents and their early descendants. The Masters concretized the chosen people on canvas and mosaics along with the biblical prophets, judges, kings, and ancient battles (which depended on the Israelites' faith in God). Religious art invites us right up to the manger to meet Jesus, the newborn Son of God; his mother Mary and St. Joseph. They also compel us to stand at the foot of the Cross with Mary, the mother of Christ; and St. John, and then witness Christ's glorious Resurrection and Ascension into heaven. Church art is priceless for these reasons. Which art form is your favorite? I am especially drawn to stained-glass windows — especially older ones! They are much more colorful and detailed compared to modern windows. Mosaics hold a strong second place; however, no matter the medium, exquisite artistic interpretations of God's Word should cause all of us to stop, look, and meditate. Have you ever tried to meditate on a stained-glass window while standing outside a church? Nothing happens, right? That is because — when observed from the outside — stained-glass windows are downright ugly! They can't enlighten us when we can't see what they depict. To see the essence of a stained-glass window, we have to look at it from the inside. That means we have to step inside the church. This is also the story of our faith life. If we want to have a close and meaningful relationship with God, we have to step inside His Church. When we linger outside (of the Church), we will miss the many sacramental opportunities and moral instruction that the Church has to offer that help us better understand God, ourselves, and our neighbors. Standing outside leaves us in the dark where we will more than likely complain that the Church is cold, distant, impersonal, and imposing — just as the stained-glass windows appear to the viewer who chooses to stand outside. If and when we venture a few steps into Church, we will get a glimpse of the Light that Christ has to offer. As we open the doors open even more, we will behold more! The Psalmists describe how God's light allowed them to receive His blessings. The same goes for each of us — the further we go into Church and the longer we stay, the more we will see and hear and feel and receive. On the other hand, when/if we choose to stay outside, our eyes will naturally be drawn to the Church's flawed exterior — her peeling paint, the broken sidewalks, the cracked mortar and bricks, and the broken windows, and doors. Why linger outside — in the cold? Step inside to see and feel the Light of the World. Next time you enter a church, take the time to really study her art. Meditate with them. Pray as you observe them. Discover their message. Invite others to the inside of Church - especially during this Lenten Season! The noted Polish poet Cyprian Norwid once wrote, "Beauty is to enthuse us for work, and work is to raise us." May the physical beauty of the Church continue to enthuse us to work for God and may our work in and through the Church continue to raise us up to God. Blessings to you.
Copyright 2020 Linda Kracht. All rights reserved.[/caption] On a separate note, The Church of the Nativity of Our Lord in St Paul, Minnesota, has exquisite stained glass windows depicting the liturgical seasons of the Church and her seven Sacraments. Her windows were photographed by a friend of mine and are featured in the Book For All Seasons - Journaling with Scriptures.
---
Copyright 2020 Linda Kracht
About the Author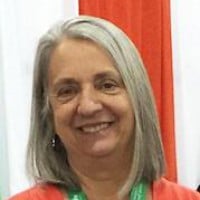 Linda is a wife, mother of seven, and grandmother of 23. Linda is founder of Fortifying Families of Faith, LLC and her books include: Daughters Forever, Sons Forever; The Art of Breastfeeding, published by the Couple to Couple League; Mothers Forever, Fathers Forever; Surviving College; Black and White; and A Book for All Seasons.