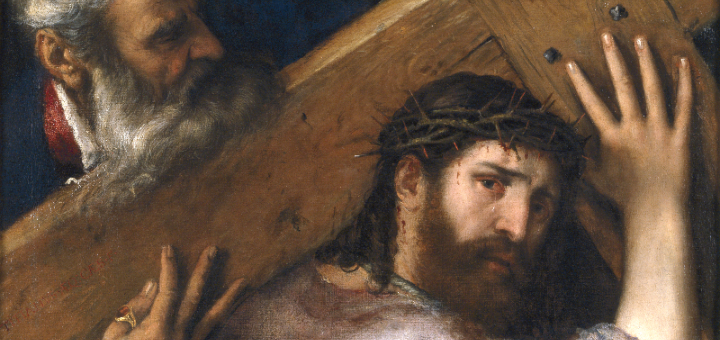 Titian / Public domain[/caption] It takes humility to realize most of our personal suffering does not save anyone, least of all ourselves. Ironically, it usually takes suffering to break down our pride and turn our hearts to Christ the Redeemer, the only One whose suffering and death can save anyone. However, we all secretly want to earn our salvation by purifying ourselves through a false idea of saintly suffering, desperately trying to earn God's approval and pay for our failings. So, most Christians must hit rock bottom before we are desperate enough to change, to let go of our ego and surrender in humility to Christ our Savior. Only a drowning man realizes he needs to be saved and can't save his own life. Only a deathly sick man grasps the truth that his only hope for survival is a divine touch from God. Centering on Ourselves, Not God We tend to think of Lent as a time to share in the suffering of Christ, yet when we do so, we often become morose and end up centering more on our own sacrificial devotions than on God. Lent is a time to get rid of the flub in our lives but only so we are able to connect more to the Heart of our Beloved, and more on the people around us who are in need. Lent is not an excuse for dramatic acts of fasting, wearing sackcloth and ashes, figuratively or literally. These words from Isaiah are like brilliant beams of light, cutting through any false notions we might have about this season of repentance:
Is this the manner of fasting I would choose, a day to afflict oneself? To bow one's head like a reed, and lie upon sackcloth and ashes? Is this what you call a fast, a day acceptable to the LORD? (Isaiah 58:5)
Our Father is not interested in such spectacles which simply focus on ourselves and our sins. As mortals, we are all the same. As St. Paul says, "All have sinned and fallen short of the glory of God" (Romans 3:23). This fact is a given. The truly repentant man, the sort of man who is acceptable to God, is described in the Psalms. A repentant man is contrite, humbly acknowledging his sin in simplicity, trusting more in God's mercy than any of his own heroic acts of supposed repentance. It is God alone who washes us from guilt, who cleanses us from sin. He is not concerned with mere outer actions of repentance like sacrifices but on our inner attitude. Only a humble and contrite heart will do.
---
Copyright 2020 Melanie Jean Juneau
About the Author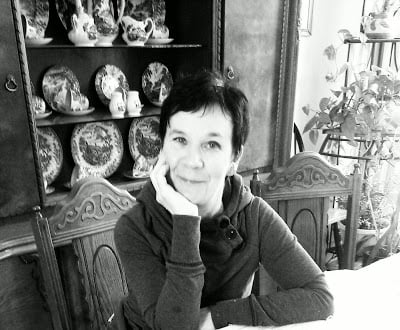 Melanie Jean Juneau is a mother of nine children who blogs at joy of nine9. Her writing is humorous and heart-warming; thoughtful and thought-provoking. Part of her call and her witness is to write the truth about children, family, marriage and the sacredness of life. Melanie is the administrator of ACWB, the Editor in Chief at CatholicLane, CatholicStand, Catholic365 , CAPC & author of Echoes of the Divine.