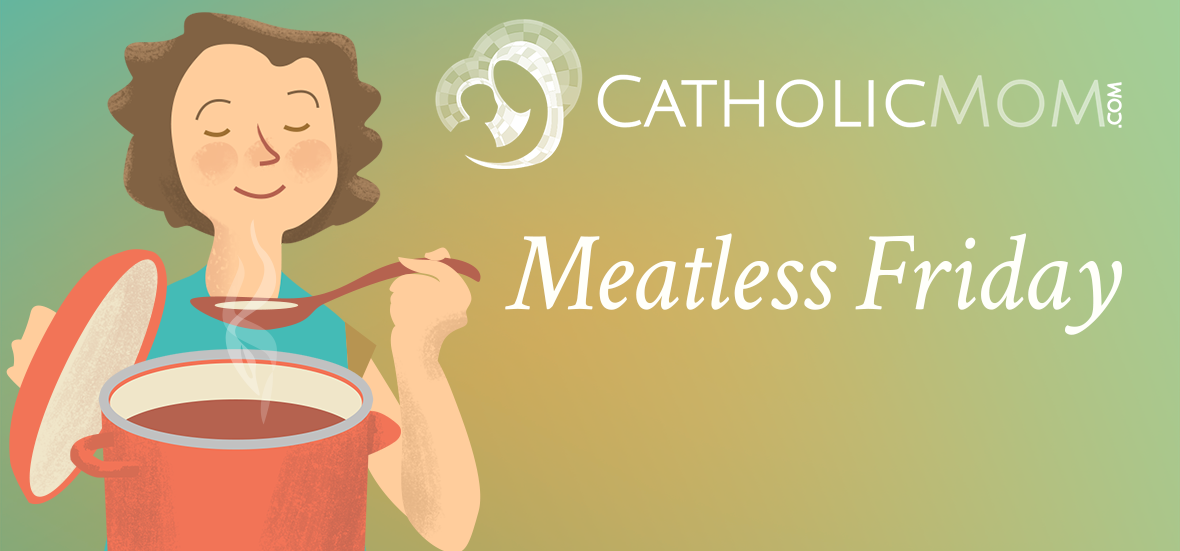 I've fallen in love with corvina, a South American fish that my supermarket carries fairly regularly at a reasonable price. It's absolutely delicious. But if you can't find it or don't share my taste for it, you can prepare just about any fish this way. Salmon, tilapia, or whatever your grocer carries will work. Then you just make a dressing (or use one you like), toss with greens, and throw them on top for crunch and flavor. For the rice, making the simple substitution of broth for water adds flavor and depth.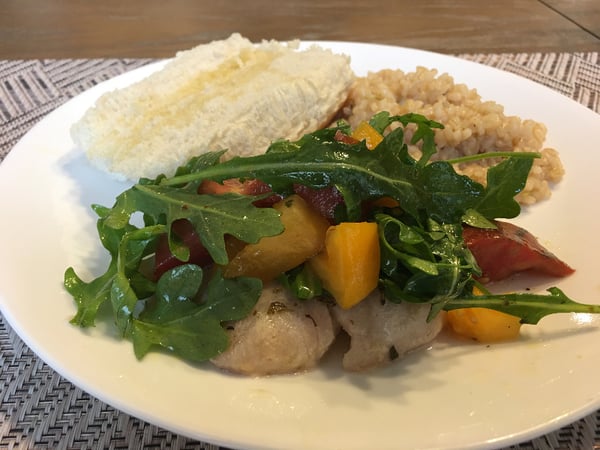 Simple Fish and Rice
For the rice:
1 cup your favorite dry rice (I used short-grain brown rice)
1 T lemon juice
Salt to taste (optional, depending on the saltiness of your broth)
Chicken broth (amount will vary)
Prepare according to the package directions, but replace the water with chicken broth. Add lemon and salt before cooking.
For the fish:
1 lb. corvina or your favorite fish
Juice of 1 lemon
1 T olive oil
2 T white wine
Salt & Italian seasoning to taste
Preheat oven to 375. Lay the fish in a baking pan. Drizzle with lemon juice and oil. Pour the wine into the pan around the fish. Sprinkle fish with salt & Italian seasoning. Bake 20-30 minutes depending on the thickness of the fish, until it flakes easily with a fork.
For the vegetables:
2 oz. extra virgin olive oil
1.5 oz. white wine vinegar
1 T honey
1/8 t salt
¼ t Italian seasoning
Arugula Heirloom tomatoes, chopped
Whisk together oil, vinegar, honey, and spices. Drizzle over arugula and tomatoes, then toss. I also reserved some of the dressing to drizzle directly on the rice. Enjoy!
---
Copyright 2020 Karen Ullo
About the Author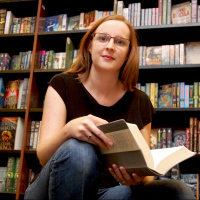 Karen Ullo is the author of two award-winning novels, Jennifer the Damned and Cinder Allia. She is one of the founding editors of Chrism Press, which is dedicated to publishing Catholic and Orthodox fiction, and the former managing editor of the Catholic literary journal Dappled Things. She's also a wife and mother of two. Find out more at KarenUllo.com.