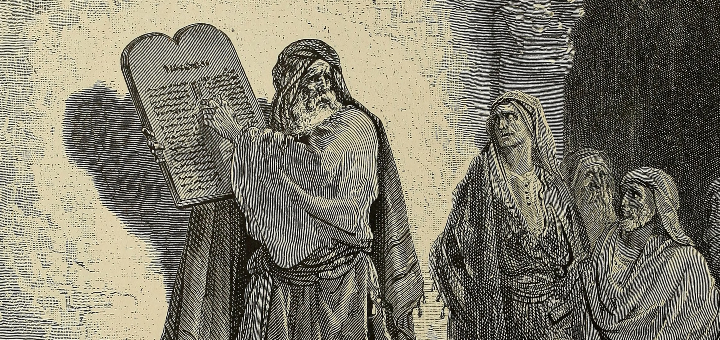 By Internet Archive Book Images - https://www.flickr.com/photos/internetarchivebookimages/14598164060/, No restrictions, Wikimedia Commons[/caption] Lately I've been burrowing deeper into the book of Exodus. It's a good place to get lost for a while. (Especially when you're stuck at home every day, trying to avoid exposure to the coronavirus.) All of my digging and wandering has made me realize that Moses is a kindred spirit and inspiration to all of us trying to find our way through life by way of faith in God. Moses had a lot to put up with from those whiny kinfolk of his. He's become the butt of our standard go-to joke about men not asking for directions, and after forty years and all of his hard-won successes, he still fell short of the ultimate goal. Poor guy. But even with all of his agitations and mishaps, Moses was essentially a faithful man. He played a very important role in salvation history, the carrying out of God's merciful will. Mankind messes up and God brings good out of it. Our forgiving God did this for the Israelites time and time again, and He's still doing the same for us today. Knowing that God can use us in our times of weakness, despite our mistakes, and believing that His will is being carried out even when the situation looks grim, we place our lives completely in His hands. This is all we can do as we brave this unprecedented viral intruder circulating among us. And it's the only thing we need to do, trusting that God is always good and merciful. No erroneous suppositions involved in an act of faith!
Act of Faith O my God, I firmly believe that you are one God in three divine Persons, Father, Son, and Holy Spirit. I believe that your divine Son became man and died for our sins and that he will come to judge the living and the dead. I believe these and all the truths which the Holy Catholic Church teaches because you have revealed them who are eternal truth and wisdom, who can neither deceive nor be deceived. In this faith I intend to live and die. Amen.
Getting back to Moses, who, in my current study, is still wandering around in the desert: He was, at best, a reluctant leader from the very outset. Moses had high hopes of the Israelites showing gratitude and following him along like loyal sheep, but that didn't happen. He rescued them (by God's mighty hand) from slavery under the Egyptians, and they balked at all of his commands and complained about everything.
"Were there no burial places in Egypt that you brought us to die in the wilderness? What have you done to us, bringing us out of Egypt?" (Exodus 14:11) "If only we had died at the LORD's hand in the land of Egypt, as we sat by our kettles of meat and ate our fill of bread! But you have led us into this wilderness to make this whole assembly die of famine!" (Exodus 16:3)
They were fed manna from heaven and complained. Then they griped about being thirsty. Their every complaint was generously satisfied by God. However, when Moses left them to go up on the mountain, and returned after a few days with the Ten Commandments, he found his people participating in a pagan ritual. Moses lost his temper, but at least he didn't throw those heavy tablets at the revelers. (I'm sure he was tempted, though …) Moses turned often to the Lord in his frustration with this troublesome tribe.
"What shall I do with these people? A little more and they will stone me!" (Exodus 18:4)
As we wander through this desert of Lent, made more challenging by our loss of freedom, our fear of sickness, and the cancellation of public Masses (in many cases through Easter Sunday!), let's decide not to follow the example of the Israelite community. No complaining, no questioning the decisions of the bishops, no moping around in agony as we try to get through each day. Instead, let us embrace this shared cross being offered to us all, and rejoice in the knowledge that God's Will is good and perfect, and will be brought to perfection with or without us. When it's all said and done, I want to know that I acted in good faith and obedience, leaving it all in God's hands. We never know what the future holds, but we always know Who holds our future! Wishing you blessings and peace in the weeks ahead, and a generous dose of levity. For fun: If you need a little something to cheer you up right now, here's a couple of suggestions to bring a smile to your face, and joy to your heart. The first is a link to a video of the highly comical "Moses" song from the comedy musical, Singin' in the Rain. https://youtu.be/tciT9bmCMq8 For your faith: I also recommend watching Venerable Fulton Sheen's teaching about "The Divine Sense of Humor." This was from his television show, Life is Worth Living. https://youtu.be/Dpt4EgQP7iw
---
Copyright 2020 Charlene Rack
About the Author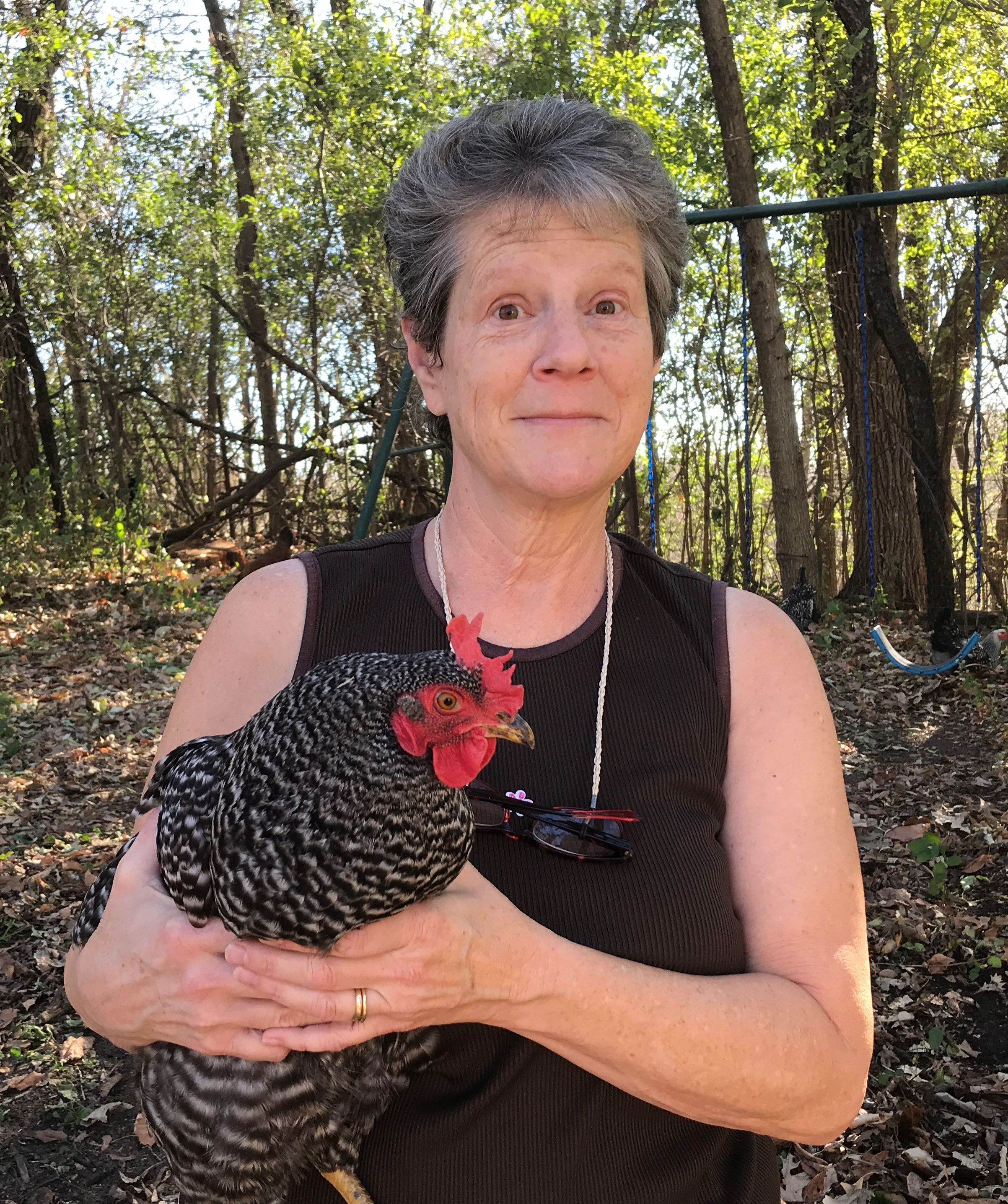 Charlene Rack is an adventurous and fun-loving wife, mother of three grown daughters, and "Mimi," who travels often to visit her grandkids. With her experience as a homeschool mom, she is an organizer of fun and enriching activities for children of all ages. She's transitioning to the "empty nest" by writing humorous and inspirational articles for publication. Read her blog at Grandma's Coffee Soup.