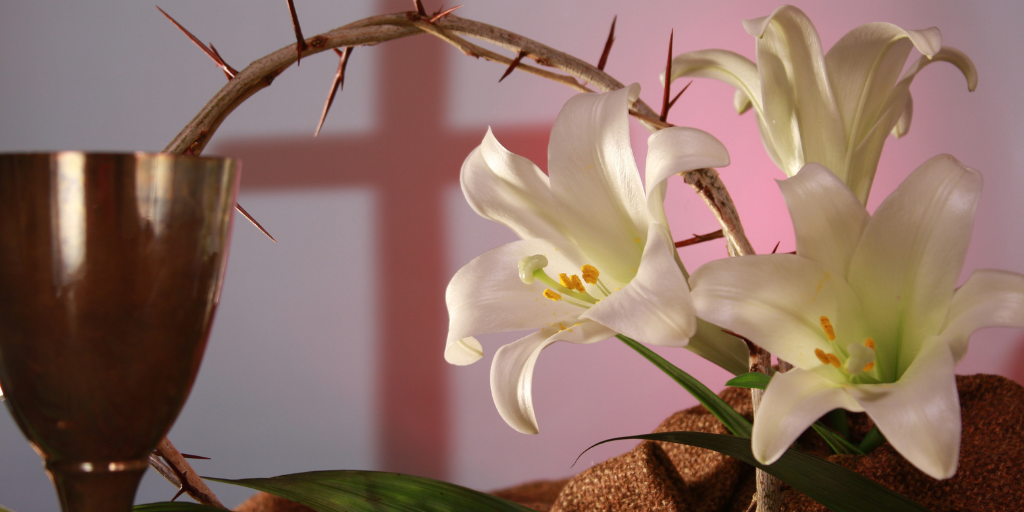 The CatholicMom team invites you to make Holy Week extraordinary for your family this year. With the gift of time in our domestic church, we are challenging ourselves and our readers to embrace Holy Week in a profound way. If you are blessed in your home to already be Christ-centered – an oasis of hope and calm while the world turns in turmoil – consider sharing some of these resources with families who perhaps have not had the time to foster a deep personal relationship with Jesus Christ. This Holy Week, we pray especially for the protection of our health-care workers who are on the front lines in hospitals, nursing homes and pharmacies, and the brave souls willing to work at our grocery stores.
Palm Sunday
If you can't get palm leaves at your parish church this year, try this challenge from our own Nathan Ahearne (all the way from Australia!):
To begin the week
Beginning Monday, recite and meditate on the Mysteries of the Rosary. Read the Scripture passage for each Mystery as you pray the Rosary. This is a wonderful way to evangelize others; invite a friend, neighbor, or family member to join you in praying and learning each Mystery.
Download and print our Rosary bookmarks to guide you: bookmarks for each Mystery of the Rosary are linked below, and we also have one to guide you through the basics of the prayers.
Monday: Joyful Mysteries
Tuesday: Sorrowful Mysteries
Wednesday: Glorious Mysteries
Holy Thursday: Luminous Mysteries
Other Activities for Families with Young Children
Consider making your own Rosary for Holy Week – a fun activity for children ten and younger. Cut construction paper in strips and staple them together. You can write the prayers on each strip, or make the Our Fathers one color, and the Hail Marys another. Make it your own! Put it someplace central in your home.
Read how our own Ginny Kochis embraces the unique needs of her kids in her approach to Holy Week. It is full of wonderful ideas for parents of small children!
HOLY THURSDAY
If you are not watching Holy Thursday services as a family – or even if you are – designate a time and place to recreate this event in the life of Jesus.
Learn about the foods that would have been eaten at this meal with the disciples.
Gather as a family and read the Gospel.
Re-enact the washing of the feet.
Find some music that will help you create a sacred space for this in your domestic church.
Our friends at Unbound have created video reflections for each day of the Triduum. Visit Unbound's Holy Week page to view the videos, beginning on Holy Thursday.
Good Friday
Keeping Good Friday sacred will not be as big of challenge as it has been in years past, as most of us are home. So how will this day be different?
Even young children will understand the somberness of the day when we remove all electronics for a period of time – at a minimum, 11:45 – 3:15 on Good Friday.
No television, computers, or phones. In place of these distractions, light a candle and pray the Sorrowful Mysteries of the Rosary.
At 3:00 PM, pray the Chaplet of Divine Mercy.
Let us offer our prayers for all those who are alone and afraid during this pandemic, all those who have died, and all those who are seriously ill and not able to be surrounded by their family. As the Lord was alone at Gethsemane – despite his pleas to his friends to "stay awake" – many are feeling alone and isolated. Let us storm the heavens and ask for the gift of the Holy Spirit to comfort all those who are in need of comforting, and to protect all those on the front lines giving comfort and health care to those suffering.
Holy Saturday
In the morning, set aside a time to sit and just talk about what it must have been like for the Blessed Mother, and for all of Jesus' disciples, after the events that had unfolded the week before.
Explore how they must have been feeling. Help your family see that many people today are experiencing these same feelings – and as God did not abandon his sons and daughters then, He will not abandon us now.
In the evening, Read the readings for the Easter Vigil Mass with your family.
Easter Sunday
Find a way to watch Mass together or listen to it.
If you have younger children, recreate the Gospel – have them act it out! Embrace this time to help kids really understand the events as they unfolded that day.
Make a word collage of all of the feelings that Mary and the disciples must have experienced.
Color in the page on the Sunday Gospel Activities and place it in your window – or make a larger banner you can hang on your porch with all of the words you have identified!
Call a relative who is not able to be with you today and share your joy! He is Risen! Alleluia!
On Sunday evening, consider watching a movie together as a family. We have so many to choose from: The Young Messiah, Miracles from Heaven, Jesus Christ Superstar (which will air Sunday evening on NBC) and more. Find something that works for your family to share together.
May the joy of this Easter Season fill your hearts and homes with confidence that you are loved and not forgotten; that God will provide for us as he always has provided for His people! May we resolve as a community to continue during the remainder of this quarantine to foster daily prayer habits in our domestic churches to continue the mission of Jesus Christ given to each of us by our baptism. Alleluia! He is Risen!
---
Copyright 2020 Margaret Dwyer Hogan
About the Author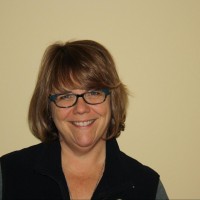 Margaret Dwyer Hogan is a mother of four, married for 20 plus years to Michael Hogan. In 1998 at the gentle invitation of a friend, she learned to pray the mysteries of the Rosary using a card published by Holy Cross Family Ministries. This led to a radical change in her family life. Margaret now promotes devotion to Family Rosary however she can! At CatholicMom.com, Margaret coordinates the Sunday Gospel Activities.