Copyright 2020 Culture of Life Studies Program. All rights reserved. Used with permission.[/caption] We're in unprecedented times, and we have no idea how much longer we'll have to remain in isolation. Thankfully we have our families and our faith to get us through this difficult time. But, depending on their ages, kids may not understand what's going on or why we must stay away from others and not live our "normal" lives. Many are missing their friends, school, sports activities, and their regular routines. In addition, they feel our stress as we worry about isolation, finances, health, and more. We know that we must heed the warnings and keep others safe by staying home, and we know that we must rely on our faith to get us through this. But kids — and even teens — are still maturing and growing in their faith. That's why now is the perfect time to help them on their spiritual journey. Below are eight fun and inspirational ways you and your children can strengthen your faith while in isolation. By doing these things with your children, you will help them grow in reliance on God.
Pray
Praying is something people of all ages, even little ones, can do. And when you pray as a family, you strengthen the bonds you have while also strengthening your faith. Pray for healing for those who are suffering. Pray that your family and friends stay healthy. Pray for the nation and those out of work. Teach your children the Act of Hope and the Act of Faith. These simple prayers will help them as they learn to rely on God.
Befriend the saints
The saints know the struggles that we have. Many of them endured so much more in the way of hardships. Use their examples to help guide you as you navigate these upcoming days. The Culture of Life Studies Program has several lessons about saints for all ages. These include St. Joseph, Damien de Veuster of Molokai, Maximilian Kolbe, and Blessed Chiara Luce Badano. Help your children develop a devotion to the saint they are named after or to their Confirmation saint. Take the time to read about their lives and draw strength from their faith.
Have a Bible scavenger hunt
Kids of all ages (and you!) will benefit from this. Using an actual Bible (not the Internet!), be the first person to find 5 verses related to faith or hope. Then, write the verses down and place them around the house for inspiration. Talk about the importance of trusting in God's word.
Develop a devotion to Mary
Mary is our spiritual mother, and just like a real mother she is always there to wrap her mantle of love around us. Teach your children to pray the Rosary and the Memorare. Pray them as a family. Together, read about Mary and the depth of her faith so that you can all grow to emulate her. CLSP has two great lessons on the Blessed Mother that will help your children understand the motherly love Mary feels toward her spiritual children.
Do for others
Part of building our own faith and hope in Christ is actually being that hope for someone else—not just now, but all the time. Teach your kids to do an unsolicited kind act for someone — something that could be an answer to their prayers. For instance, purchase baby items for women living in a pregnancy help center. Since we can't actually do that kind of shopping right now, start with just sitting down as a family and creating a shopping list (then shop in a few weeks). Explain to kids that these women often feel scared and alone and that one of the Corporal Works of Mercy commands that we care for them. When you do shop, encourage kids to use some of their own money so they're giving of themselves. Your kind act will be an answer to these women's prayers and will help them feel valued. Plus, your children will grow to understand the roll they play in helping Christ do His work here on earth.
Keep a family prayer journal
Write down the names of people who need prayers and keep this list in a special book that you leave somewhere easily accessible so that anyone can add to it. Pray for these people as a family at dinnertime and before bed. When you know that prayers have been answered, make a note in the book. This will help kids see concretely that prayers are answered. Discuss the fact that sometimes prayers are answered in ways we don't expect, but that God always takes care of our needs.
Play an isolation "Secret Santa"
Everyone in the household puts their name in a hat and everyone chooses a name and keeps it secret. For a week, each person does one nice thing every day for the person he chose without the recipient knowing who did it. These small acts will help kids become creative in their kindness and will get them excited about anticipating the needs of others. These acts teach them to be caring and loving, just like Our Heavenly Father.
Research the Marian apparitions
Read about the events that have taken place at Lourdes or Fatima. Explain how millions of people visit these places for both spiritual and physical healing and that many prayers have been answered there. Explain that, even if someone is not physically healed, his life is usually changed and his faith strengthened by the experience. Our faith and our families are the most important things in the world to us, and when we strengthen one, the other will naturally grow stronger. God has entrusted our children to us. They are priceless gifts, and we are tasked with leading them to heaven. Strengthening their faith now will help them become faith-filled adults well on their way to an eternity with Christ.
Copyright 2020 Culture of Life Studies Program. All rights reserved. Used with permission.[/caption]
---
Copyright 2020 Susan Ciancio
About the Author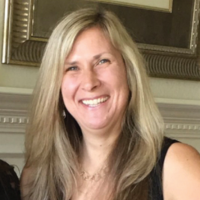 Susan Ciancio has a BA in psychology and a BA in sociology from the University of Notre Dame and a master's in liberal studies from Indiana University. For the past 17 years, she has worked as a professional editor and writer. She is executive editor for the Culture of Life Studies Program and editor of ALL's Celebrate Life Magazine.