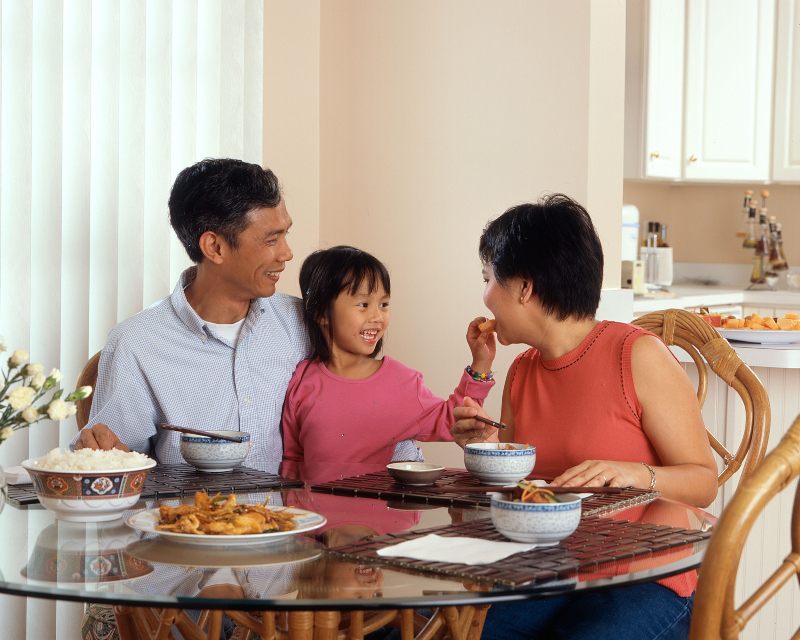 [caption id="attachment_170621" align="aligncenter" width="800"]
Image: Unsplash.com (2019), CC0/PD[/caption]
My 4-year-old grandson, on FaceTime the other day, said, "Grandma, we can't get together because of coronavirus." That gave me a jolt. Wow. Not only did he say the "c" word, but he knew that this is what what's going on. His Mom was even a bit surprised. It turned out that his Dad had explained it to him when they were washing their hands. That simple teaching helped my grandson to understand why they were washing their hands extra now, why the nursery school is closed, why he couldn't see his friends or his Grandma.
I recently chatted on the airwaves about families and how they are coping in this pandemic. The radio host wanted me to give some tips and also to chat about my book Reclaiming Sundays. I decided to put together a list in a blog post too, to hopefully benefit families.
Anxiety …
This time of uncertainty during the pandemic can cause much anxiety. Explaining things to children in the best way that they can understand can certainly help to alleviate anxiety.
A SCHEDULE is so important
Families always need a schedule to feel grounded – to feel stability — to have a rhythm to their day. With any change in the family, I believe that it is even more important to have some sort of schedule in place. Schedules help so we don't feel loss of control or to be OUT OF CONTROL. This is for children and adults alike.
Write your hopeful schedule on a dry erase board, or your tablet, or a piece of paper as a reminder. Hang it up and refer to it often. You don't have to be regimented in keeping it, but you can certainly try to stick to it.
No doubt with little ones (and older ones!!) schedules need to bend a bit – people need to be flexible. We should do our best to work together, especially during this trying time.
Schedule Time For:
Prayer: (we need it to survive!)

Exercise: Relieves stress, makes you feel good – keeps you healthy.

Rest: Reading (together or alone), resting, being quiet, telling stories.

Work: Yes! Chores – its a good time to start with the kids if you haven't already. Teaches them responsibility.

Play: Enjoy board games and your precious time together!

Cook together: Don't worry about the mess – make memories – reach out to relatives on the phone and Face Time and get family recipes – hand them down–carry on traditions.

Check on your elderly neighbors. Do Works of Mercy! Offer a meal. The kids can make cheery cards.

Reach out: In addition to elderly neighbors, reach out to others who are anxious or alone. It's a very difficult time and remembering others with phone calls, texts, and emails will make a huge difference for those in need of encouragement and will help your own soul too!

Limit and Schedule Screen Time: It's important to limit screen time – and especially important to always be sure you know what they are looking at. Set a schedule for screen time so kids don't go wild with the screen! It's important for the adults to also refrain from too much screen time. Yes, we want to be informed, but there is such as thing as TOO MUCH news!

Eat healthy: "The mom in me" needs to add this. This is not a time to sit around and eat Doritos. Eat healthy foods and take your supplements. I know it's difficult to shop and get certain items but we must try our best. Healthier people have better immune systems to fight off what comes at them.
Despite our fears …
Despite the fears that we might experience, this is a time for great HOPE! Even if we cannot get out to the structure of the church, be prayerful and holy in your domestic church at home. Set vibrant examples for the children, carve out the necessary prayer times, set parameters to ensure that life doesn't become a free-for-all situation. Show your love and smile often! It's contagious (in a good way!).
Family Prayer Life:
Prayer before and after each meal.

Family Rosary: (or at least a decade with the kids and parents can do the whole thing).

Chaplet of Divine Mercy: However you can do it with the kids – try to do at 3:00 PM (again, being mindful of the schedule helps us to have a holy rhythm to our day). Pray the Chaplet for the dying.

As well, how about starting a new prayer habit? Might I suggest the Angelus at noon? This will certainly please Our Lord and His holy Mother.

Perhaps, you'll start a new devotion during this time stuck in the house – perhaps DEVOTION to the Sacred Heart of Jesus and the Immaculate Heart of Mary. Cardinal Burke, the other night on EWTN Nightly News was talking about the Sacred Heart of Jesus and how it is Eucharistic – in this time of no Holy Communion for most os us – let us turn to the Heart of Jesus and His Mother's Immaculate Heart as a REFUGE and for STRENGTH and protection. Learn about these devotions yourself as a parent or grandparent and impart it to the family.

Perhaps you'll take up learning more about the Saints. There is a plethora of information on the Internet if you don't have books at home. Invite the Saints to intercede for your family and every family.
Adding and Sustaining …
If you add a new prayer time, devotion, or habit, you are establishing a wonderful foundation in the children's lives that they can turn to later on in life too.

If you keep up with your regular prayer schedule – you are reinforcing the foundation – the strength for the battle – both spiritual and in every way. You are helping to keep everyone more focused, safe, and calm during uncertain times.
Easter Season and Beyond
Even while churches are closed, along with your family, dig into your Faith like never before! Pray for many graces within your domestic church. Cardinal Burke has recently stated that this is a time of GRACE! So, let's not forget to ask God for the graces!
In closing, I hope that these tips will hopefully help your family to stay the course, to alleviate unnecessary anxiety, and to grow closer as a family and closer to God.
With God's amazing grace, we will get through this time of pandemic. May God bless you and your family now and forever!
---
Copyright 2020 Donna-Marie Cooper O'Boyle
About the Author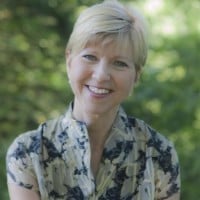 Donna-Marie Cooper O'Boyle is a Catholic wife, mother, grandmother, international speaker, pilgrimage leader, award-winning journalist, and author of over 30 books. She knew Mother Teresa, participated in a Vatican congress, and St. John Paul II blessed her work on Mother Teresa. She writes for L'Osservatore Romano, National Catholic Register, Magnificat magazine, Our Sunday Visitor Newsweekly, Catholic World Report, and more. Visit DonnaCooperOBoyle.com.