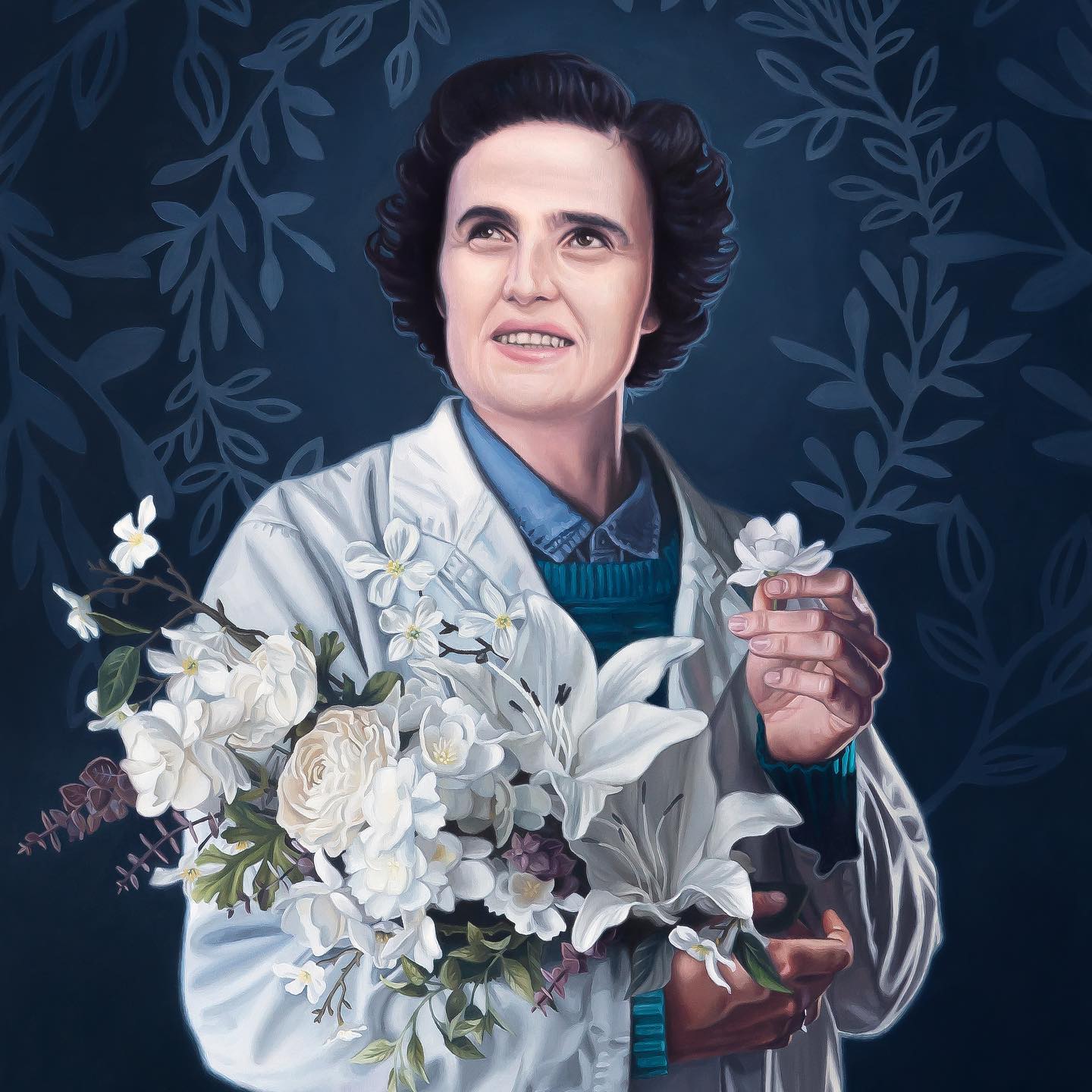 [caption id="attachment_171026" align="aligncenter" width="1440"]
Copyright 2019 Tianna Williams. Used with permission. All rights reserved.[/caption]
St. Gianna Beretta Molla is the first married woman to be canonized as a saint in modern times.
As the patron saint of mothers, physicians, and unborn children, St. Gianna stands out as a contemporary warrior for life who, with the faith-filled power of maternal love, defied and defeated the Culture of Death by rejecting a proposed life-saving hysterectomy and abortion to remove a large fibroma in her uterus. In order that she would preserve the life of her fourth child, St. Gianna elected the removal of the tumor while continuing the pregnancy. St. Gianna died in 1962, one week after giving birth to a healthy baby girl. April 28, the date of her death, is St. Gianna's feast day.
If you decide between me and the baby, do not hesitate. Choose, and I require it, the baby. Save the baby. (St. Gianna Molla)
TiSpark and Saint Gianna Molla
It was a dear friend and fellow champion of the Culture of Life, Patricia Sandoval, who introduced me to St. Gianna. Within two days of this introduction, I would read a providential post on social media from Canadian artist, Tianna Williams, announcing that her painting of Saint Gianna Molla was complete and available for purchase. Tianna Williams, TiSpark, is among the most gifted creators of original Catholic art today.
As someone struggling to balance work and motherhood, she has become a source of inspiration in hard moments, for she is proof that it is possible -- by the grace of God -- for a modern woman to become a saint. (Tianna Williams of St. Gianna Molla)
Gianna Emanuela
This past November, I published "The Art of Faith with tiSpark and St. Gianna" with the intention of reacquainting CatholicMom readers with St. Gianna and introducing the anointed art of Tianna Williams. It was in this writing that I became acquainted with Gianna Emanuela.
Dr. Gianna Emanuela Molla is a living relic and namesake of her mother. She is the daughter for whom St. Gianna risked and sacrificed her own life to carry to term. Gianna Emanuela, her two siblings and their father, Pietro Molla, were all present at St. Gianna's canonization on May 16, 2004. it was the first time in history that the husband of a saint witnessed the canonization of his wife.
Like her saint mom, Gianna Emanuela became a doctor and practiced geriatric medicine for 20 years. Like her mother, in sacrificial love, Gianna Emanuela stepped away from her profession to care for her father during the last years of his life. It was her father, Pietro, who encouraged her to speak around the world about her saintly mother. Since her father's death in 2010, rather than returning to medicine, Gianna Emanuela has devoted her life to honor and share her mother's memory, example, testimony and spirituality.
There are many doctors in the world, but at present, only three children of a saint. (Dr. Gianna Emanuela Molla)
[caption id="attachment_171028" align="aligncenter" width="1024"]
Dr. Giana Emanuela Molla with Tianna Williams' painting of St. Gianna Beretta Molla. Copyright 2020 Brian K. Kravec. All rights reserved.[/caption]
Gianna, Tianna and Me
While I was writing "The Art of Faith with tiSpark and St. Gianna," a desire was placed on my heart for my wife and me to gift Gianna Emanuela with the new painting by Tianna. Providentially again, a mutual friend connected me with Gianna Emanuela via an e-introduction. I even prayed to St. Gianna, asking her to nudge her baby girl to respond to the introduction.
Gianna responded so graciously and informed me that she would be attending the March for Life in Washington and that she would be hosted by the Cathedral Basilica of Saint Peter and Paul in the Archdiocese of Philadelphia. She suggested we could ship the painting to the Basilica. Thanks in no small part to Fr. Dennis Gill, Rector and Pastor of the Basilica, my wife and I, as well as Tianna, were able to know the joy of giving -- a gift itself -- through the priceless photo of Gianna Emanuela receiving the painting.
I cannot express how deeply grateful I am for the opportunity to share my art with a living relative of this beautiful saint. (Tianna Williams)
Gianna's Song
Juliana Grantz is a young Catholic artist who "writes inspiring, uplifting songs, and through her songs wants you to know that you are always loved, even in the hard times." Juliana's mother shared a gift with us after reading "The Art of Faith with tiSpark and St. Gianna."
https://www.youtube.com/watch?v=9bopJ6Kb4mQ
And you can't have sacrifice if you don't have love, it's right, if you don't have love you'll never choose sacrifice. ("Gianna's Song" by Juliana Grantz)
[tweet "Artist, musician share gifts inspired by the saintly life of St. Gianna Beretta Molla."]
The Gift That Keeps on Giving
The inspiring Catholic art of Tianna Williams is a gift. The life and work of Dr. Gianna Emanuela Molla is a gift. Her beautiful smile in receiving the painting of her saint mom is a gift. The kindness of Fr. Dennis Gill is a gift. The music of Juliana Grantz is a gift. But the greatest of these is love as witnessed by the life and death of the gift who is St. Gianna Beretta Molla.
Dear Brian, Thank you so very much for everything: for your feature you published about my Saint Mom; for the beautiful painting of my Saint Mom by Tianna Williams; for the beautiful new song in honor of my Mom that Juliana Grantz recorded, that has been a true blessing to my heart! - With my prayers and my deep gratitude, Gianna Emanuela
Truly, what extraordinary gifts we have in the treasures of our Catholic faith.
St. Gianna, pray for us!
---
Copyright 2020 Brian K. Kravec
About the Author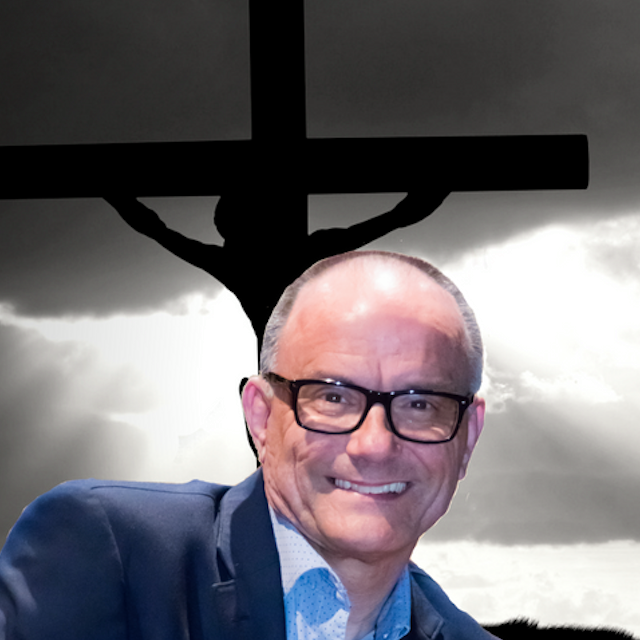 Brian is a cradle Catholic, husband and father. He's the Co-Founder and Executive Director of Possibility Productions, a 501(c)(3) faith event evangelization apostolate in service of the Body of Christ. Brian has proudly served the Roman Catholic Diocese of Fresno on the Board of Directors for KNXT Catholic Television, is the Steward of St. Patrick's Faith Event Ministry for his local parish and a 4th degree member of the Knights of Columbus. Brian and his wife are consecrated members of the Militia Immaculata. For information on the MI and Total Consecration visit Consecration.com.