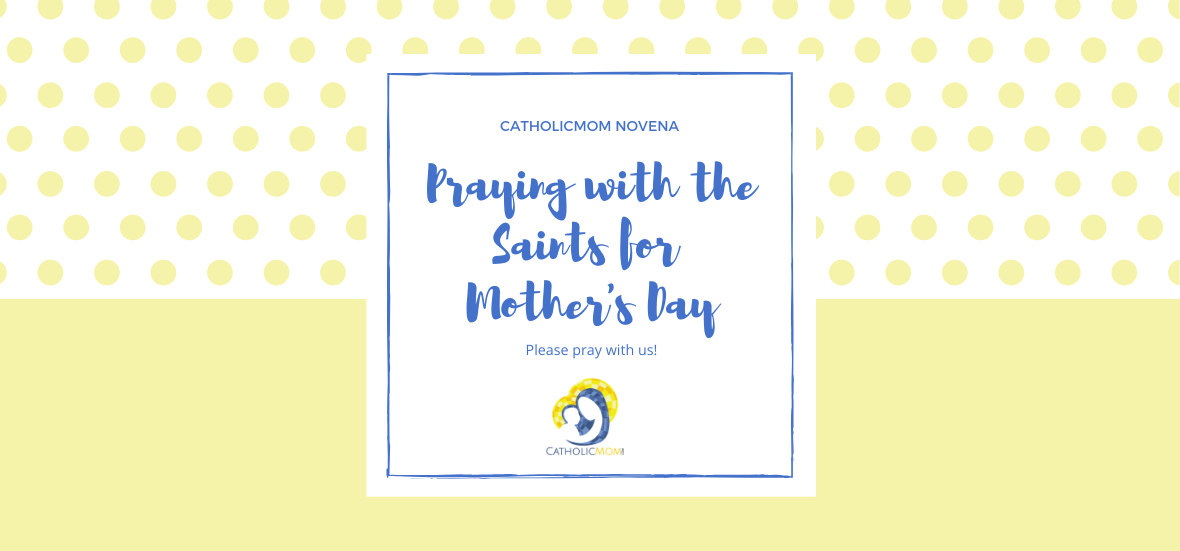 Please join us in prayer! This is the first day of our 2020 CatholicMom Mother's Day novena. Each day for the next nine days, we will be praying to Mary, along with a different saint, asking God to bless all mothers. A different contributor will lead us in prayer each day.
Today, getting us started is our own CatholicMom chaplain, Fr. Jim Phalan, C.S.C. Please pray along with us, and then tune in every morning for the newest prayer.
Today's Prayer:
Holy Mother of God, we turn to you now. This Mother's Day will be different. Because of the pandemic many families may not be able to be together as they so desire. So particularly we pray for older mothers, grandmothers. May no one feel alone. MAY ALL KNOW GOD'S LOVE THAT TRULY UNITES US WHEREVER WE ARE. May all mothers know how much we love them and we thank God for them.
Full of Grace, you said yes and opened yourself totally to God. Receiving Jesus you became the Mother of the New Creation, a new beginning. Love incarnate comes to us through you. That's new hope for our World NOW. All mothers share in this creative work of God! God's love comes to us through them too. Lead them, Blessed Lady. Through your intercession help them share the Light and love of Jesus in every day ways, especially when it's hard!
Mother, we entrust to you today as well, all women who pray to be mothers, as they look for good Christian husbands or perhaps experience problems of fertility.
Blessed Joseph, always steadfast at the side of your Holy Wife and the Divine Son entrusted to you, inspire men to follow your example, as now we contemplate the beauty of motherhood and family in God's plan for us. Mary, Queen of Families, pray for us. Amen.
[Tweet "How can we pray for you? @jamesphalan leads us in praying Day 1 of the CatholicMom Mother's Day novena."]
Please feel free to leave any specific prayer intentions you have in the comments. Thank you for praying with us.
St. Joseph, pray for us! Mary, Queen of Peace, pray for us!
---
Copyright 2020 Danielle Bean
About the Author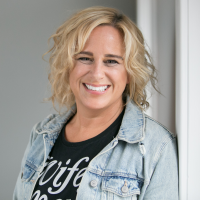 Danielle Bean is an author, speaker, and podcaster. She and her husband Dan have 8 children and live in New Hampshire.