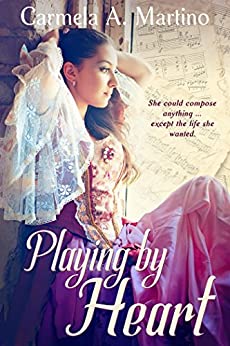 [caption id="attachment_151513" align="aligncenter" width="800"]
Copyright 2018 Carolyn Astfalk. All rights reserved.[/caption]
Welcome to the MONTH YEAR edition of An Open Book, hosted both at My Scribbler's Heart AND Catholicmom.com!
[Tweet "Join #OpenBook linkup + share your current reads! Hosted by @CMAstfalk + @CatholicMomCom"]
An Open Book is all about what my family is reading this month, from the adults down to the little kids. Share what you're reading by linking up your blog post below. Simply write about what you're reading. You can make it personal or, as I do, extend it to the whole family. Your post can be as simple as a few lines about the book or as in-depth as a 700-word review. That's entirely up to you. You can even forego writing all together and record a video or simply post cover photos.
No blog? No problem. Please share what you're reading in the comments.
Since our family schedule has been radically altered due to self-isolation, we've begun incorporating some reflection in our morning prayer using Mike Aquilina's A Year with the Church Fathers: Patristic Wisdom for Daily Living. This lovely leather book with a fancy ribbon bookmark includes a daily entry with a short passage from a church father, reflection questions, and a closing prayer.
My husband picked up a book on our shelf to dig into: Tolkien: A Celebration, edited by Joseph Pearce. This collection of fourteen essays reflects on J.R.R. Tolkien's "great literary legacy and the spiritual values that undergird his imaginary Middle-earth."
Together, my husband and I read 33 Days to Merciful Love: A Do-It-Yourself Retreat in Preparation for Consecration to Divine Mercy by Michael E. Gaitley, culminating in consecration on Divine Mercy Sunday. These easy to read, daily entries delve into St. Therese's "Little Way," while incorporating what we know about mercy from St. Faustina.
Before I Called You Mine by Nicole Deese is the most moving book I've read this year. This romance relies heavily on sacrificial love, which is always my favorite. Inspired by the author's international adoption of her own daughter, the story traces Lauren's path in becoming an adoptive mother, which comes into conflict with her blossoming relationship with the dinosaur-loving education tech wizard/substitute teacher Joshua, who is everything she'd ever hoped for in a husband. This one is not to be missed!
I joined with readers on Litsy to read a short story by one of my favorite classic authors, Willa Cather. My Mortal Enemy is an interesting observation of love and, in part, an illustration of how we always hurt the ones we love the most. Cather, despite being a non-Catholic, has a tremendous grasp of the sacramentality of the faith.
Carolina Breeze by Denise Hunter is the second book in the Bluebell Romance series. In this installment, older brother Levi is matched with Hollywood starlet Mia. Levi is a likable enough hero in the story of three siblings and their efforts to make a go of the family inn following their parents' death.
This Wandering Heart is a strong debut by Janine Rosche. This contemporary Christian romance is set (mostly) in beautiful Montana and introduced me to glamping. (Glamour + camping. I am the only one who didn't know this was a thing?) The last quarter of this second-chance romance between single dad Robbie and wounded school teacher/social media maven Keira/Kat Wanderfull is the strongest – fast-paced and rich in conflict.
Corinna Turner has added another fun adventure to her dystopian dinosaur unSPARKed series with Panic!, probably the most action-packed installment of the thus far. In this one, the stories and characters collide! The fragility of life and its unexpected turns resonate and leave you on the edge of your seat.
My time in the car has been significantly reduced lately, so I've found less time for audiobooks. Even so, I've begun listening to the final installment in Nancy Mehl's Kaely Quinn Profiler series. The stakes are high in Dead End as special agent Kaely is called in to interview her serial killer father in pursuit of a copycat killer. This may be what it takes to push Kaely over the edge. Or it may finally push her into the arms of her brooding, widowed partner Noah.
My sixth-grade daughter sped through Carmela Martino's Playing by Heart in two days, enjoying this lyrical historical novel based on the real-life Agnesi sisters of 18th century Milan. She loves historical fiction, and this story with faith themes and a bit of romance was a great fit for her.
While clearing out some books to convert our computer room into a bedroom, we ran across Valley of the Moon: the Diary of Maria Rosalia de Milagros by Sherry Garland, part of the Dear America series. The daily entries are set in Sonoma Valley, California, 1846. I think this is something both my daughters might enjoy.
In her Easter basket, my second-grade daughter received a copy of The Case of the Easter Egg Escapades (Sisters of the Last Straw Book 6) by Karen Kelly Boyce. It's a fun Easter-themed mystery for chapter book readers. In my recent interview with Karen Kelly Boyce, she reveals the origin of this convent of sometimes-silly sisters.
My daughter is loving Stories of the Saints: Bold and Inspiring Tales of Adventure, Grace, and Courage by Carey Wallace. This attractive, oversized hardback book is filled with beautifully illustrated biographies of saints from early Christianity to modern times. I'm learning about some obscure saints right along with her.
This child also immediately absconded with The Kid's Book of Prayers About All Sorts of Things. This book was recently given a fresh, contemporary look by Pauline Kids. I would've loved to have had a book like this as a kid with prayers for all sorts of situations – loneliness, birth of a sibling, loss of a grandparent, holidays, etc. With lots of white space and fun illustrations, it can become a treasured keepsake – part journal, part prayer book.
The youngest kid in the house received King of the Shattered Glass in his Easter basket. I first discovered this book through Erin McCole Cupp's Sabbath Rest Book Talk series. This touching tale is perfect for children who are about the age of making their first Confession.
You are invited to the Inlinkz link party!
Want more details on An Open Book? You can also sign up for An Open Book reminder email, which goes out one week before the link-up.
Check out the archives of An Open Book!
---
Copyright 2020 Carolyn Astfalk
This article contains Amazon affiliate links; your purchases through these links benefit the author.
About the Author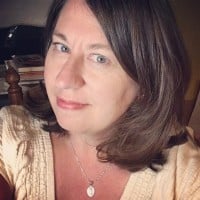 Carolyn Astfalk is a wife, mother of four young children, and a writer. Her contemporary Catholic romances are available at Amazon.com. She is a member of the Catholic Writers Guild, a Catholic Teen Books author, and blogs at My Scribbler's Heart. Visit CarolynAstfalk.com.