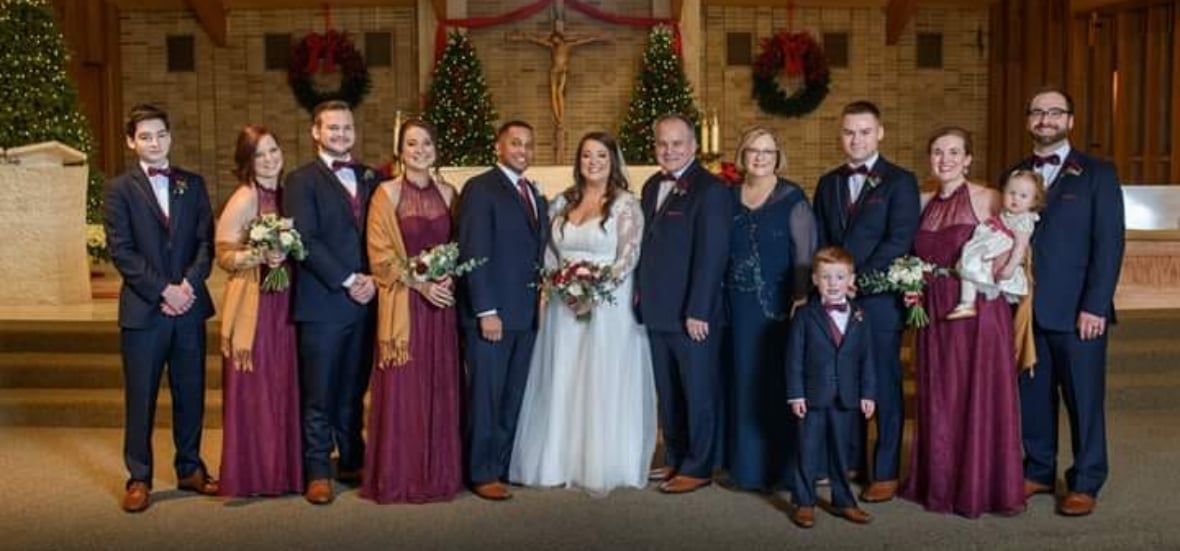 [caption id="attachment_171486" align="aligncenter" width="1180"]
Copyright 2020 Kathy Perusek. All rights reserved.[/caption]
Although I have raised seven children, I could never write a parenting book. If I could go back in time, I'd find more joy in those precious years, which flew by so quickly.
They say that with age, comes wisdom, and I agree. I remember visiting my 88-year-old Grandma, who, after several strokes, was near the end of her life. She used to have strong opinions and get stressed about everything. During that visit, she informed me that she had a new attitude, and said, waving her hand downward, "Who cares? Forget about it!"
Grandma had the right idea; if I could, I would tell my younger self to lighten up! I used to become anxious, feeling out of control, whenever my kids played in the mud, leaving a trail through the house, or when we baked together, with flour flung all over the kitchen. Upon reflection, I realized just how much fun they were having, and that I was missing out on joy by being so uptight. So I changed my attitude and was able to revel in their delight! Afterwards, I resigned myself that I would have a big mess to clean.
I would tell my younger self to trust God more and stop trying to control everything. I tried so hard to be the "perfect parent," determined not to make the same mistakes my parents had made. I truly thought if I loved them, taught my children all about the Faith, and warned them of life's pitfalls, especially mistakes I had made, they would somehow learn from my words of admonition and wisdom, and not have to suffer and make their own mistakes.
I would tell my younger self not to take everything so seriously. I wanted, so desperately, to pass on all the treasures of the Catholic Faith and morals to my children, in a hostile world, and I knew I had little time to do it. At times my over-the-top reactions have driven them away from me. When my son was in college, and I discovered he was smoking, I described to him a dream I had, that I had heard he was smoking, and I began to scream and tear my hair out! And when my daughter went to get a tattoo, the day she turned eighteen, I wept over it, and clearly let her know my disappointment. I was devastated that she had defaced and marred her body, which I reminded her, is the temple of the Holy Spirit. Her response was to ask how I would react if any of my children had a real crisis.
We have faced many crises and devastating suffering has invaded our lives. As they say, the problems do get bigger, the older the children. When my younger daughter and sons came home with their tattoos, I hardly reacted; that is the least of my concerns now. We have dealt with alcohol abuse, drugs, sexual assaults, mental health issues, children living together before marriage, and being pregnant when they get married. Thankfully, they do choose marriage, and choose life for their children. I have spent hours on my knees, at Mass, praying Rosaries, and Divine Mercy Chaplets for my children. I have done all in my power to do, and I have learned that, in many things, I am completely powerless.
[caption id="attachment_171487" align="aligncenter" width="1180"]
Copyright 2020 Kathy Perusek. All rights reserved.[/caption]
My advice to younger me would be to laugh at myself more. When my oldest daughter graduated from college, our family went back to our hotel, to have a few drinks. For years, I had refrained from drinking alcoholic drinks. My mother-in-law coaxed me into having a drink to celebrate, so I had a couple of glasses of wine. My oldest son, Eric, began rearranging all the empty glasses at our table, placing all of them in front of me. By the time I realized what he was up to, he was snapping a picture of me. I warned him, "I better not see that on Facebook." After a few minutes, another of my sons came over, and said, "Eric said you were being a lush! What's a lush?"
Last, I would be more thankful. By the grace of God, my kids have grown up to be responsible, successful, caring people. Coming from a large family, they have learned to be patient, and to live peaceably with different personalities. They have married good, faithful spouses, and given us beautiful grandchildren.
[tweet "While there is only one perfect family, the Holy Family, we continue to love each other, imperfectly as best we can."]
While there is only one perfect family, the Holy Family, we continue to love each other, imperfectly as best we can. At the end of our lives, what will Jesus ask of us, in return for the gift of these precious children entrusted to our care?
Train the young in the way they should go; even when old, they will not swerve from it. (Proverbs 22:6)
[caption id="attachment_171488" align="aligncenter" width="1180"]
Copyright 2020 Kathy Perusek. All rights reserved.[/caption]
---
Copyright 2020 Kathy Perusek
About the Author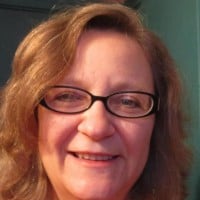 Kathy Perusek is a mother of seven children, and a grandmother. She was a stay-at-home mom until her oldest child graduated college. Kathy then returned to school, earning associate degrees in nursing and arts. She worked as an RN in a hospital, then for hospice; currently, she works in a pediatric practice. She is a former La Leche League leader and enjoys reading, singing, and babysitting.