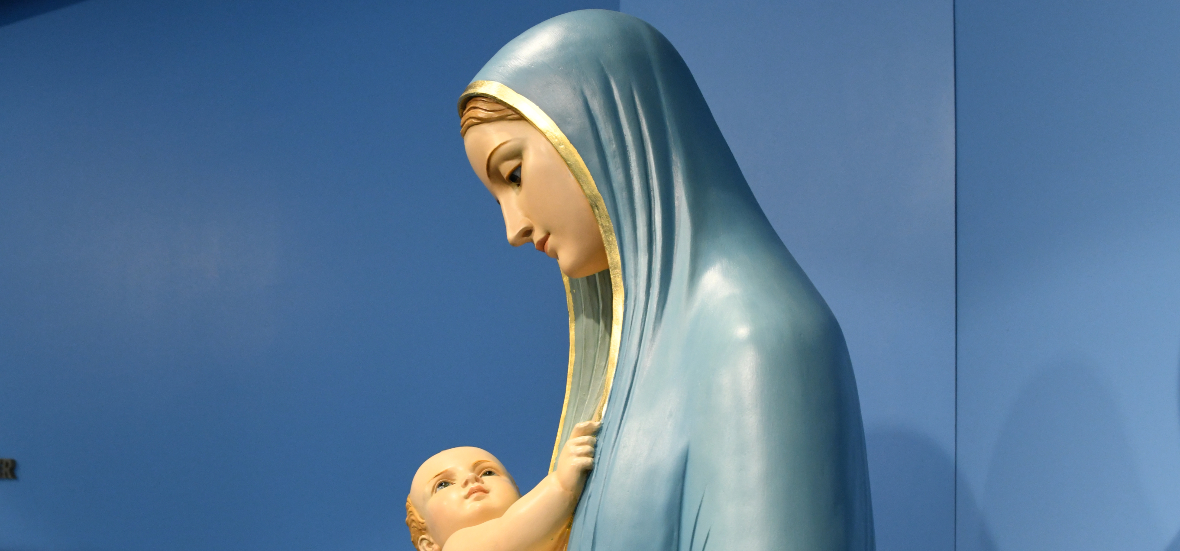 [caption id="attachment_171767" align="aligncenter" width="1180"]
Copyright 2020 Holy Cross Family Ministries. All rights reserved.[/caption]
Exactly 75 years ago, on May 12, 1945, 36-year-old Father Patrick Peyton arrived in New York City to rehearse for a radio program to be carried the next day on 300 Mutual Network affiliate radio stations. The Broadway theater that was to host the show was to be filled by a live audience of 900 guests. As Father Peyton and his assistant Father Woods inspected the stage, Father Woods said, "It looks rather bare." The two went down to Barclay Street to Benziger's religious-goods store, where they saw in the window exactly what they were looking for -- a beautiful statue of Our Lady of Providence, perfect as the centerpiece for the stage.
The next day was Mother's Day and also Fatima day. Along with these two beautiful celebrations, World War II in Europe had just ended five days earlier.
Father Peyton had invited the parents and sister of the five Sullivan Brothers who had perished on a single ship to pray the Rosary.
Archbishop Francis Spellman agreed to offer a message of thanksgiving for peace in Europe.
Bing Crosby agreed to speak on the program about the importance of family prayer and the Rosary.
Finally, one more person, President Harry Truman, delivered a brief recorded message of thanksgiving for peace.
The program was a smash hit across America. It launched Father Peyton onto the national and international stage. He became known as the Rosary priest for his inspiring work in Hollywood with the stars and his even more amazing accomplishment, more than 40 massive Rosary rallies around the world.
This statue was on loan but never made it back to Benziger's. Father Peyton brought it with him to Albany where it remained until the office of Family Rosary moved here to Easton near Holy Cross Cemetery where Father Peyton is buried.
Over the years, the statue suffered nicks and flaking, so just last year we had it completely restored to its original beauty. This is that very same statue. Its permanent home is here in the Museum of Family Prayer at the Peyton Center in Easton, MA.
[caption id="attachment_171769" align="aligncenter" width="1200"]
Copyright 2020 Holy Cross Family Ministries. All rights reserved.[/caption]
In the middle of World War I, in 1917, Mary appeared six times to three shepherd children: Lucia, Francisco, and Jacinta. The message of Fatima is a call to conversion of heart, repentance of sin, and a call to prayer, especially the Rosary.
[tweet "The message of Fatima is a call to conversion of heart, repentance of sin, and a call to prayer, especially the Rosary. By @FrWilly"]
Francisco and Jacinta both died shortly after the apparitions. They are canonized child saints. Lucia became a religious sister who went home to the Father's house in 2005.
In 1918, the Spanish Flu pandemic ripped through the globe like wildfire, killing approximately 50 million people. Among them were Francisco and Jacinta Marto. After the visions of hell, both young people were eager to get to heaven. They are good reminders that the Risen Lord and our Lady are waiting for us in the fullness of life after this life. Amen.
---
Copyright 2020 Fr. Willy Raymond, C.S.C.
About the Author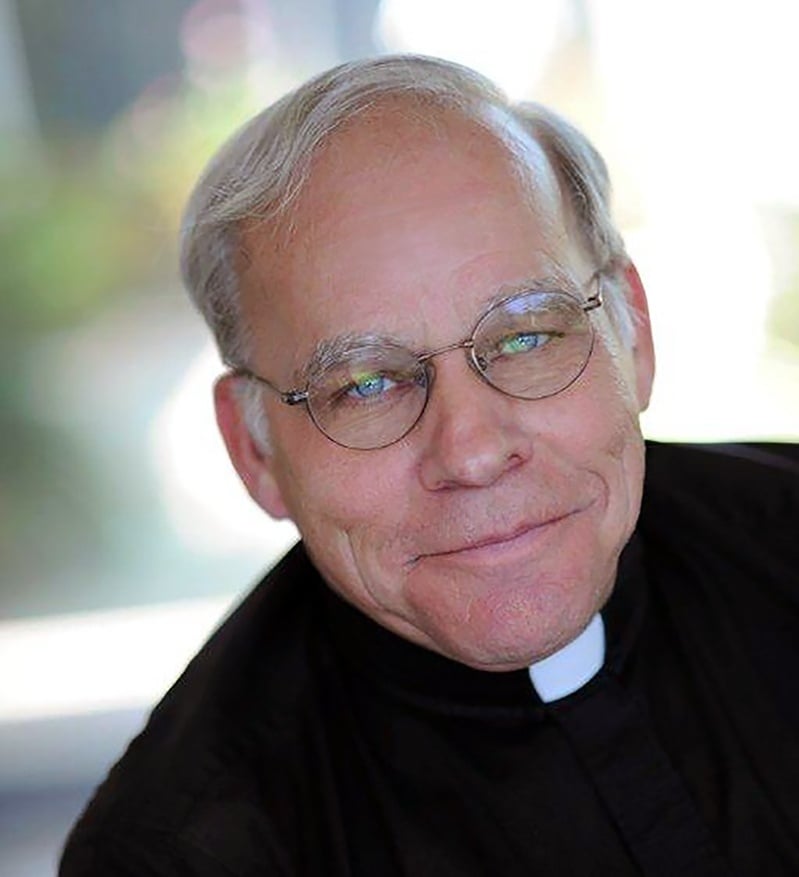 Father Willy Raymond, C.S.C. is President of Holy Cross Family Ministries. He entered Holy Cross Fathers in 1964. He earned a Bachelors in Philosophy from Stonehill College in 1967 and a Masters in Theology from the University of Notre Dame in 1971. In addition to English, Father Willy is conversant in French and Spanish. He's a native of Old Town, Maine and one of 12 children. He remains a diehard fan of the Boston Red Sox, even though he has served as Chaplain for the Los Angeles Dodgers.