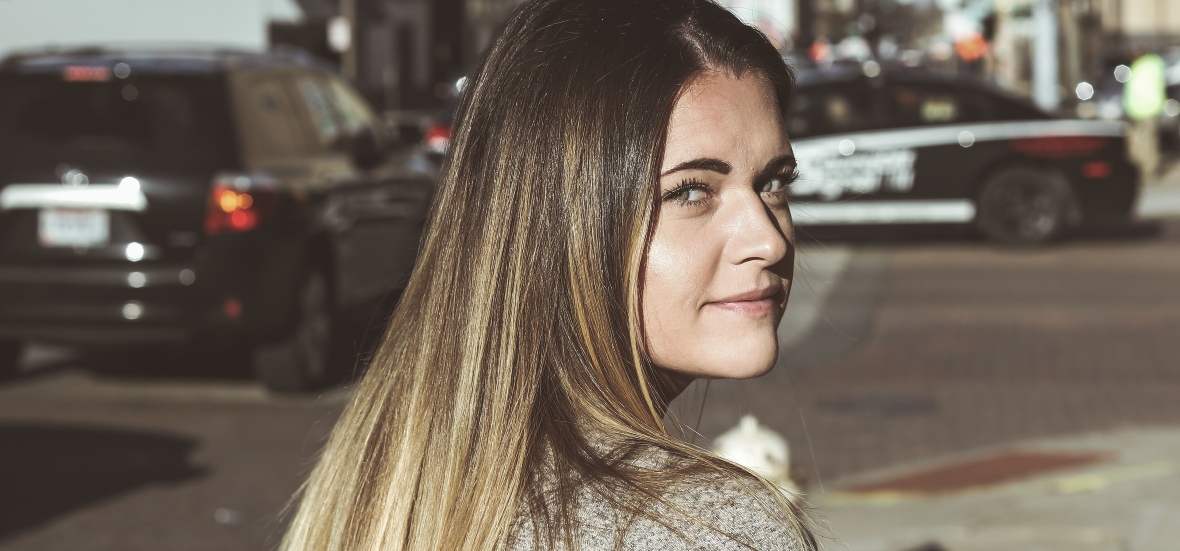 [caption id="attachment_171761" align="aligncenter" width="1180"]
Image by Travis Essinger (2018), Unsplash.com, CC0/PD[/caption]
This guy had ONE JOB. But now, thanks to him, the party's all but over.
Who stops a BBQ before serving burgers? Who cancels fireworks at dusk? Who dismisses New Year's Eve guests at 8:00 PM? WHO RUNS OUT OF WINE AT A FIRST-CENTURY WEDDING? (And if your wedding fails this spectacularly, what does that bode for your marriage?)
This guy, though, he lucks out. His party is literally saved by a Hail Mary, as in: "Hey Mary, HELP."
Jesus' mom, a guest at the wedding, notices they're low on wine before the headwaiter even has a clue. Does she overhear the nervous, whispering servants, vulnerable to abuse if their master gets angry? The anxious vendors, left unpaid if the event ends early? Or maybe a fretting mother-of-the-bride who's only ever wanted a joyful life for her daughter but can't overcome one extenuating circumstance after another?
Like Mary at Cana, let us make an effort to be more attentive in our squares and towns, to notice those whose lives have been "watered down," who have lost – or have been robbed of – reasons for celebrating. (Pope Francis, Homily, January 18, 2018.)
We've all been here. We see a problem, and we hurt with those who are hurting, but the problem is too big for us to solve alone. From this place, Mary shows what to do with problems beyond our control: she gives it to Jesus.
"They have no wine," Mary mentions to her Son. (John 2)
I often respond like Jesus when asked to do something outside my To-Do List: "Woman, how does your concern affect me? My hour has not yet come." (Modern-day translation: I'm doing something else. I can't get to that right now!)
But Mary, unfazed, walks off to prepare for a miracle. She knows Jesus' compassion in a deeply personal way, and she knows help is coming.
"Do whatever He tells you," Mary reassures the servants. I imagine she smiles, makes eye contact, squeezes their shoulders with affirmation: Everything's going to be OK.
These are the people Jesus chooses to witness his first miracle: the servants, the people who work while others celebrate, whose labor is often invisible, underappreciated, and underpaid, who are as easily criticized as they are ignored, who serve day after day after day after day.
As we enter a third month of quarantine from schools, playgrounds, rec centers, daycares, play groups, and summer camps, still expected to raise happy children innocent to the seismic stress around us, I feel like the servants in Jesus' first miracle: the reserves of joy have long run dry, and I need a miracle to keep this party going.
How reassuring it is when someone, like Mary, notices and has compassion for our struggles. It reminds me that I'm not alone, that others are thinking of us and helping to share our burden. Mary can't change water into wine, but she connects us with Someone who can.
[tweet "How reassuring it is when someone, like Mary, notices and has compassion for our struggles. By @charbader"]
How has this looked for our family? How could other families be blessed by the gift of noticing?
Ordering pizza delivered to our door at dinner time

Answering my kids' bored Facetime calls 3 times an hour

Teaching social-distancing art classes from the yard across the street

Waving through car windows as we pick up milk and sandwiches in the school drive-thru

Writing encouraging letters

Sponsoring Starbucks and McDonalds treats with gift cards

Planning graduation parades and social-distancing award ceremonies

Sharing a computer so each kid can keep up with school

Hosting Cub Scout Zoom meetings (and not judging how weird we all are in the background)

Answering my anxious midnight emails with confirmation that peace in our home is more important than any finished assignment

Writing "X" in the gradebook instead of "0" when we just couldn't get it done

Mailing a package, addressed to the kids, of shelf-stable food they can proudly prepare themselves (haystack cookies, pizza kits, pudding, tuna-chip casserole, taco casserole, chips & queso, PB&J with dinosaur cookie cutters)

Sending board games galore

Bribing my kids with money to play happily for an hour and leave me alone. (Seriously, my kids' grandparents pulled this off, and it may be the greatest gift I've received during quarantine)
As days become weeks, months, an extended summer, an uncertain future … may other struggling families also be blessed by people like Mary in their lives, people who notice and intercede. In the words of Pope Francis from a homily in 2018:
In the same way, Mary passes through our towns, our streets, our squares, our homes and our hospitals … She notices all those problems that burden our hearts, then whispers into Jesus' ear and says: "Look, they have no wine." Pope Francis, Homily, January 18, 2018.
How can you share the gift of noticing today?
Mary, pray for us. Jesus, work miracles in our families. Please fill our empty jars – our physical, mental, emotional, financial, spiritual neediness – with joy.
---
Copyright 2020 Charlene Bader
About the Author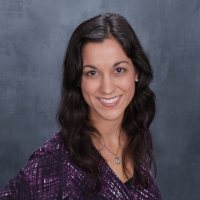 Born and raised in Texas, Charlene Bader enjoys teaching, editing, and writing while raising 5 boys with her husband, Wally. She learned to love Scripture from her Baptist parents and liturgy from her Episcopal grandma. In 2003, she converted to Catholicism. Charlene is passionate about helping others experience a personal, relevant connection to the Lord in their everyday lives. She writes personally at her blog, Sunrise Breaking.