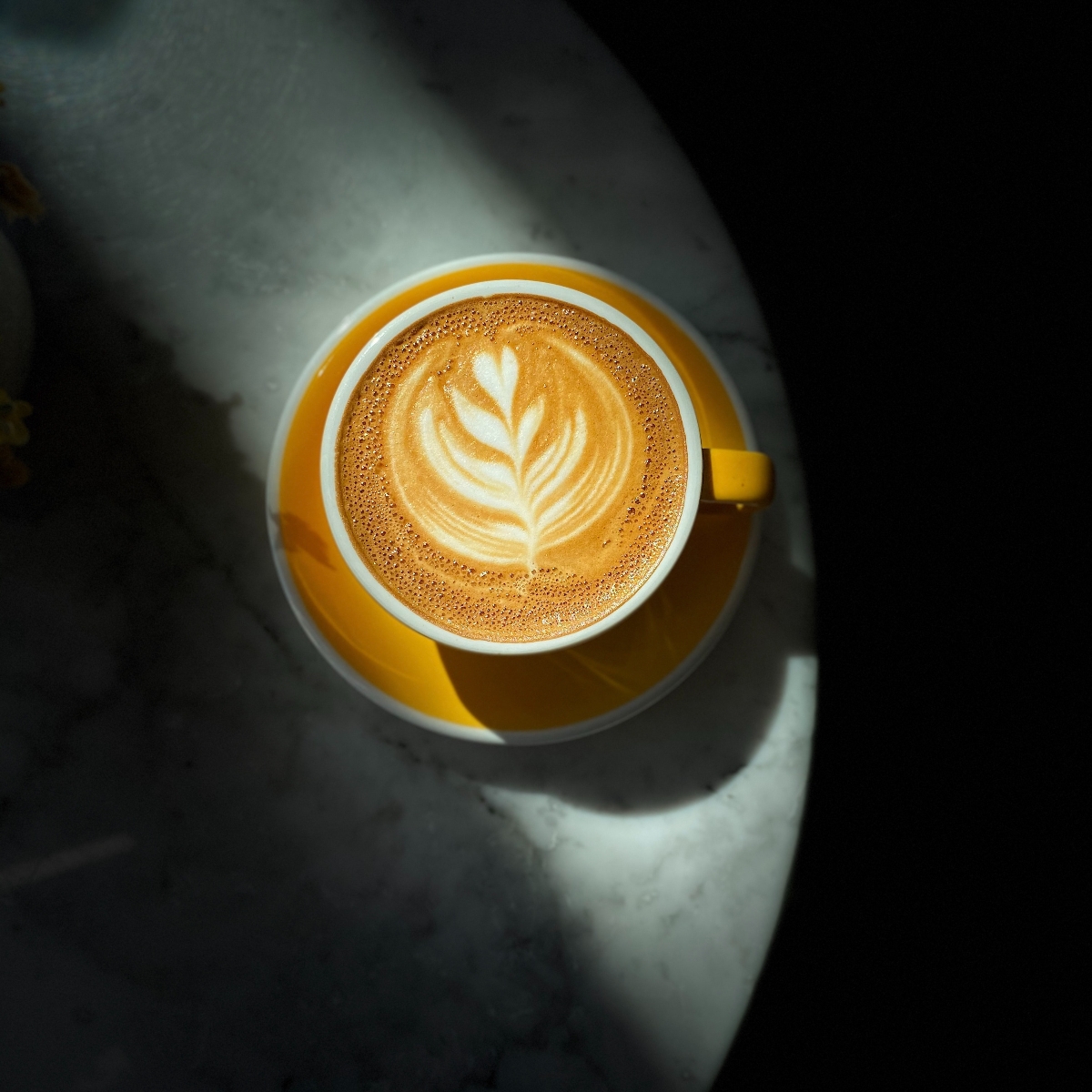 [caption id="attachment_171909" align="aligncenter" width="1200"]
Image by Eyad Tariq (2020) Pexels.com, CC0/PD[/caption]
I recently caught myself staring too long at a video of multi-colored warm milk, zigzagging across the top of a cappuccino. The barista was forming these seemingly pointless patterns with the precision of a surgeon, then quickly pulling them together with a straight line and turning them into beautiful branches and leaves. There was something hypnotic about the flowing milk that prompted deeper reflection.
https://www.youtube.com/watch?v=HzxT5A-RKGw
I became aware of the zigzagging of my life being reflected in the barista's ephemeral masterpiece, moving from joy to sorrow, win to frustration, advance to setback, life to death. In Australia, we've experienced some of the worst bush fires in recent history, a crippling drought and the terrible consequences of the pandemic. Life has not been easy, fair, or stress-free but it has taught us to treasure what genuinely matters when everything is stripped away. Looking back over the past five months, I can see God moving gracefully through the middle, drawing the zigzagging directions into a beautiful bouquet, called life.
[tweet "Life has not been easy, fair, or stress-free but it has taught us to treasure what genuinely matters when everything is stripped away. By @nathanahearne"]
My preference is to move quickly and efficiently from point A to B, but similar to descending a mountain, I am gradually slowing down as I traverse new and uneven terrain. Quite literally, I have developed an unconscious habit of detouring during my morning run to stop at our local Church and spend some time with Jesus. One morning, I felt God speaking through the "Prayer of Saint Francis" song, calling me to be a "channel of His peace" in my home. The combination of work from home, learn from home, play at home, pray at home was driving us all crazy and it had been far from peaceful. I was grateful for that moment spent with God and began to allow His peace to permeate my actions and attitudes at home.
The Sunday Mass normally offers my family a rare moment to stop together, leave the phones behind and enter into the presence of God. Arguably, there are times that require much patience, but on the whole it is a time for renewal, connection and contemplation. This important deviation in the family schedule is missing and we've struggled to replicate it.
As parish families gaze at streamed liturgies from home, Fr James stares at the empty pews, asking himself "Where are those little ones that I high-five with, where are those youth group members who gather in the parish center and come for Mass, where are those young families, the cries and noises of the little babies, where are those grey-haired, wisdom-filled people of my parish family? Where are our beautiful choirs, lovely altar servers, dedicated senior servers/Acolytes, special ministers, lectors, collectors? Where is my wonderful parish family? It's all emptiness everywhere." He sits on the pew after Mass and reflects, gazing at the crucifix and noticing a smile on the face of Jesus. Fr James feels like Jesus is talking to him and saying, "This is nothing compared to the emptiness of mine, to be with you." Suddenly he begins to see some light and feel the presence of parish family all over the church singing and praying, in one voice, worshiping together and celebrating Eucharist.
Our experience of Home Church is neither empty nor quiet with four buzzing kids who have too much energy to burn. We are trying to live eucharistically, but it is not without challenge. I miss resting in the presence of our Lord each Sunday and there is no substitute for that. Fr James suggests we should gaze at the crucifix when we feel down, distressed, or emotionally upset, and reflect on the sacrifice Jesus made and the glory of resurrection through the cross that Jesus won for us. He is certain that we will find light and joy.
We recently celebrated our mothers and I am aware of their deep understanding of the zigzagging patterns that form their children's lives. Mary saw God's weaving through Jesus's life; she experienced the elation of finding him in the temple, eagerness to see him recognised at Cana, the suffering of the cross and the joy of Easter. Mary trusted the Lord with all her heart, and did not lean on her own understanding. In all her ways she acknowledge Him, and He made straight her paths (Proverbs 3:5-6).
Do you trust God with all your heart or do you lean on your understanding?
How might God be drawing the zigzagging of your life together?
---
Copyright 2020 Nathan Ahearne
About the Author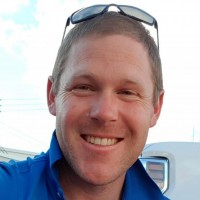 Nathan Ahearne's faith journey has helped to shape the person he is today as husband, father, teacher and formator of young people. His vocation and faith are strengthened and nourished by those he encounters in service and contemplation. Nathan is a creative thinker and likes to roll up his sleeves and see projects through to completion. He is a John 10:10 fan. Read more at Expressions of Interest.