[caption id="attachment_172121" align="aligncenter" width="1180"]
Image by Katie Moum (2019), Unsplash.com, CC0/PD[/caption]
My husband and I are currently working our way back through Peter Jackson's Lord of the Rings films. The other night we were watching this scene from The Two Towers, in which 300 men are preparing as best they can to defend the fortress of Helms Deep against 10,000 orcs that will besiege their gates by nightfall. Legolas, in great anguish, is calling Aragorn's attention to the obvious: most of them are either too old or too young and are hopelessly outnumbered by the enemy … they are all going to die. Aragorn's response: "Then I will die as one of them!"
The video link above then skips to Legolas's apology later, right before the battle begins: "Forgive me," he says to Aragorn. "I was wrong to despair."
I remarked to my husband how significant Tolkien's theme of hope is throughout this trilogy. The company of joined Middle Earth forces is facing an enemy that has both the desire and ability to wipe them out completely. In reality, their only option is to fight this evil; their only choice is to bravely face the enemy and hope for their realm to once again be at peace, ruled by a just and noble king. In this particular scene we see what happens when hopelessness begins to blur the clarity of this reality: it causes us to abandon our cause and actually prevents us from any action. Despair freezes people.
[tweet "Despair pretends to give us an alternate option. By @JessicaPtomey"]
The funny thing about despair is that it pretends to give us an alternate option. But Tolkien's depiction of hope in his sweeping narrative and through his compelling characters most powerfully reveals that despair is actually not an option, though it seems like such a viable and reasonable one in our moments of weakness and hopelessness. I can't help but draw parallels from this film scene in our own responses to the spiritual warfare we experience in the pilgrimage of the Christian life.
How many times do we face overwhelming odds and, over time, when things are at their darkest, get worn down to the point of complete despair? The thing about Legolas is that he is actually an extremely brave warrior and dedicated friend who, up to this point, had been a hope-filled comrade to Aragorn and the entire "Fellowship of the Ring." He was the kind of guy who rallied the troops. But, we see that even Legolas can become despondent, given certain circumstances. We too, after fighting so bravely, can find ourselves vulnerable to the lie that the enemy whispers to our hearts: "Your hope is not a sure thing. Don't be a fool. Save yourself the disappointment at the end. Stop moving toward heaven; it's out of your reach."
When we think of "options," we think of alternate routes to get to an end goal or destination. The lie from the enemy of our souls is that despair is an option—our only option—that it has an end in store for us that is better than what we risk losing if we choose hope. But it's a lie. Despair just arrests and binds us in fear. It is when we hear the lies being whispered that we need, more than ever, to hold on to God's promises, to recognize and listen to the voice of the Father. This is what He says:
"For I know well the plans I have in mind for you — oracle of the LORD — plans for your welfare and not for woe, so as to give you a future of hope." (Jeremiah 29:11)

The one who sat on the throne said, "Behold, I make all things new." Then he said, "Write these words down, for they are trustworthy and true." He said to me, "They are accomplished. I [am] the Alpha and the Omega, the beginning and the end. To the thirsty I will give a gift from the spring of life-giving water. The victor will inherit these gifts, and I shall be his God, and he will be my son. (Revelation 21:5-7)
When next the enemy tells you that despair is your only option, remember and respond with triumph that though you are afflicted, you are not crushed; though you are perplexed, you will not be driven to despair (2 Corinthians 4:8).
---
Copyright 2020 Jessica Ptomey
About the Author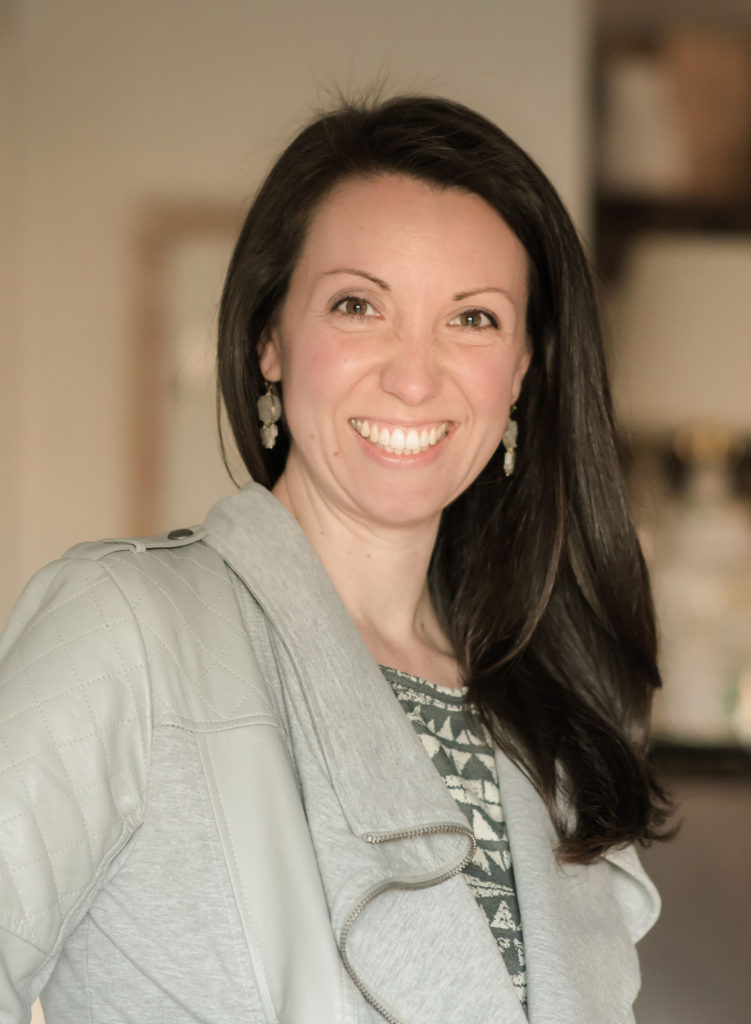 Jessica Ptomey, Ph.D., is a Catholic convert, wife, mom, writer, communications scholar and professor, and homeschooler. She blogs at JessicaPtomey.com. She is the author of Home in the Church: Living an Embodied Catholic Faith, and her research in inter-faith dialogue has been published in the Journal of Communication and Religion (JCR). She is also the co-host, with her husband Mike, of The Catholic Reading Challenge podcast.