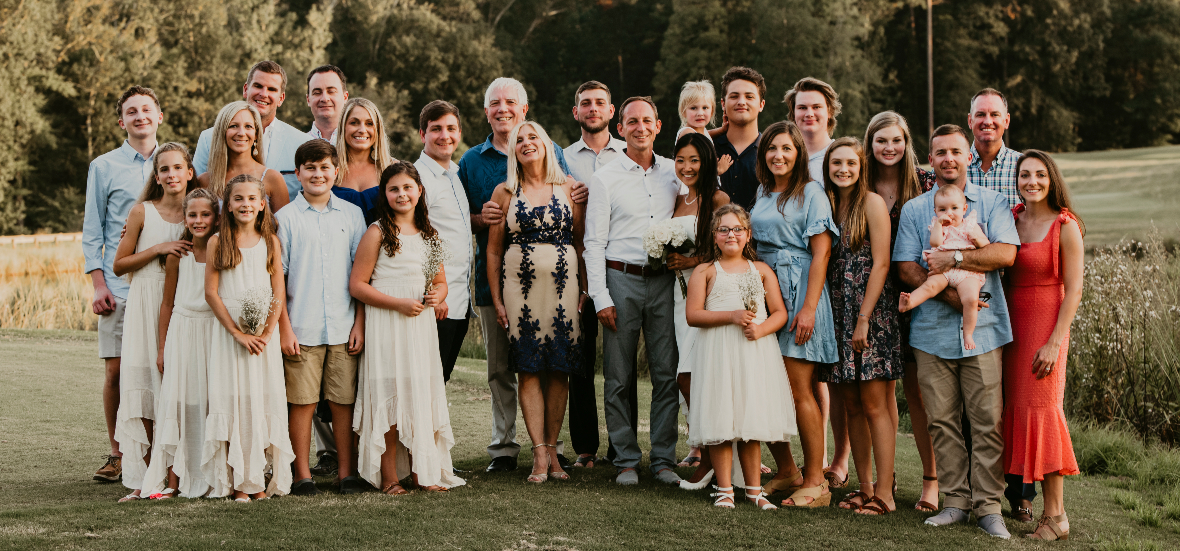 [caption id="attachment_172331" align="aligncenter" width="1180"]
Copyright 2020 Ellen Mongan. All rights reserved.[/caption]
Honor your father and your mother, that you may have a long life in the land the Lord your God is giving you. (Exodus 20:12)
One day I was chatting with my daughter Charity. I said, "You know Kaitlin is not only the baby girl, she is also a daddy's girl. She has always been a daddy's girl." My mind flashed back in time. I was about to tell my story about how I discovered this truth. I could almost picture Kaitlin Hope snug in her daddy's arms watching a Western movie. As I entered the room I piped in with, "Katie, do you like watching movies about cowboys and Indians?"
"No, Mom but I like being with Daddy, so if I watch the show so I can be with my dad." She was always profound beyond her years, even at age four.
Charity's next comment forced me back to reality. "We are all daddy's girls, Mom!"
Hoping she did not see my face drop a tad, I responded quickly, "That's great!" Without skipping a beat, I reassured her with, "You know, I too, was a daddy's girl. A daddy's girl is the best thing a daughter can be." I must have plunged into a teaching about the importance of a daughter knowing a dad's love, because Charity just walked away.
My thoughts and feelings about that comment did not walk away. Should I be offended, I asked my hurt heart? Is there even a title, "mommy's girl?" Maybe if you are four you can affectionately be called mommy's girl, but surely not if you are an adult child with children of your own. I continued with my heart dialogue, asking myself if it was my desire that each of my four daughters be a daddy's girl? I was successful and should applaud, not shed tears, but I did. What about our sons are they all daddy's boys? Do I even want them to be called a "mama's boy"? Perplexed indeed I was.
I spent a long time contemplating that short conversation with my daughter. I remembered all the ways I attempted to honor my husband. As I lived out my marital vows, I taught my children to honor him too. When they were preschoolers, we would do an arts and crafts project each day. One activity stands out in my mind, a crown for daddy. It was colored, decorated, and made with love. On that day we talked about dads and what they liked about their dad. When he arrived home, we all ran to the door to greet him, as I cheered "Daddy's home, hip, hip, hoorah!" We all applauded, and excitement filled the room as the children raced toward their dad to get the first hug. Even though I knew I could win the race, I always let them go first. No one was happier than I to see him.
[tweet "As I lived out my marital vows, I taught my children to honor my husband."]
We crowned him "King of the Castle," not just on that day, but every day. As we made dinner each night or special desert, we chose what daddy would like. Dinner was ready for his arrival. Daily we threw a work party so the house would be clean, tidy, and peaceful as Pat walked through the door. We gave their dad honor at the dinner table by letting him lead the conversation about current events. I was always amazed how he creatively connected them to our Catholic faith. Everyone wanted to be a guest to hear him speak and eat good food. We fed the multitudes.
[caption id="attachment_172332" align="aligncenter" width="3000"]
Copyright 2020 Ellen Mongan. All rights reserved.[/caption]
In word and in deed, I tried to honor Patrick. When I failed, I apologized. As the children grew older, I directed my daughters and sons to their dad for wisdom and guidance. "Why don't you ask your dad?" I would say, even if I knew the answer. Honoring a husband and dad needs to be taught. The fruit is that they usually honor him too.
It is on Father's Day that my children demonstrate how much they love their dad by honoring him well. Sometimes it blesses me more than it does him. One year my girls spent the entire day, making chocolate candy for their father because he loves dark chocolate. Another time, the "baby girl" arrived at our home to cook a gourmet feast, because she knew it would delight her dad. It did. He smiled from ear to ear.
To my four daughters, the daddy's girls, my husband hung the moon. One daughter found the words to describe her feeling toward her dad in a hallmark card. "Daddy, to me you are a superhero who wears an invisible cape." I must say I feel the same way. He is the one who always saves the day. What about our three sons? They honor their dad by trying to be like him. Those are big shoes to fill, but I am confident that one day they are going to fill them.
To love, honor, and cherish Patrick all the days of my life are the vows I took on my wedding day, May 1, 1974. I think that I did well because I passed it down to my children. Patrick has made that part of my vows a piece of cake. He is a man of honor, who all of us look up to, especially his girls. I for one, rejoice in God's choice for my husband. I am so happy that he is the father of our eight children. Now I best go iron his invisible cape!
---
Copyright 2020 Ellen Mongan
About the Author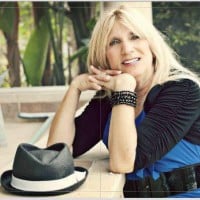 Ellen Mongan is a Catholic writer, speaker, and host of WOW MOM podcasts. Her book, WOW MOM: A Walk with God, is on Amazon. She contributes to Catholic Mom, Women of Grace, and Augusta Chronicle. Her most important roles as wife to Deacon Patrick and mother of eight led her to ministry. Learn more and contact her to speak at EllenMongan.com.