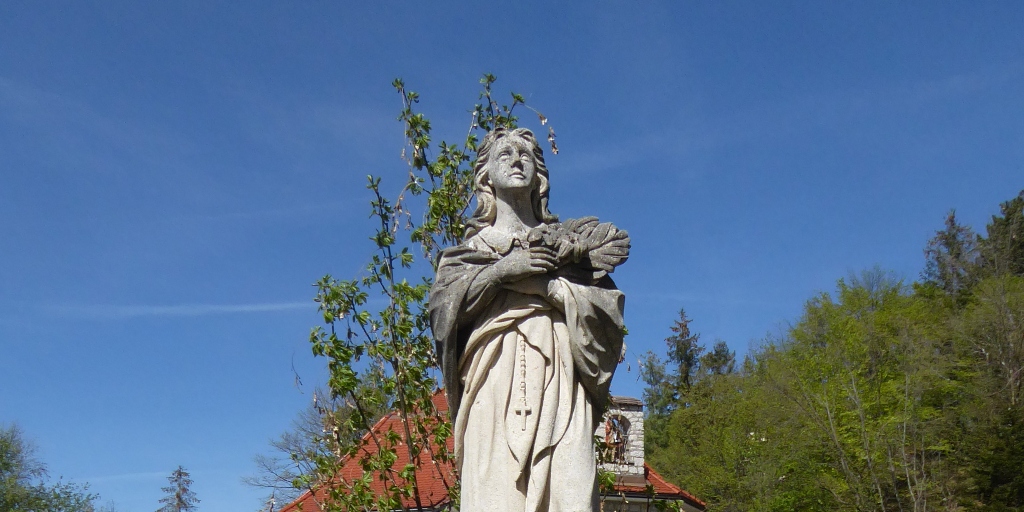 Andrea Bear explains how St. Maria Goretti, one of the Church's youngest canonized saints, can teach powerful lessons to Catholics of any age.
God continually calls us to be like children, to look at ourselves in humble circumstances. So it's no surprise that St. Maria Goretti, one of the Church's youngest saint, was a true example of Jesus' childlike love. As her feast day, July 6, approaches, her model of holiness and purity is an excellent example of how we can practice these virtues in our own lives. Let's first take a look at what made her such an example of virtue.
Born in Coronado Italy, in 1890, to poor tenant farmers, Maria's young life was one of hardship and suffering. She had never learned to read or write and received her first Communion later than other children her age, yet upheld a strong faith. When Maria was 9 years old, her father died and her mother had to take his place in the fields, leaving Maria to run the household. She never complained and her piety and joy were well noticed.
At the age of 11 and already growing in virtue and beauty, she attracted the attention of 20-year-old Alessandro Serenelli, a neighbor who frequently made impure advances. On July 5, 1902, he tried to seduce her and threatened to kill her if she didn't have sex with him. Obedient to God's will she cried out, "No! It is a sin, God does not wish it." As she fought off his advances, Alessandro became enraged and stabbed Maria fourteen times.
Maria was discovered and taken to the hospital. Upon death and without reservation she offered forgiveness of Alessandro by saying, "Yes, for the love of Jesus I forgive him ... and I want him to be with me in Paradise." She also offered her pain and suffering for the souls in purgatory. She died on July 6, 1902.
Alessandro was sentenced to 30 years in prison and for many of them was unrepentant. Later in a dream Maria visited him and gave him fourteen lilies, symbolizing the fourteen wounds, and conveying her forgiveness. He was so moved and repentant that when he was released after 27 years he asked forgiveness from Maria's mother, who immediately gave it. From there he dedicated his life to God and was even present at Maria's canonization.
Click to tweet:
St. Maria Goretti's story provides lessons about faith, purity, and forgiveness. #catholicmom
St. Maria Goretti's story provides lessons about faith, purity, and forgiveness. Listed below are ways we can learn from this saint and think about how we can use her teachings of virtue.
Faith is Simple
Maria did not have a formal education. When she received her first communion she struggled with some of her catechism, yet she had complete trust in God.
How often do we overcomplicate our faith? How can we open our hearts to God and trust his will without reservation?
Purity is worth fighting over
Maria was willing to sacrifice her life to keep her virtue. She recognized the sacredness of this special gift as God's will. In our modern world there seems to be a bigger fight to take away purity (in all forms) rather than keep or preserve it, especially in our children.
In what ways can we preserve purity in our lives? In our thoughts and words? Consider the shows you watch, the conversations you have. Who do you consider role models of purity?
Stay true to your convictions
Today we're persuaded to try something new, give up inhibition or indulge in something every corner we turn. Maria stayed true to her convictions but more importantly God's will.
How quick is it for us to go along with something simply because it's easier? How can we stay true to follow God's will even when it's not popular or easy?
Forgiveness changes lives.
Alessandro's life changed dramatically after Maria appeared to him in his dream. Whether he deserved it or not, she did not want to see him spend eternity in hell. Her forgiveness allowed him the redemption to grow in holiness, and forged a portion of hers.
How often do we hold grudges over others by denying forgiveness? How can you contribute to someone's holiness rather than hinder it?
Humility is important
Maria had to take on the household tasks of her mother, while watching her five younger siblings yet did not complain. I don't know too many nine-year old's that could take on such adult responsibilities let alone do so with cheerfulness. Her life was one of great hardship yet she always gave with love and without reservation or resentment.
How can you practice joy in moments of difficulty? How can your suffering actually lead to your holiness?
---
Copyright 2021 Andrea Bear
Image: Syrio, CC BY-SA 4.0, via Wikimedia Commons
About the Author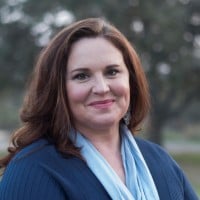 Andrea Bear is a wife, mom, and teacher in Stockton, California. In addition to CatholicMom.com, she also writes for HerLife Magazine and Catholic Stand. She recently completed her debut novel, Grieving Daughters Club. When she's not writing or taking her kids to volleyball practice you can find her sipping coffee from the neighborhood coffee establishments or tasting wine from the local vineyards. Visit AndreaBearAuthor.com.