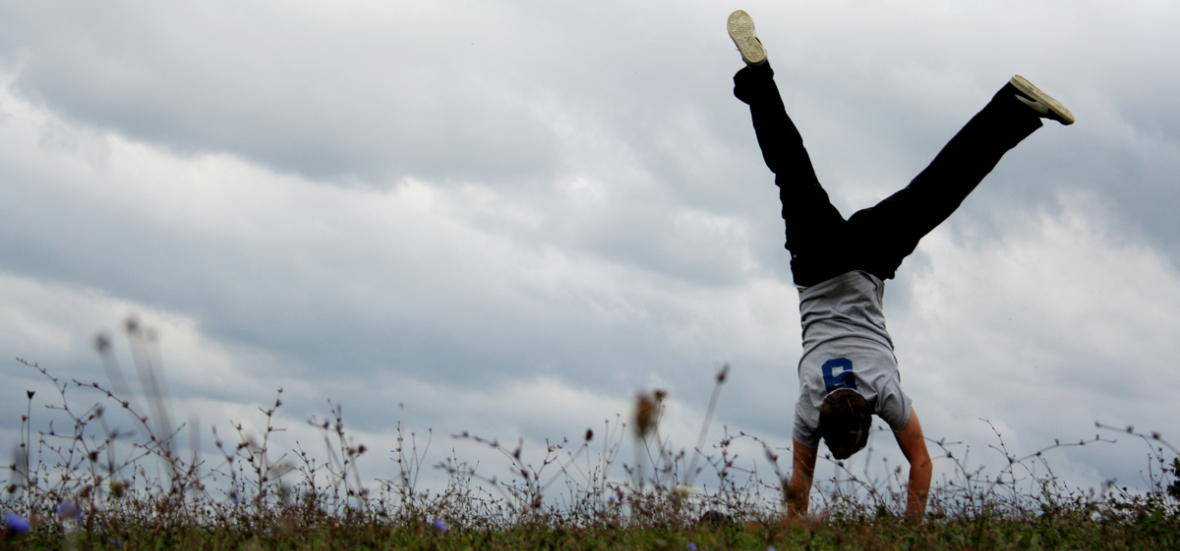 Nancy Ward details how gratitude helps us keep hope alive, even in the most difficult times.
It is not joy that makes us grateful, it is gratitude that makes us joyful. (Benedictine Brother David Steindl-Rast)
We know that the Covid-19 quarantine will come to an end without returning us to our former status but with many differences in how we live our lives. We'll experience difficulty with many new ways but will endeavor to embrace all changes that benefit us on our spiritual journey. We can keep hope alive through the reality that joy comes from expressing our gratitude to God through praise.
What do we mean by praise?
Praise is the form of prayer which recognizes most immediately that God is God. It lauds God for His own sake and gives Him glory, quite beyond what He does, but simply because HE IS. (Catechism of the Catholic Church 2639)
We are using this form of prayer when we thank God or praise Him with words or songs, formal or spontaneous. A familiar example is the Gloria we say or sing at Mass, or simply "Glory be to the Father, and to the Son, and to the Holy Spirit."
Papal preacher Father Rainero Cantalamessa said recently:
When we praise God we are not expressing gratitude for everything that happens to us, such as the pandemic. Praise is not used negatively but with complete trust and confidence in God's will.
We do not praise God for the evil that brings the whole of humanity to its knees; we praise Him because we are sure that He will be able to draw good out of that very evil, for us and for the world. We praise Him precisely because we are convinced that everything works for the good of those who love God, and above all, of those whom God loves. (Charis Message in Preparation for Pentecost 2020)
Why did God give us the gift of praising Him? God's Word is full of His people praising Him, and we can rely on Scripture to find many purposes for praise in our lives today. Here are five ways to help us restore the joy we've lost during the last few months.
Praise pleases God. He desires our joyful praise.
Be filled with the Spirit, speaking to one another with psalms, hymns, and songs from the Spirit. Sing and make music from your heart to the Lord, always giving thanks to God the Father for everything, in the name of our Lord Jesus Christ. (Ephesians 5:18-20)
Have you noticed how those in the choir and music ministry seem so happy? They are focused on God, on worshipping Him and leading us in praising Him. When we join in, we feel more a part of the Mass and closer to God. We can feel that closeness anywhere by saying or singing the words to familiar hymns. Begin with something as simple as the refrain, "O come, let us adore Him … Christ the Lord" or as elaborate as singing worship songs to YouTube words and music. Sometimes the Doxology, which we sometimes sing as a meal blessing, comes to mind from my childhood:
Praise God from whom all blessings flow,
Praise Him all creatures here below.
Praise Him above ye heavenly host,
Praise Father, Son and Holy Ghost. Amen.
Praise is God's will for us. When we are grateful, we are in the center of God's will.
Give thanks in all circumstances; for this is God's will for you in Christ Jesus." (1 Thessalonians 5:18)
This Scripture reminds me of 9/11. We lived in a high-rise apartment in Washington, DC, on the Potomac River across from the Pentagon when the airplane flew into it. What came from my lips surprised me: "Praise God! Praise God!" I realized He was prompting me to praise him as a way of keeping near to Him in this hour of horror as I relied on His mercy to see our country through it. Praise brought me into His perfect will.
Praise brings God into every situation.
"Yet you, the Holy One, who make your home in the praises of Israel." (Psalm 22:3 NJB)
When we sing His praises, God inhabits our praise. He comes to dwell with us in the midst of our most difficult and unexpected struggles, whether it is a devasting disaster, prevailing pandemic, or distressing diagnosis. From the smallest disappointment to the loss of someone we love. When you instinctively pray, "Lord, Help me!" He hears you. When you add, "I praise you for your power and mercy in this situation because I know you have a perfect plan for me," you lean on His strength to make confident decisions about what to do next.
Praise sets us free. Psalm 22 continues:
"In you our ancestors put their trust, they trusted and you set them free," (Psalm 22:4 NJB)
Two of our spiritual ancestors who put their trust in God through praise were Paul and Silas. They were attacked by a mob during their trial, beaten with rods, thrown into the innermost cell of the prison, their feet secured to stakes. The Acts of the Apostles recounts this episode in their life when God set them free:
About midnight, while Paul and Silas were praying and singing hymns to God as the prisoners listened, there was suddenly such a severe earthquake that the foundations of the jail shook; all the doors flew open, and the chains of all were pulled loose. (Acts 16: 25-26)
Father Cantalamessa relates this Scripture to our current plague:
With their clothes torn, covered in blows, and shackles on their feet, Paul and Silas did not pray to God to help them, but instead sang the praises of God. . . The example of Paul and Silas invites us to sing hymns to God. This may seem absurd and difficult to accept, especially for those who experience in their own flesh the devastating effects of this scourge, but in faith we can understand that it is possible.
Saint Paul proclaims that "all things work for the good of Him who loves God" (Romans 8:28). Everything without excluding anything; therefore also the present pandemic!
St. Augustine explains the profound reason for this: "Being supremely good, God would never allow any evil to exist in His works unless He was powerful and good enough to bring good out of evil itself" (Enchiridion of St. Augustine 11:3).
Praise frees our spirit to see us as God sees us -- not as a miserable, depressed, anxious human beings trying to control their situation. He loves each one of us His beloved child whom He is transforming into that beautiful creature He created to live with Him for all eternity.
Praise multiplies with journaling
The more God blesses you through your prayers of praise, the more you need to remember those blessings. Years ago, I began keeping a Gratitude Journal. Through this practice, I've experienced more happiness than ever, as I explain in How to Reset your Happiness Set Point. We can list our blessings or write a letter to God, expressing our thanks and praising Him for who HE IS.
We can go back to our journal and relive and multiply the joyful moments of praise that brought us closer to God. We multiply our blessings by sharing from our journal short God-stories to encourage others who need hope.
Keep in mind that when you share what you are grateful for, you are not bragging about How God favors you. You are proclaiming your praise for who He is to you so that others may know He loves them and they will find ways to praise Him in their lives.
Father Cantalamessa sums up what is happening as a result of the evil of the pandemic:
God is already drawing from this evil: the awakening of the illusion of being able to save ourselves, the sense of solidarity that this evil arouses and which has pushed some of our brothers and sisters to the point of heroism. I would add today: the awakening of religious feeling and the need for prayer. (Father Rainero Cantalamessa, Charis Message in Preparation for Pentecost 2020)
What predicament during the pandemic are you grateful to God for helping you handle?
What Scriptures and songs can you use to praise Him?
Share what God has taught you about yourself and about Him through your struggles.
Share how your prayer life has changed and how your friendship with Him is growing.
Always be ready to give an explanation to anyone who asks you for a reason for your hope but do it with gentleness and reverence. (1 Peter 3:15)
We can keep hope alive through the reality that joy comes from expressing our gratitude to God through praise. #catholicmom
---
Copyright 2020 Nancy Ward
Image: Gözde Otman (2007), FreeImages.com
About the Author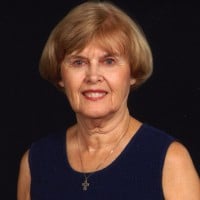 Nancy Ward authored Sharing Your Catholic Faith Story: Tools, Tips, and Testimonies (and the DVD) and contributed to The Catholic Mom's Prayer Companion. She loves to share her conversion story and give evangelization workshops and retreats equipping others to share their faith. She facilitates the DFW Catholic Writers, Catholic Writers Guild Nonfiction Critique Group, serves on their Board, and speaks at writers' conferences. Learn more at JoyAlive.net and NancyHCWard.com.