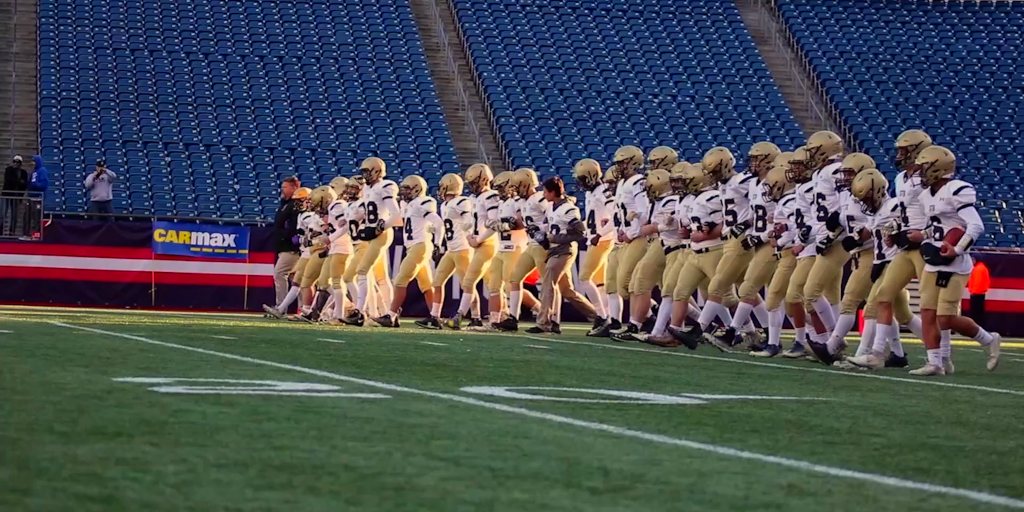 Karen Estep reviews the documentary All In: Miracle at St. Bernard's, the story of a football team's role in saving their struggling Catholic school.
---
When my husband and I got married this verse was read during our wedding ceremony:
"Wherever you go I will go, wherever you lodge I will lodge. Your people shall be my people and your God, my God." (Ruth 1:16)
One of the main reasons this verse was read is because my husband is a high school football coach. Since being married, he has coached for three different teams. All three teams have become our family, all three teams have become our people. High school football coaches are unique and wonderful individuals who not only know how to coach their players on the field, but who end up coaching their players for life.
All In: Miracle at St. Bernard's is a movie that follows the journey of the football players for St. Bernard's High School in Fitchburg, Mssachusetts. St. Bernard's is a school with a rich, century-old history. Despite winning a state championship in football in 2018, the diocese was questioning keeping St. Bernard's open for the 2019 school year due to low enrollment numbers. That next year, the school truly needed its championship winning football team to help the whole school focus on faith, family and football.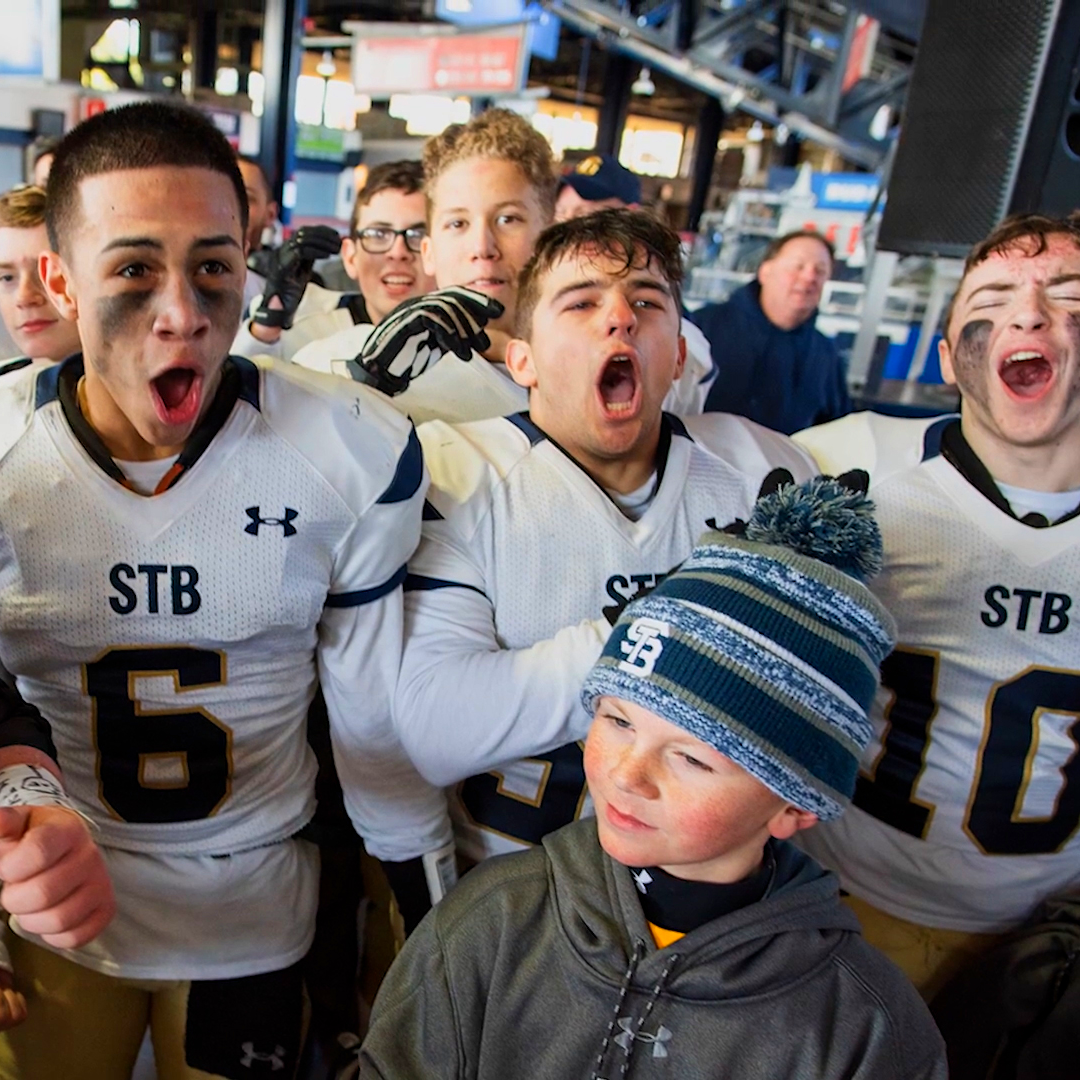 In 2019, St. Bernard's had many figurative mountains to climb, which in a way is appropriate for the story because St. Bernard is the patron saint of mountain climbers. They needed to prove to their diocese that they could function as a fully independent Catholic school, not be a one and done football team, raise enrollment numbers and raise A LOT of money. This movie shows the highs and the extremely low lows.
Being a football coach's wife, I resonated with this story. Some of the scenes are basically core memories from watching my husband's teams out on the field. My husband and I are both teachers as well and have seen firsthand the difference a winning culture can have in a school. We watched in awe as Linda Anderson (the school's brand-new principal in 2019) navigated the blows that just kept coming in huge waves at her. We were amazed at how she was able to handle herself (being in her mid 30s) and keep her faith and sanity together.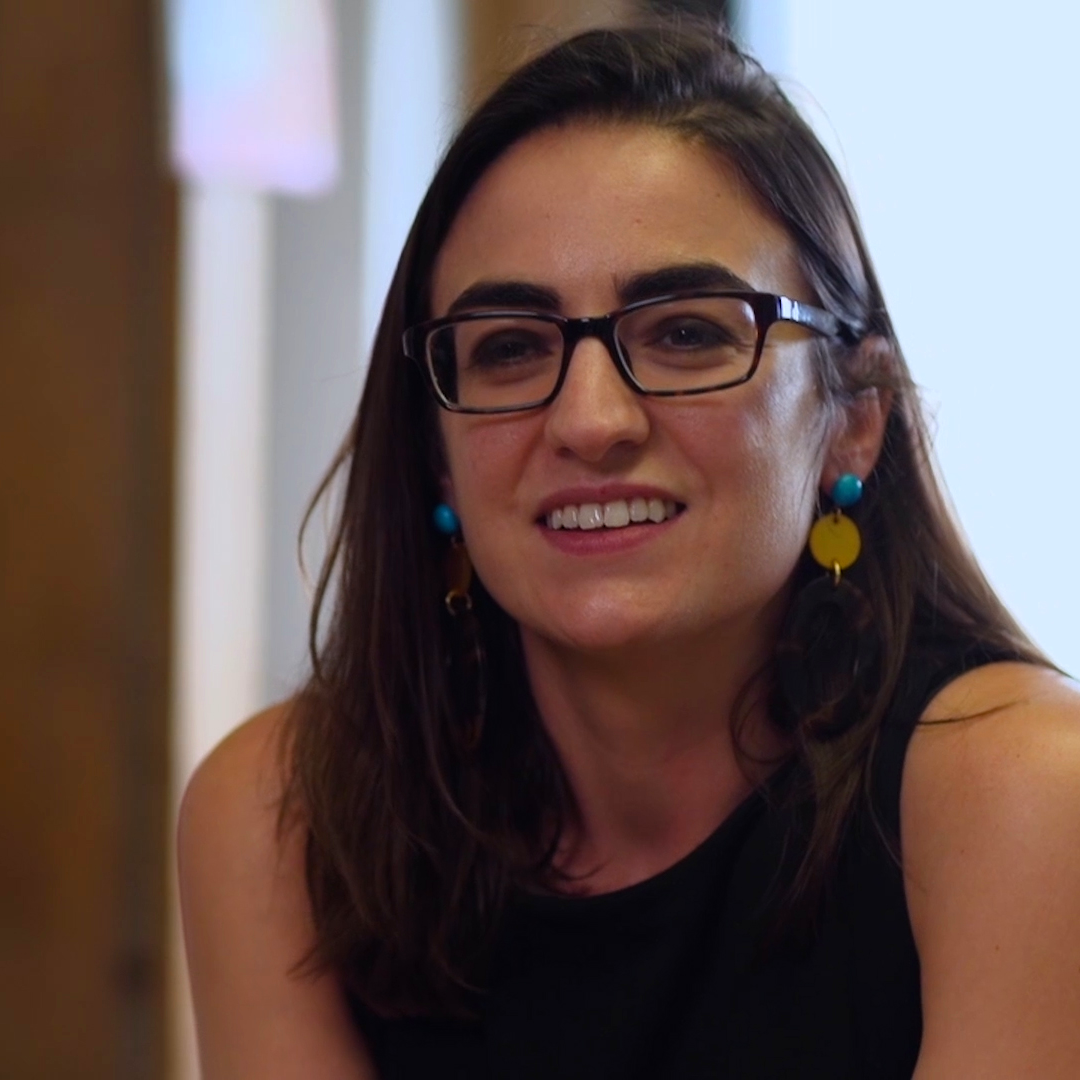 The head football coach, Tom Bingham, is the Yankee version of a former head coach (Coach Jones) that my husband worked for who hails from Louisiana, and this is the best compliment a football coach can receive from me. Coach Jones is a person I highly respect both on and off the field. Coach Bingham held those boys together, even when the amount of pressure he was feeling had to be through the roof. He also never let the team waiver in their faith. Coach Bingham truly led those young men in faith on and off the field. The team fought so hard for their school and this inspired the entire school, staff, community, and alumni to join together as one to be a family in faith.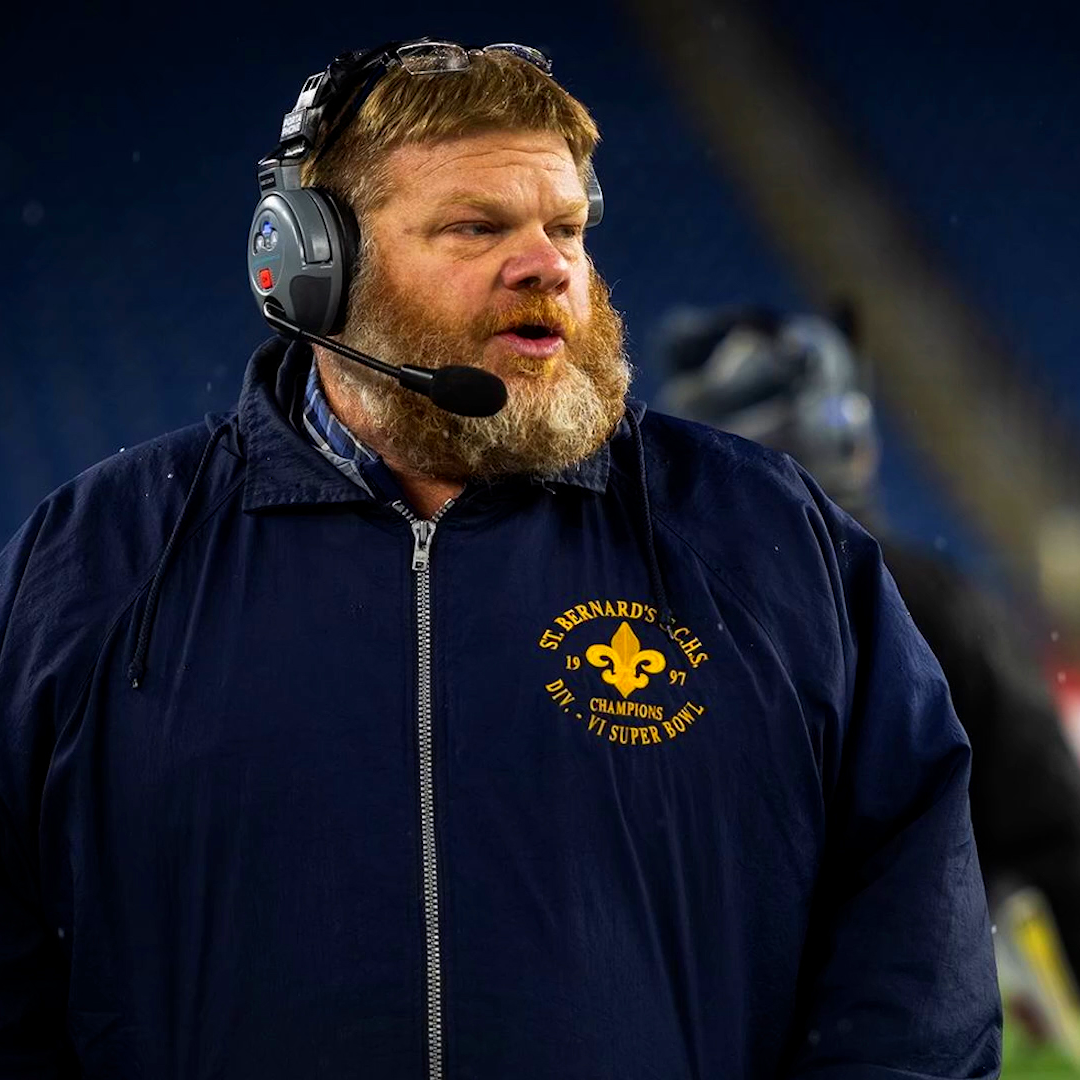 I won't spoil the ending, just be ready to be inspired, elated, and disappointed all in less than two hours. This movie was a great "date night" for my husband and me. We laughed a lot about the parallels to our own experiences. All In: Miracle at St. Bernard's would make a great family movie night for the whole family, especially if you have kiddos about middle school-aged or older. This movie could be a great opportunity to foster discussions about resilience of faith and staying with a passion for the long haul.
Linda Anderson, Coach Bingham, and the whole Bernardian team were not going to climb that mountain without a fight and a little help from St. Bernard. All In: Miracle at St.Bernard's will make you want to be a Bernardian and join them in the climb up the figurative mountains using faith, family, and football to get to the top.
All In: Miracle at St. Bernard's by the Emmy Award-winning filmmakers Greg Baker, Evan Kanew, and Jeff Bowler is available on demand wherever you get videos.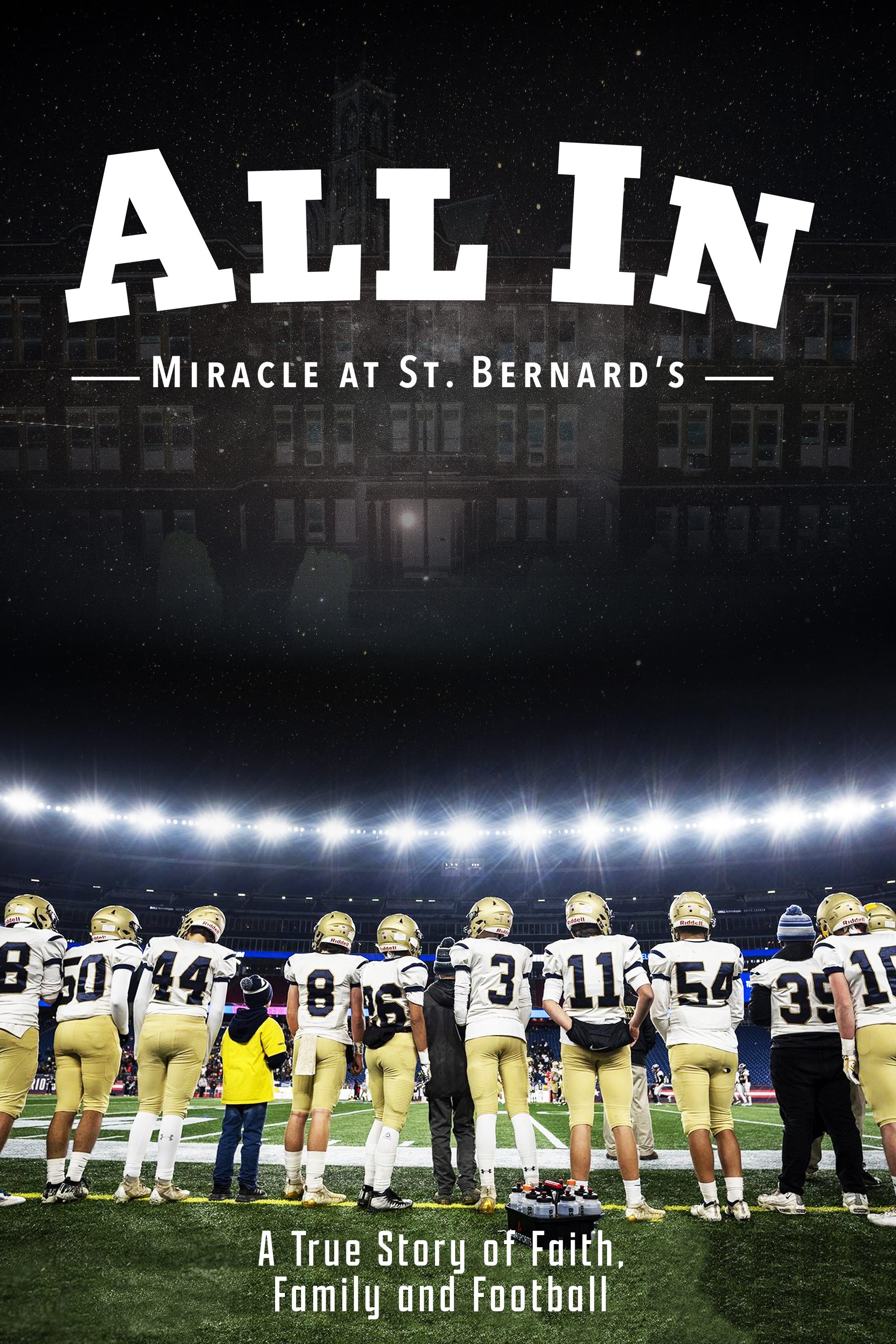 ---
Copyright 2022 Karen Estep
Images: Copyright 2022, Foglight Entertainment, All Rights Reserved
About the Author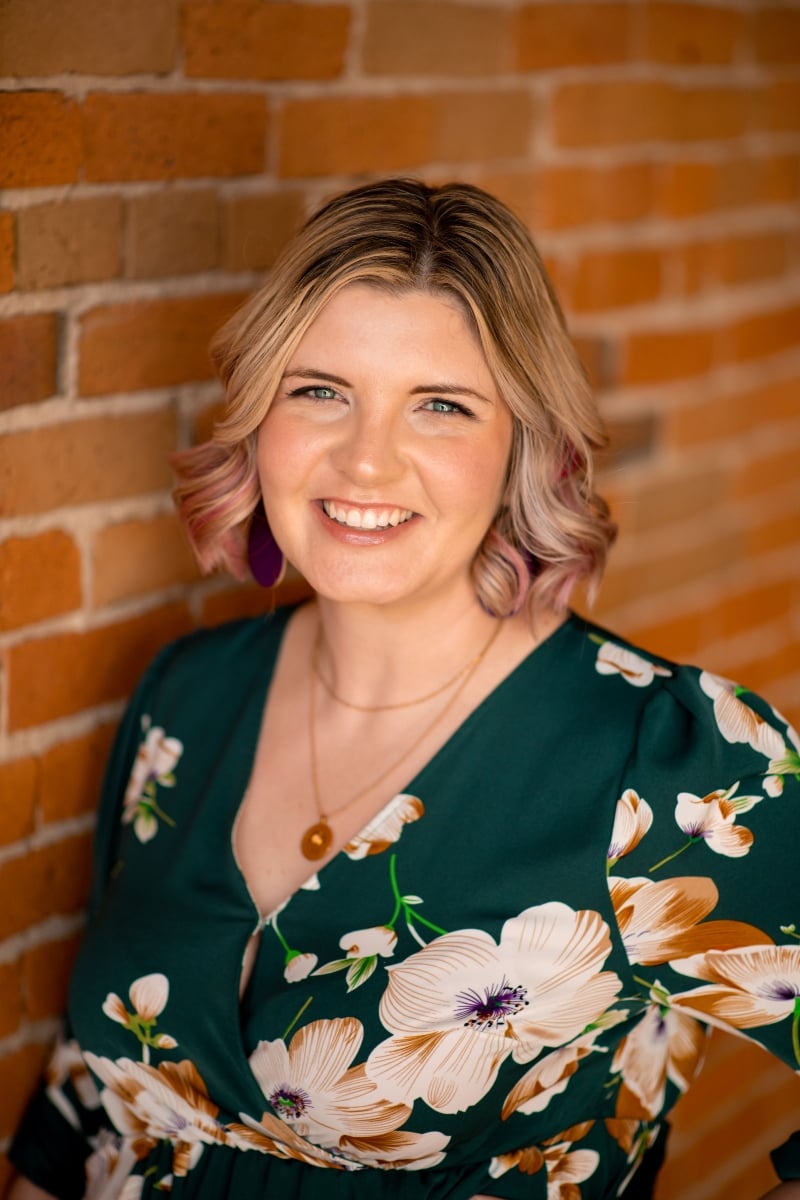 Karen Estep is a wife and mom of two. She was confirmed, along with her husband, at the Easter Vigil in 2022, at 36 years young. Karen teaches Middle School English Language Development. Coming into the Catholic Church has solidified Karen's Christian faith and has helped her find her true calling from God. She hopes to help readers find their calling as well!