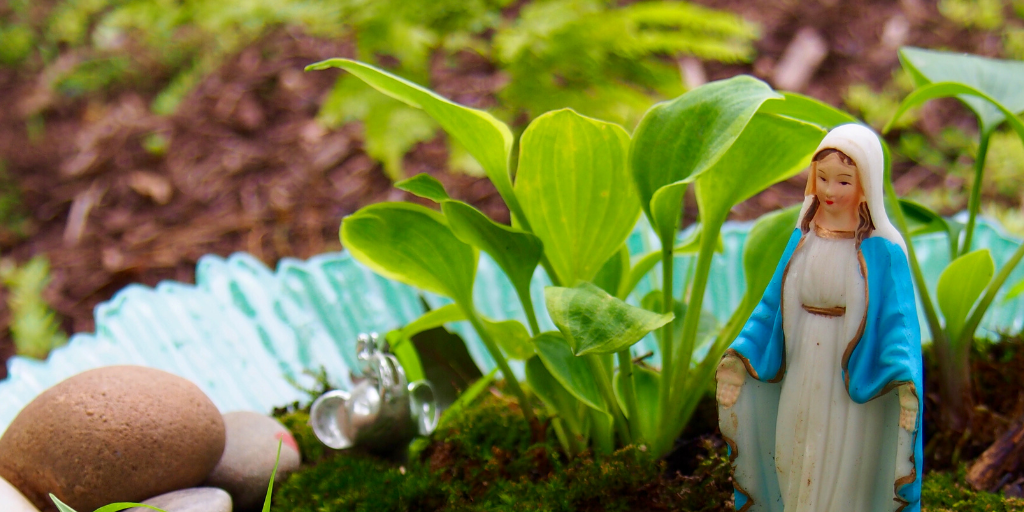 Carolyn Astfalk discovers Margaret Rose Realy's beautifully illustrated book is the perfect reference for every Catholic gardener.
---
A Garden Catechism: 100 Plants in Christian Tradition and How to Grow Them by Catholic Mom contributing writer Margaret Rose Realy, Obl OSB, and illustrated by Mary Sprague, is a beautiful and infinitely practical book that has become my new companion as my daughters and I plan the various garden beds and boxes in and around our small home.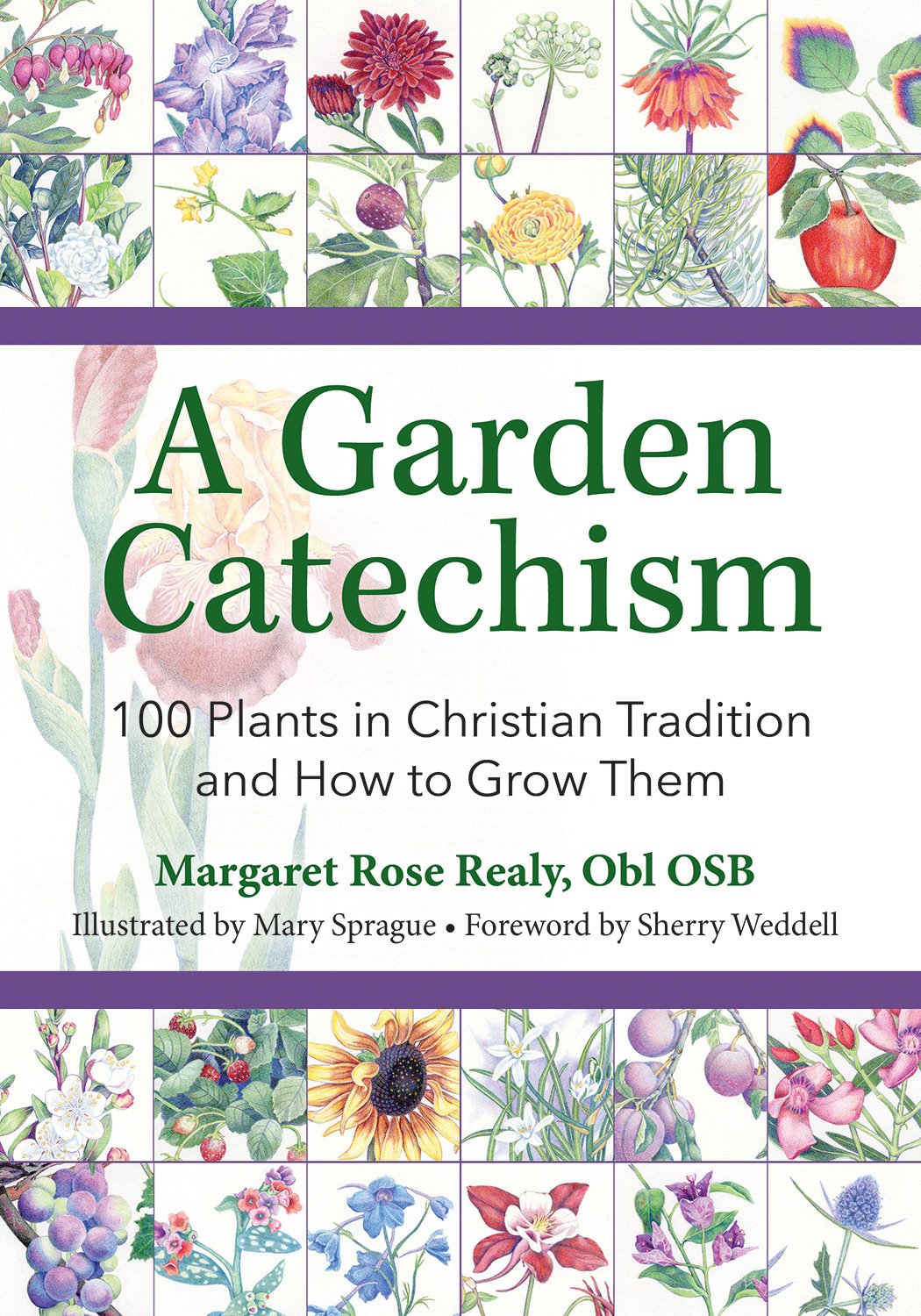 Our gardens, composed of mostly native perennials, shrubs, and trees, are a place of joy for us, naturally drawing us to marvel at the wonderful creativity of God and His beautiful design. They also provide opportunities for work and a physical connection with the earth. Gardening literally grounds us and helps bring needed perspective to our world. But one thing our gardens are missing is a connection to our Catholic faith.
Enter A Garden Catechism, which beautifully comprises information I've been trying to glean from a variety of sources in books and on the internet. In one place, I have a Catholic garden plan easily customized to our space, hardiness zone, preferences, and religious tradition.
What a joy to find the symbolism tied to many of the plants already filling our beds! Columbine, violets, parsley, winterberry, dogwood, and more. Whether you are establishing a new garden or bringing life to an old one, this catechism is a well-suited companion.
We've been considering what to place in a Mary Garden for several years, and since we have a new statue of our Blessed Mother placed and blessed, it's time to add flowers. This book makes it simple with a handy key denoting plants symbolizing Jesus, the Sacred Heart, Divine Mercy, or Stations of the Cross; Holy Spirit, Fruits of the Spirit, or Virtues; Marian, Immaculate Heart, Rosary; the Bible; Saints or Saint Joseph; and Angels.
Plants are organized (and color-coded for handy reference) by flowers, herbs and edibles, grasses and more, and trees and shrubs. Two pages of detail are provided for each plant.
Take, for instance, a spring favorite: the tulip. On its pages are listed its scientific and common name, an illustration, and an explanation of its history and Christian reference. Under the heading "Culture" is detailed information about various species of the plant; hardiness zone; its watering, soil, and sunlight needs; height and spreading distance; specific cultivars; and even helpful tips such as susceptibility to pests and neighborhood grazers, such as deer. A text box highlights symbolism and prayer garden themes. In the margin are both prayer garden theme and landscape symbols.
Looking for a shrub for your saint-themed patch in full shade near the black walnut tree? This book has you covered.
A Garden Catechism also includes helpful guidance on how to create a garden, including the three Ds: discern, design, and develop. For the beginner or novice gardener, there are sections on gardening basics, an introduction to prayer gardens, and supplemental information on topics such as creating a religious shrine and flowers of the Shroud of Turin.
This beautiful reference has earned its place at the top of our stack of gardening books.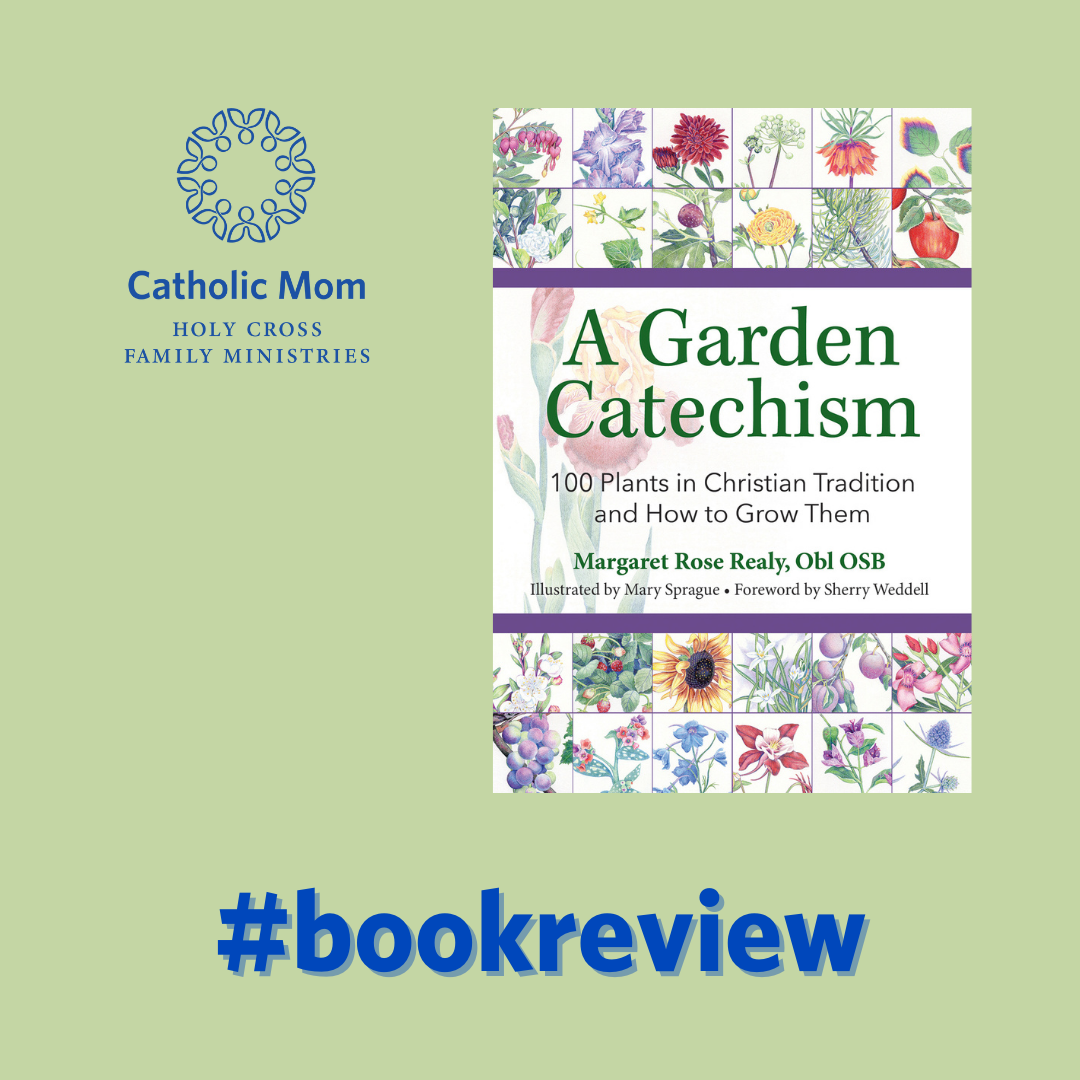 ---
Copyright 2023 Carolyn Astfalk
Images: Canva
This article contains Amazon affiliate links, which provide a small compensation to the author of this piece when purchases are made through the links, at no cost to you. Thank you for supporting our Catholic Mom writers in this way.
About the Author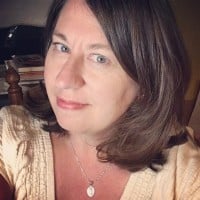 Carolyn Astfalk is a wife, mother of four young children, and a writer. Her contemporary Catholic romances are available at Amazon.com. She is a member of the Catholic Writers Guild, a Catholic Teen Books author, and blogs at My Scribbler's Heart. Visit CarolynAstfalk.com.