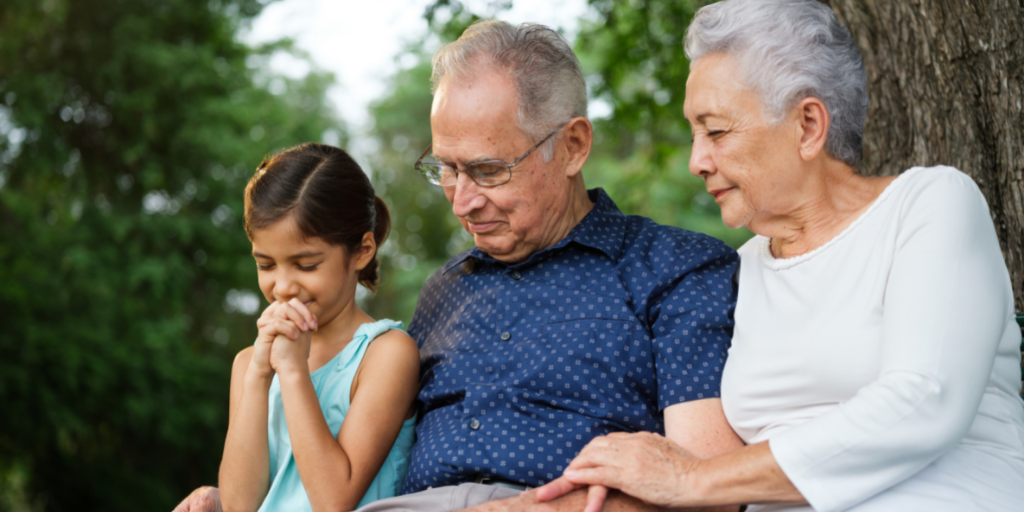 As we prepare for the July 26 feast of Sts. Anne and Joachim, the grandparents of Jesus, AnneMarie Miller reviews Bless My Grandchild.
Drawn in part from the author's own life and experience of praying with customers at her Catholic bookstore, Bless My Grandchild: A Catholic Prayer Book for Grandparents by Julie Cragon (Ave Maria Press 2020) brings together traditional prayers and a range of meditative prayers that people can offer for their grandchildren. Cragon's reflections address a wide range of situations -- from a grandchild's birth and childhood experiences to major life decisions -- and her short prayers provide words for many situations in which people may be fighting to voice their prayers to God.
Cragon does not shy away from the difficult situations that affect so many grandparents, and with wisdom and simplicity includes prayers dedicated to unbaptized grandchildren, pregnant unmarried granddaughters, and grandchildren struggling with anxiety and depression. She recognizes that in many of these situations, grandparents can do little but pray; and she reminds us that this prayer is powerful work.
Along with the short reflections devoted to particular circumstances, Cragon also includes a small section of traditional prayers -- such as the Chaplet of Divine Mercy, the Angelus, and the Anima Christi -- and some of these are specifically geared towards the prayer of grandparents. For example, both the Rosary and Stations of the Cross are included in this book, and the short meditations in these prayers reflect the various needs and intentions of one's grandchildren. There is also a novena (a set of prayers for nine days) that asks the intercession of nine different saints.
Bless My Grandchild is the perfect size for a grandparent to bring along to a holy hour or keep next to the bed, and it has plenty of prayers to guide people in prayer for a long time to come. Even the cover, which features a lovely image of Sts. Anne and Joachim gathered with Jesus, Mary, and St. Joseph, provides a beautiful opportunity for prayerful reflection. Bless My Grandchild is a good resource for those grandparents who are looking for a book to aid their moments of silent prayer, and for those of us who are still in the trenches of young parenthood, it can be a great gift for our kids to offer their grandparents.
---
Copyright 2021 AnneMarie Miller
Image: Canva Pro
About the Author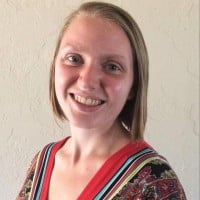 A bibliophile, wife, mother of young children, and lover of the Liturgy, AnneMarie Miller enjoys exploring the manifold—and quirky—ways in which God speaks. She can often be found reading books to her kids, burrowing her toes in the red Oklahoma dirt, or sipping black coffee. Her reflections on Catholicism, literature, and hope can be found on her blog, Sacrifice of Love.