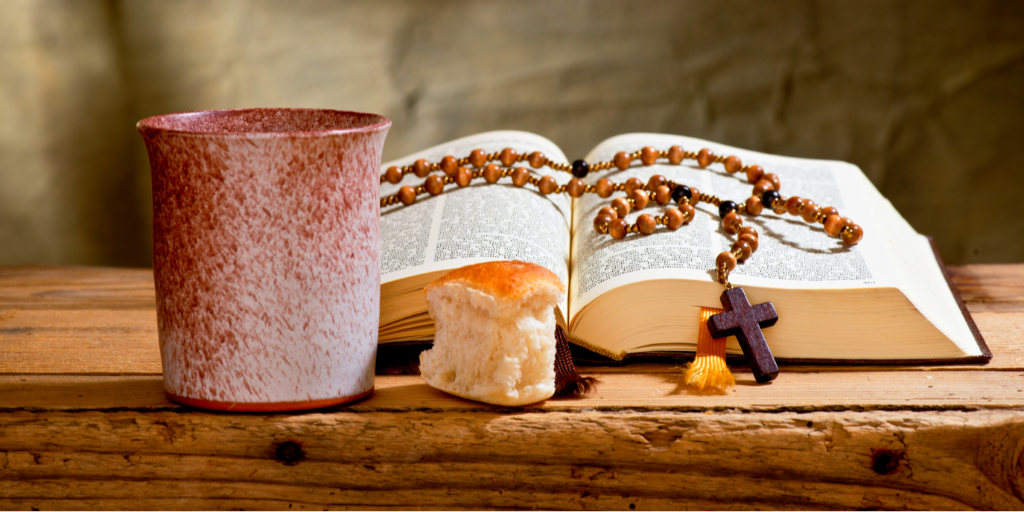 Reading Encountering Signs of Faith by Allison Gingras feels much more like chatting with a friend than reading a book about devotionals.
---
Curled into the corner of my couch with a cozy blanket, reading Encountering Signs of Faith: My Unexpected Journey with Sacramentals, the Saints, and the Abundant Grace of God by Allison Gingras feels much more like chatting with a friend than reading a book about devotionals. Which it is, of course, but it is so much more.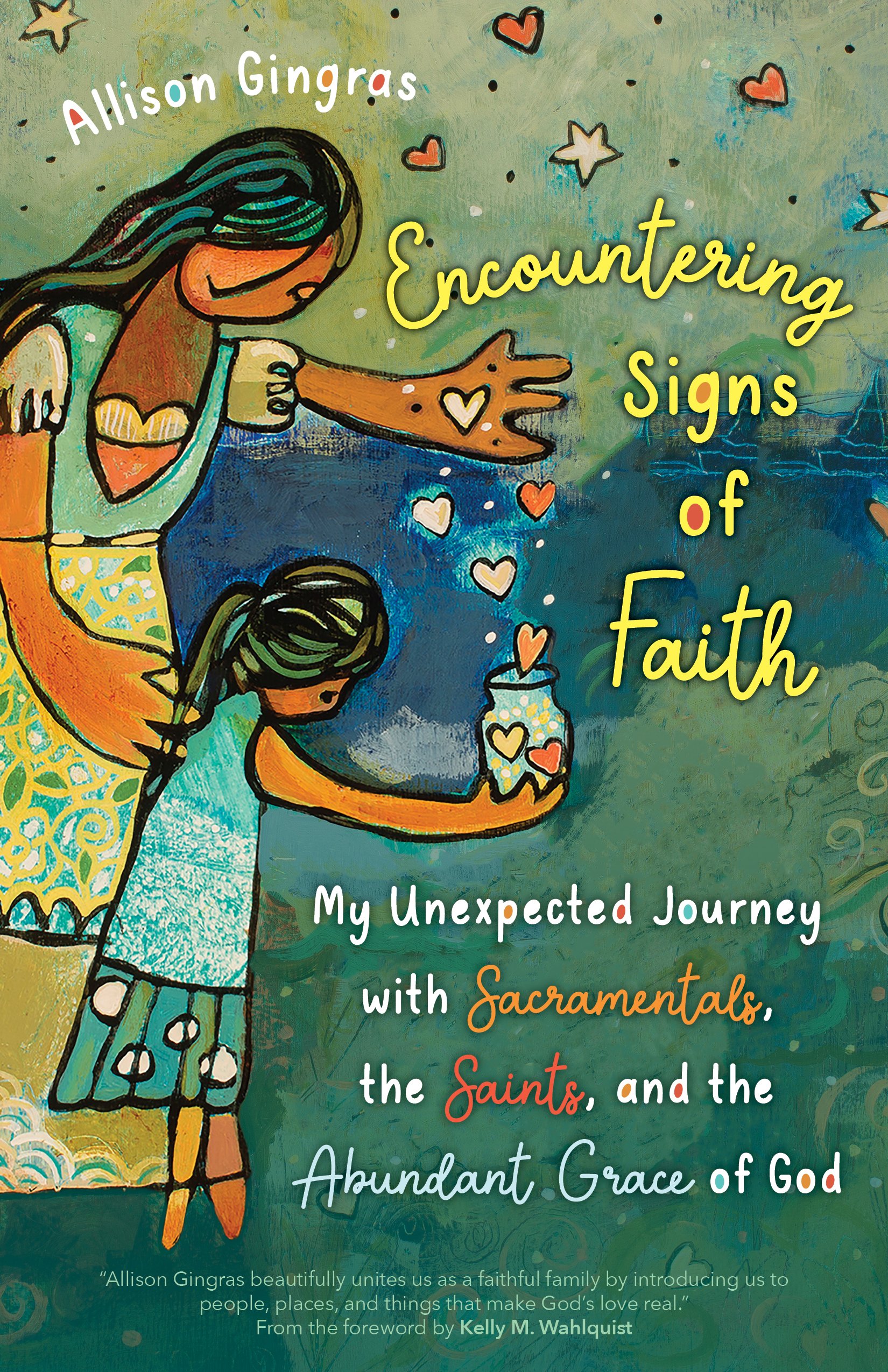 Allison weaves her own introductions to various devotions, sacramentals, and saints with stories of her childhood, her adulthood, and her daughter's adoption. Her musings and stories are fresh and on-point … and I found myself laughing out loud, reading passages to my husband or children, and wanting to actively converse with Allison about how her perspective affects me!
Each chapter focuses on a different saint alongside his or her associated devotion. The saint lineup checks all the boxes of my old friends: Catherine Laboure? Padre Pio? Therese of Lisieux? Patrick Peyton? GEMMA GALGANI? They're all present and accounted for with summaries of their life stories as familiar to me as my own life story, plus new nuggets about each of them I hadn't heard yet.
Except.
St. John the Evangelist. Somehow, I have always thought of St. John as a "boring" saint. One who cheekily toots his own horn; who is now encased in the gray, static marble of cathedral statues; who belongs as a key-player of history, his story complete and immortalized in the Bible and textbooks. Allison's perspective of this biblically important man changed my understanding of him.
No longer cold, unchanging, and unreachable, he is now a living, breathing adopted son of our dear Blessed Mother. No longer just the impish beloved Apostle who was a fast runner, he is now someone I can turn to as a brother who knew Our Lady intimately as his own precious Mother. How can we not totally love a man who chose to take Mary into his home and care for her?!
At the end of each chapter, the section "Adopting a More Tangible Faith" contains a Scripture meditation, reflection questions, and even activity suggestions to help you on your journey toward making your faith more tangible and more complex. This lends Encountering Signs of Faith as a great choice for a book club or for your own daily spiritual reading.
Armed with new insights, I have begun considering the devotions that make up my own little Domestic Church, and the reasons behind those devotions. As the Lenten season begins drawing to a close, this is a great time to consider adding a new devotion to brighten those "ordinary days" ahead. What will you add to your repertoire?
Ask for Encountering Signs of Faith at your local Catholic bookseller, or order online from Amazon.com or the publisher, Ave Maria Press.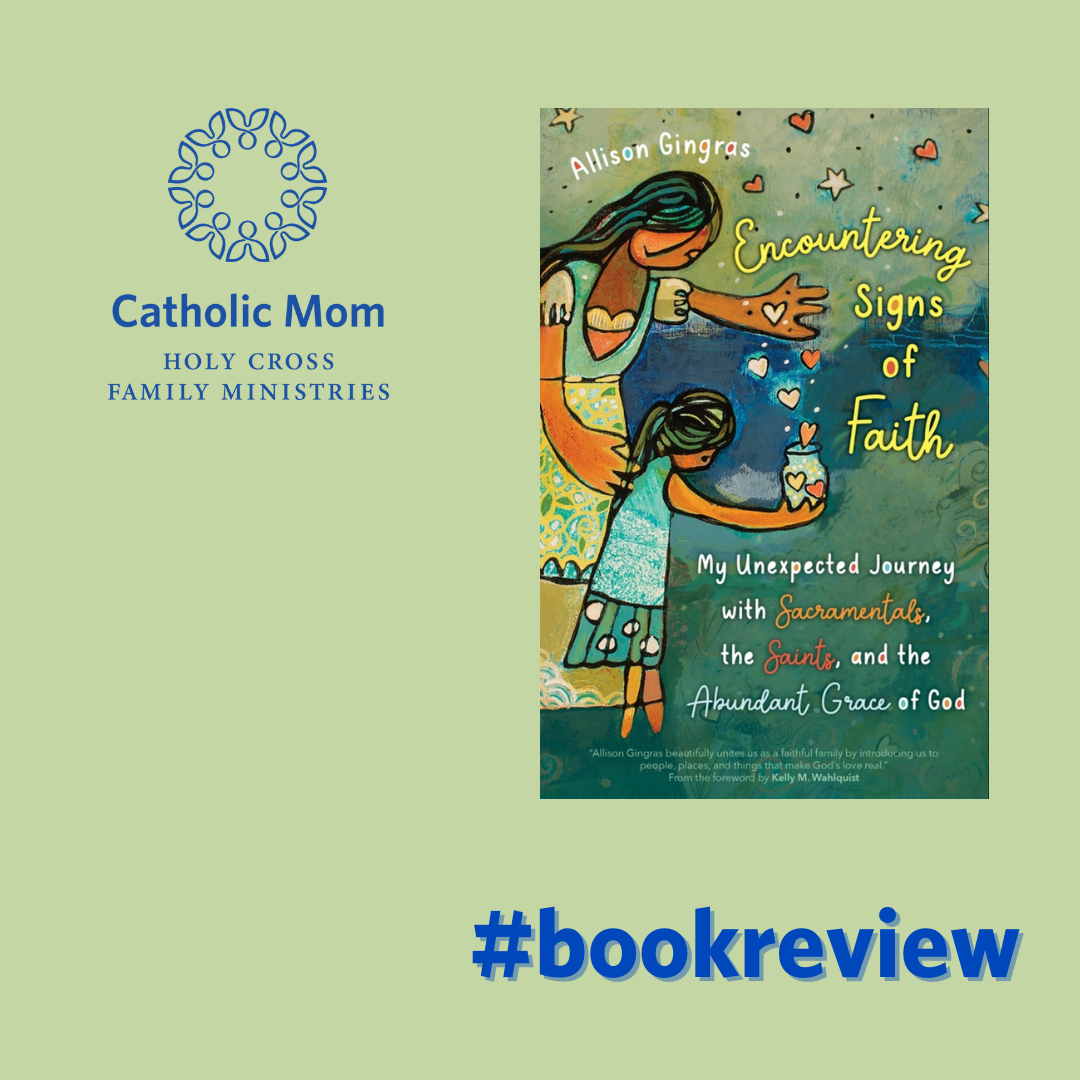 ---
Copyright 2023 Kathryn Pasker Ineck
Images: Canva


About the Author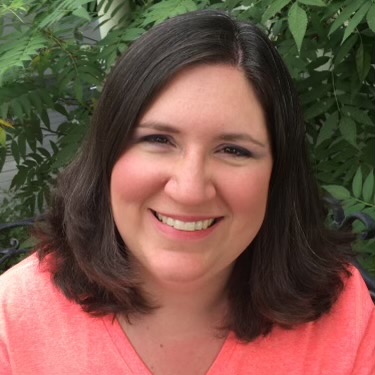 Married for more than two decades to her best friend, and mom of four teens, Kathryn finds that life is never boring. She pursues the heart of God--led by His gentle Mother--and relies on the Divine Mercy Chaplet, a desire for chocolate, and an insatiable thirst for reading into the wee hours of the morning. She writes to maintain her sanity at Kathryn Pasker Ineck.