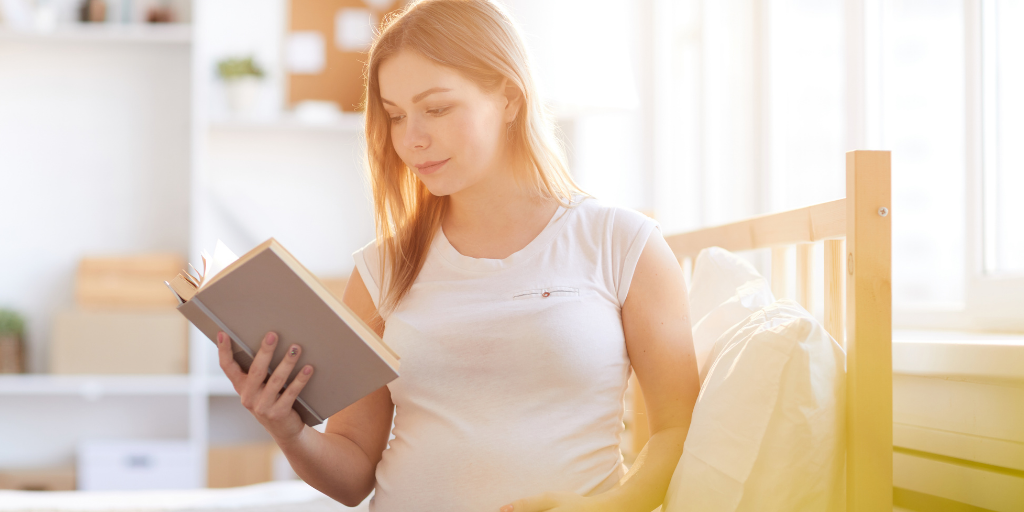 Patrice Fagnant-MacArthur reviews the informative and friendly Beginner's Guide to Growing Baby.
Women tend to love to share pregnancy and birth stories. It is something that bonds us as well as a way to share our wisdom with those who are going through this life-changing experience for the first time. In addition, there are countless books, websites, videos, doctors, and midwives offering advice. As a first-time pregnant woman, it can all be a bit overwhelming, not to mention scary!
Two Catholic women from Canada, Bonnie Way and Anna Eastland, have combined forces to write a guide to pregnancy and birth that is both informative and friendly. Reading the Beginner's Guide to Growing Baby: Tips to Help You through All Four Trimesters is like speaking with two good friends who have your best interests at heart. They are not medical professionals, but between them they have experienced birth fourteen times and have a great deal of wisdom to share. Even if you are not a first-time mom, you might still glean some useful information in these pages as they offer advice on taking care of older siblings and managing a family while pregnant and with a newborn.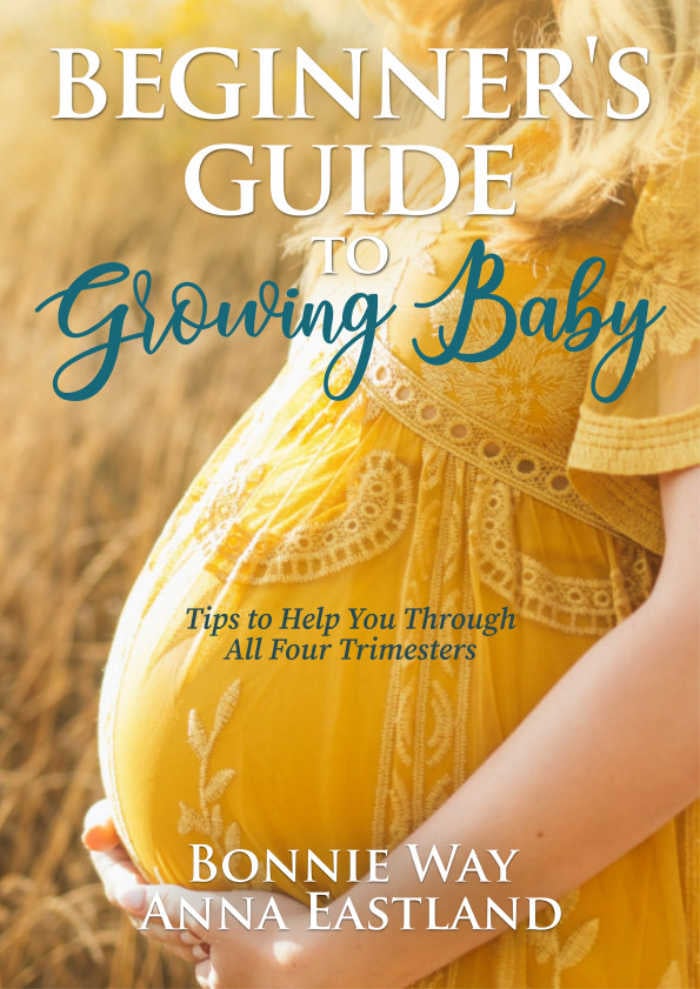 Way and Eastland discuss such important matters as choosing a health care provider, coping with morning sickness and exhaustion, preparing your body for childbirth, getting ready for either a hospital or home birth, and coping with labor and delivery. There are also some fun topics such as choosing a name for your little one (please forgive the shameless plug, but if you are stumped for ideas, check out The Catholic Baby Name Book which I authored several years ago) and finding attractive maternity clothes.
The section on the fourth trimester (the first few months after a baby is born) discusses sibling jealousy, breastfeeding basics, the need for mom friends, loving your new body, and coping with postpartum depression. This time period in a woman's life is often overlooked. Society seems to expect new mothers to bounce right back to whatever their lives looked like before birth almost immediately which is unrealistic and not helpful for mom or baby. Way and Eastland provide some solid advice for helping women adjust to their new roles.
At the conclusion, Way and Eastland share each of their birth stories. Sadly, Eastland did experience a stillbirth. She openly shares the grieving process and the psychological challenges of having a rainbow baby after that painful experience.
A lovely feature of this book is the poetry by Anna Eastland which opens the chapters. One notable omission is that through no fault of their own (and I certainly wouldn't wish it on them), neither Way nor Eastland have had a C-section. Therefore, there is no discussion of recovering from that type of birth.
While pregnant women will want to have other resources in addition to this one to help them prepare for birth, the Beginner's Guide to Growing Baby: Tips to Help You through All Four Trimesters is well worth reading for some added perspective and wisdom.
---
Copyright 2021 Patrice Fagnant-MacArthur
Image: Canva Pro
This article contains Amazon affiliate links; your purchases through these links benefit the author.
About the Author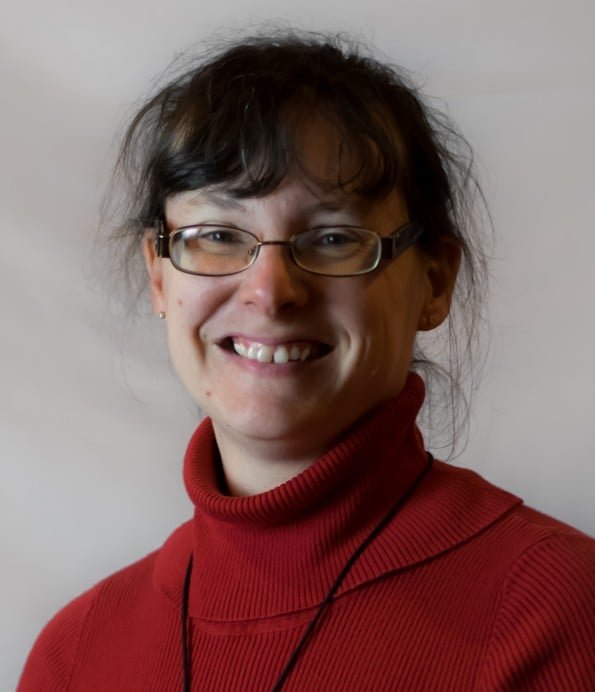 Patrice Fagnant-MacArthur has a Master's Degree in Applied Theology and is the author of The Catholic Baby Name Book, The Power of Forgiveness, and Our Lady of La Salette: A Mother Weeps for Her Children. A mother of three, she is the editor of TodaysCatholicHomeschooling.com as well as a freelance writer and editor.