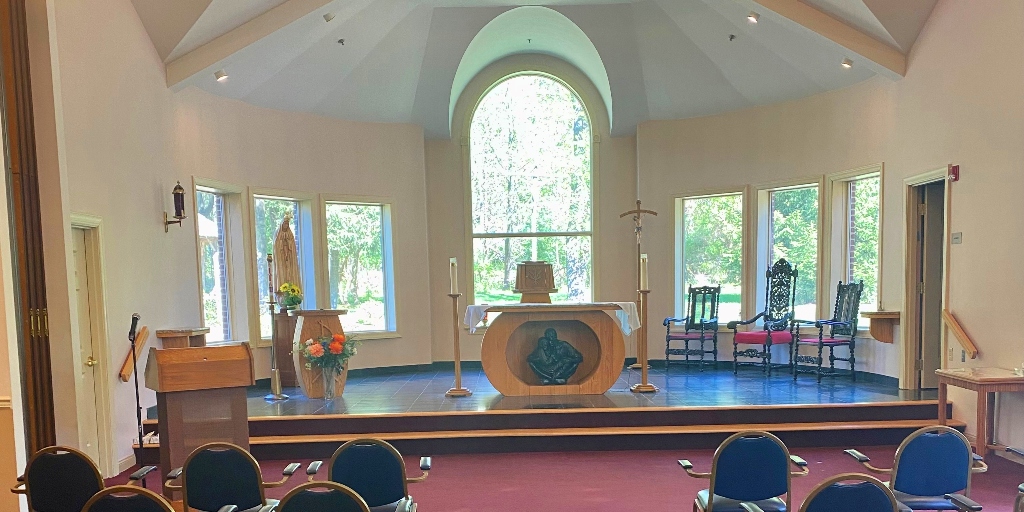 David and Mercedes Rizzo share their experience as speakers at a retreat for women who need a break from their caregiver role.
---
Malvern Retreat House is a very special place. It is on a stunning 125 acres of woodland in Pennsylvania. It is the largest and oldest Catholic retreat house in the United States. This week we had an opportunity to go to Malvern ourselves. We were asked to speak at a retreat for mothers and grandmothers of children with special needs. Although this was our first time going to Malvern, it is a place we had heard about for many years. Mercedes' father (and later her brother) attended many annual retreats there with the same group of people for 40 years or more.
For the last 25 years, mothers and grandmothers who are caring for their children with special needs have had the opportunity to take a small break from their caregiver role. At Malvern they can find a pocket of time for themselves to recharge and connect with other mothers of children with special needs: women in a similar situation. The retreat date is carefully planned in May near Mother's Day. This year the theme was Embracing the Gift.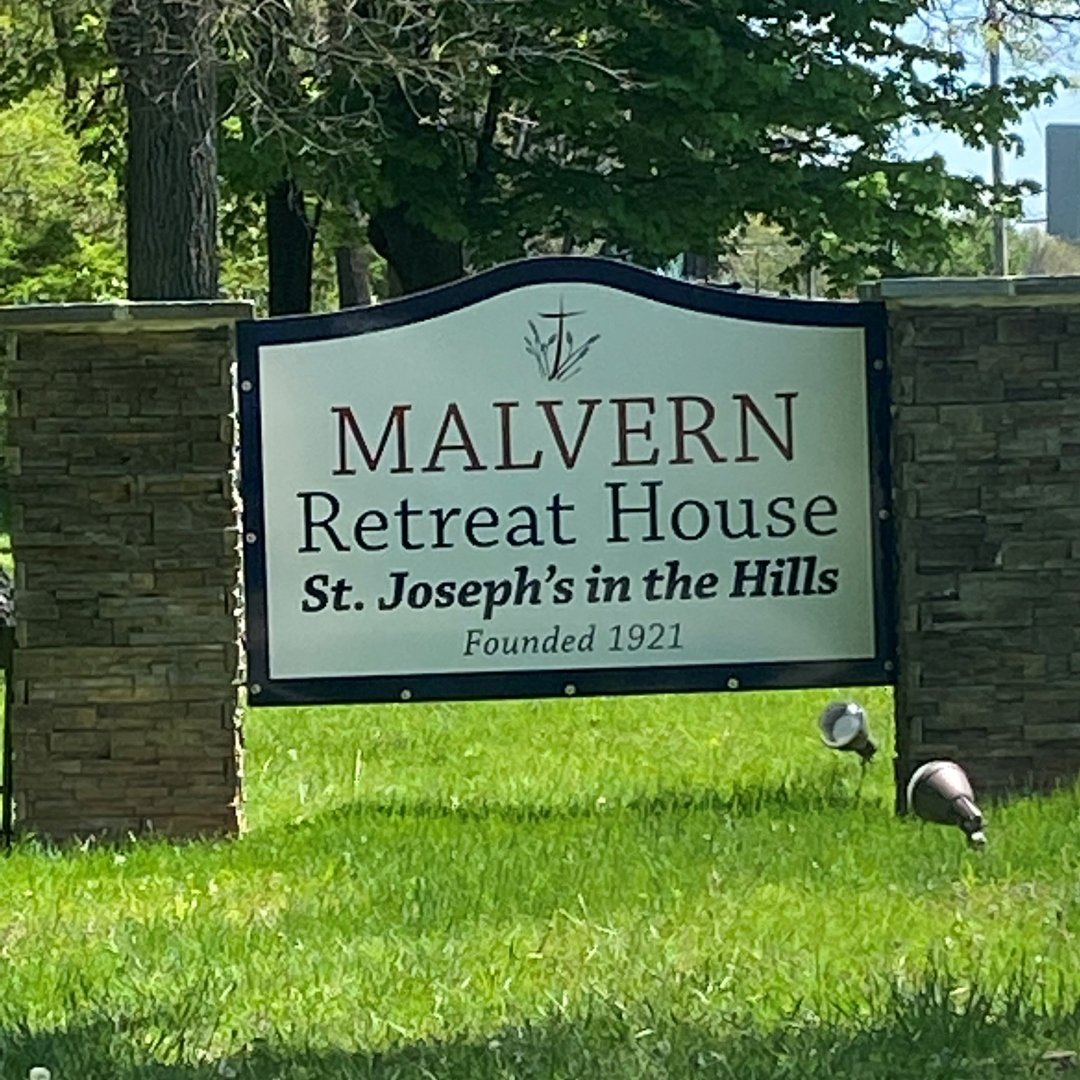 We wish that when our daughter's diagnosis of autism was delivered to us that we would have attended a retreat like this. It would have given us more peace, clarity, and strength to stay in the game. It was very touching to be given the opportunity to share our family's special needs faith journey. It was rejuvenating for us that our journey and stories resonated with the women there. We shared how in the beginning we wanted our daughter's autism to be cured. We thought that if we visited the right shrines and prayed to the right saints, God would make the autism go away. However, in time we learned that God's plan for us included raising a child with autism. Also, we discovered that we were meant to move beyond a purely narrow focus centered on ourselves to others who were going through similar struggles.
Eventually we learned to embrace the life God had given us. We learned that God sometimes puts us in positions we would never put ourselves, but which may lead us to our highest potential, our greatest development as human beings, and to become the persons God wants us and our family to be.
Click to tweet:
We learned that God sometimes puts us in positions we would never put ourselves, but which may lead us to our highest potential. #catholicmom
As the retreat was concluding, we asked the retreatants to share some things they heard at the retreat that had resonated with them. Some of the takeaways included adding a touch of humor to your day, looking for people to help, rekindling old hobbies, and that it is okay to experience denial at first but the goal is to move through this toward acceptance. We'd like to add that we learned so much from the women there, too, who shared their stories with us. It's so important to connect with other parents of special-needs children.
The short retreat was filled with spiritual nourishment. There were opportunities for prayer, quiet time, the Sacrament of Reconciliation, Mass, and to be in the company of those who "get it" because they are traveling a similar road. It was a great day. We hope to participate again.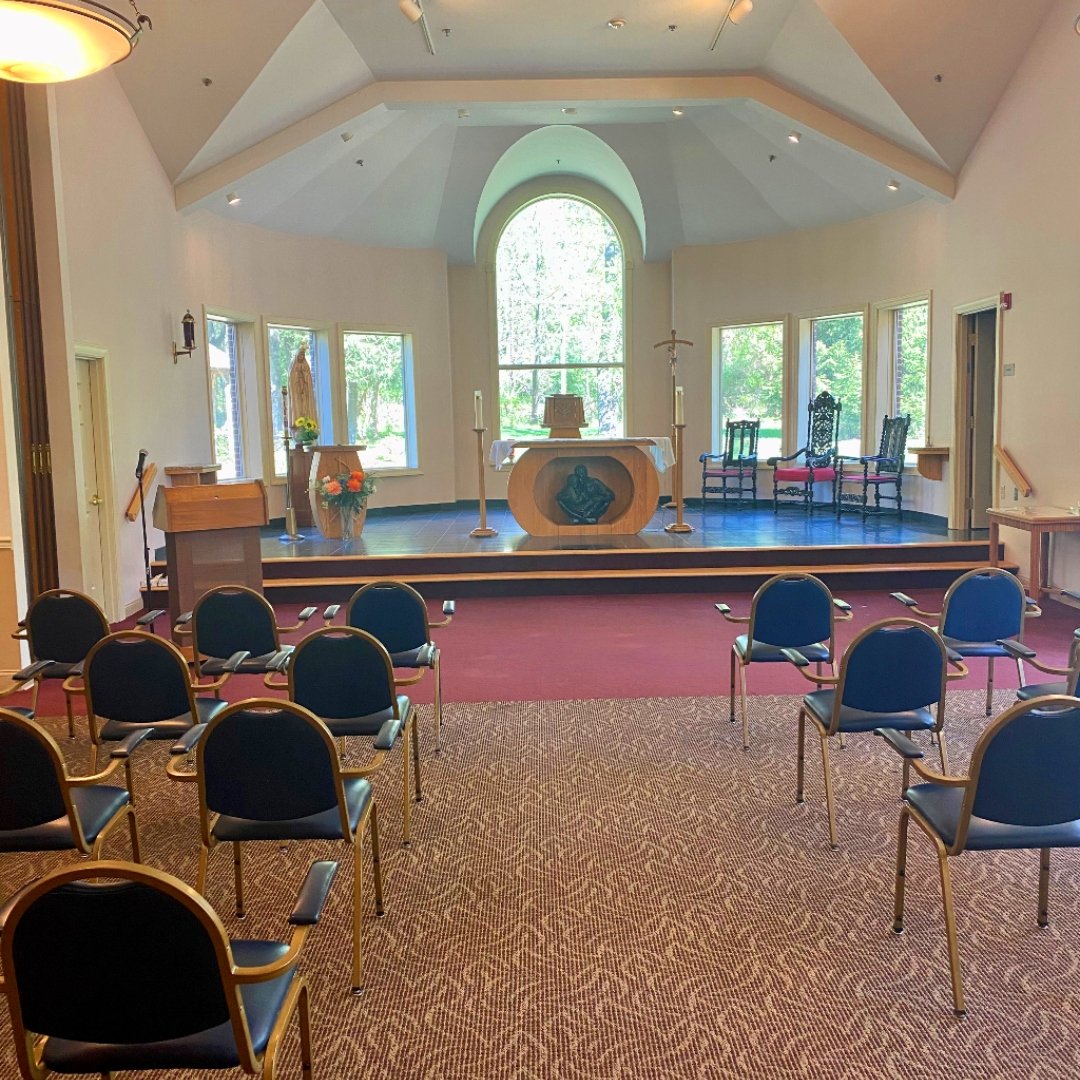 ---
Copyright 2022 David and Mercedes Rizzo
Images: copyright 2022 David and Mercedes Rizzo, all rights reserved.
About the Author